iPhone 6 Pre-Order Date Confirmed
Apple iPhone 6 pre-orders and iPhone 6 Plus pre-orders have been confirmed for a date in September ahead of the iPhone 6 release date.
At its launch event today, Apple executives took the stage and confirmed both the all new iPhone 6 and iPhone 6 Plus, high-powered successors to last year's iPhone 5s. As expected, the company confirmed the iPhone 6 specs and the all important iPhone 6 release date, setting the device up for a fall showdown with key competitors this fall ahead of the holidays.
The iPhone 6 release date is confirmed for September 19th, a date that had been rumored ahead of the iPhone 6 launch date. The iPhone 6 and the iPhone 6 Plus will both go on sale on that day, similar to what Apple did with last year's iPhone 5s and iPhone 5c release. Apple also confirmed iPhone 6 pre-orders including a specific date on which consumers can order the iPhone 6 and iPhone 6 Plus ahead of their release date.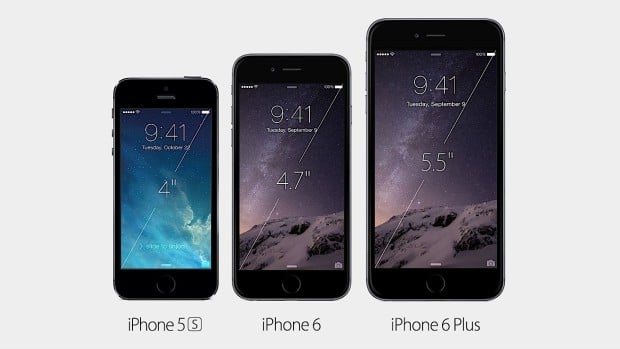 Apple iPhone 6 pre-orders for both the 4.7-inch iPhone 6 and 5.5-inch iPhone 6 Plus will take place on September 12th, or, a week ahead of the iPhone 6 release date. Apple did not reveal key details regarding iPhone 6 pre-orders, though the company typically offers up its new iPhones through its website starting at midnight. Those details will likely be confirmed later today or in an announcement ahead of September 12th.
iPhone 6 pre-orders are also likely to reach key carrier partners including AT&T, Sprint, T-Mobile, and Verizon. The U.S. iPhone 6 release date is also confirmed for September 19th and U.S. carriers typically offer early orders through their websites. Their pre-orders typically start in and around midnight PST as well.
With a iPhone 6 release date now confirmed for September, we now know that it will beat the Samsung Galaxy Note 4 to shelves. Samsung's Galaxy Note 4 release, one of the biggest of the year, will not reach the United States or other key nations until October. A specific date is not yet known though October 10th has been rumored as a possibility. Galaxy Note 4 pre-orders still haven't gone live though U.S. carriers are expected to take them ahead of its release next month.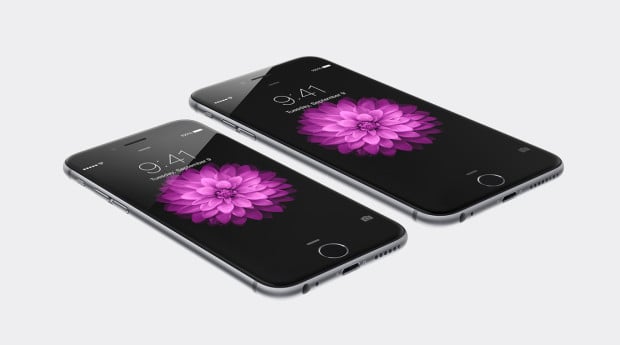 Apple's new iPhone 6 will start at $199.99 for 16GB, $299.99 for the 64GB model and the 128GB iPhone 6 will cost $399.99. The iPhone 6 Plus will be $100 more than the iPhone 6 and will start at $299.99 for the 16GB, $399.99 for the 64GB and $499.99 for the 128GB. Apple will keep the iPhone 5s and position at $99 on-contract and the iPhone 5c still stay as the company's free-on-contract model.
It appears that the company has done away with the popular 32GB model that used to occupy the $299.99 price slot. This will be the first time that Apple's offered consumers a 128GB iPhone.
Apple's new iPhone comes with many of the rumored iPhone 6 specs that emerged in the months before Apple's announcement. The high-end smartphone will come with two high-resolution screen sizes, 4.7-inches and 5.5-inches, and it will sport a new A8 processor, a new camera, NFC with Apple's new Wallet feature, and a brand new design that utilizes the company's well known metal build quality.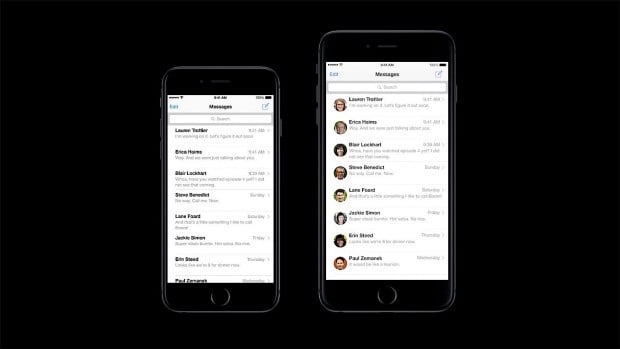 It will also come with the company's Touch ID fingerprint sensor baked into the home button, something that was initially released with the iPhone 5s. The device will, of course, run Apple's iOS 8 operating system, an OS that will be released on September 17th just two days ahead of the iPhone 6 release date in the U.S. and elsewhere. iOS 8 will also be coming to Apple's older stable of iPhones and iPads as well.
Look for more iPhone 6 release details and iPhone 6 pre-order details to emerge between now and September 19th as carriers and retailers prepare for launch.

As an Amazon Associate I earn from qualifying purchases.