The iPhone 6 Pre-Orders: Everything We Know
With the iPhone 6 launch date all but confirmed for tomorrow September 9th, consumers are starting to prepare for the inevitable iPhone 6 release date later this year. Ahead of Apple's event, we want to take a look at everything we know about the iPhone 6 pre-orders including what we already know about Apple and the details that we've seen emerge in recent weeks.
For more than a year, we've heard about the new iPhone 6 release that Apple supposedly has in store for consumers in 2014. Rumors have centered on the name iPhone 6, a probable name for a device that will come after both the iPhone 5s and the iPhone 5, but a name that remains unconfirmed just one day ahead of the device's launch event.
Apple iPhone 6 have covered just about every detail, big and small, and they've left virtually no stone unturned. We've heard about the iPhone 6 release date that supposedly could happen in September and perhaps in October as well. Apple, like Samsung, typically does a good job of masking specific release details but rumors point to an arrival in the company's well known iPhone release window.
We've also heard about ever so important iPhone 6 pre-orders, or, early orders for the iPhone 6. Apple iPhone pre-orders are extremely important given that the iPhone typically sells out within a few hours of going on sale.
With just hours to go before the iPhone 6 launch date, we want to take a look at everything we know about the iPhone 6 pre-orders and what's important to know ahead of time. These are the key details that prospective buyers will want to keep in mind as we head into the month of September and the iPhone 6 launch date that's set for September 9th at DeAnza College in Cupertino.
A Bit of History
Before we get to what we know about the iPhone 6 pre-orders, let's first discuss what we know about Apple. Apple is known for its straight-forward, well rehearsed iPhone launch events that touch on all of the key points. Price, specs, and release date are all brought up during the company's media events. And that's what makes them, and the live stream, so important.
We've seen Apple keep this same set up for a number of years now and while it appears that the company has grand designs for next week's event, we're expecting an iPhone launch event that mirrors ones of the past. With an iPhone 6 release that appears ready to go, we should see Apple announce all of the key details tomorrow. And one of those details should be iPhone pre-orders or a lack thereof.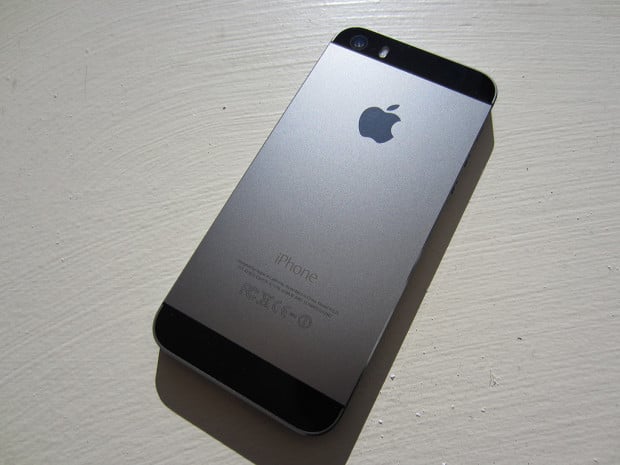 Up until last year, iPhone buyers had come to expect iPhone pre-orders ahead of the iPhone release date. In the past, pre-orders came about a week before the iPhone's street date, allowing those sold on the new iPhone to secure one ahead of its public release. To put it all into perspective for those unaware of Apple's history, iPhone pre-orders used to look something like this:
Date announced at iPhone event.
Pre-orders arrive about a week before the release date
iPhone pre-orders during the week, at midnight, at Apple's online portal and through carrier websites. Retailers also used to take reservations as well.
Last year, we saw Apple do something similar for the iPhone 5c but it did not offer an iPhone 5s pre-order. Instead, it simply put the iPhone 5s on sale, at midnight, on the Apple Store and through carriers, on its actual release date.
iPhone 5s pre-order details were not discussed during the event which means that if Apple decides to do something similar this time around with the iPhone 6, we should know by the end of the afternoon tomorrow. Again, all the more reason to turn into Apple's iPhone 6 live stream that starts at 10AM PST.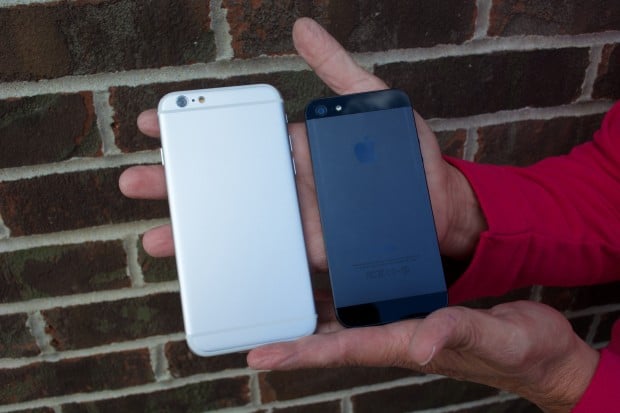 With iPhone 6 release date rumors pointing to arrivals in September and perhaps October, September for the 4.7-inch iPhone 6 and later for the 5.5-inch model, iPhone 6 pre-orders could potentially start later this week. Again, we won't know until tomorrow but if Apple does offer a pre-order, we could be very close.
There is a chance that we will not see an iPhone 6 pre-order for 2014 as Apple pushes potential buyers to Apple Stores.
iPhone 6 Pre-Orders
Apple still hasn't announced iPhone 6 pre-orders but that doesn't mean that iPhone 6 pre-orders haven't already begun. In fact, one region in particular is already playing host to iPhone 6 pre-orders and offers prospective buyers a way to reserve an iPhone 6 ahead of its release date.
Earlier this month, Chinese operator China Mobile reportedly took well over 30,000 pre-orders for a device that doesn't even exist yet. The carrier is offering both the rumored 4.7-inch and the 5.5-inch models in the traditional 16GB, 32GB and 64GB storage sizes, although we still don't know how much storage the iPhone 6 will have when it arrives. Rumors point to a 128GB iPhone 6 but that remains unconfirmed.
China Mobile isn't the only Chinese carrier taking pre-orders. At the tail end of last week, competitor China Telecom started taking pre-orders for the iPhone 6 complete with a splash page that features supposed iPhone 6 specs and placeholder images for the device itself. China Telecom's pre-order page doesn't explicitly name the iPhone 6 but it does come with a full list of supposed specifications.
The pre-order page shows off renders of a 4.7-inch iPhone 6 that it says will be coming with Touch ID, an A8 processor, a 2,000 mAh battery, and a 3MP front-facing camera. All of these iPhone 6 specs are based on iPhone 6 rumors and some of them aren't even based on firm rumors. For instance, Apple's iPhone 6 is rumored to have a 1,810 mAh battery, not a 2,000 mAh battery.
So while the iPhone 6 pre-orders have seemingly begun in China before an announcement, carrier pre-orders in other regions simply don't exist. In the United States, carriers are clearly making preparations for the iPhone 6 release but none of them have offered any early details about the iPhone 6 release date or iPhone 6 pre-orders. And they likely won't until Apple announces its new product.
If You Can't Wait…
If you live in the United States and you simply cannot wait for Apple to announce iPhone 6 pre-orders one way or the other, you might want to head down to your local flagship Apple Store. Lines for the iPhone 6 release are already starting to form outside Apple retail locations. It's not recommended but with no iPhone 6 pre-orders in sight, people are taking their chances ahead of tomorrow's announcement.
Pre-order or not, we'll see consumers line up outside of retail locations. Just keep in mind, there's no guarantee that retail stores will have the iPhone 6 you're looking for in stock. Ordering online, the second it goes on sale, will be your best bet.

This article may contain affiliate links. Click here for more details.