While Samsung's "Next Big Thing", the Samsung Galaxy S5, is seemingly out of the shadows ahead of launch, Apple's next big smartphone release remains mysterious. Ahead of its arrival and ahead of the major rumor churn, we want to make some bold 2014 iPhone predictions and take a stab at what we think we'll see on board Apple's new iPhone 6.
The spotlight is currently on the Samsung Galaxy S5, Samsung's Galaxy S4 successor, and that should come as no surprise to anyone. Historically, Samsung has launched its Galaxy S smartphone earlier than Apple's iPhone. At the moment, 2014 is looking like it will produce the same. The Galaxy S5 launch is all but confirmed for March, much sooner than any iPhone launch.
Rumors of Apple's next iPhone aren't scarce by any stretch of the imagination but they certainly aren't plentiful either. They also haven't narrowed down any of the device's specifics. Its screen size, one of the most heavily rumored aspects of this year's iPhone, still hasn't been confirmed. iPhone 6 release date rumors span across 2014. In other words, this is a device that is far from confirmed. That doesn't mean that we can't make some predictions though.
Apple is a company that has stuck to patterns with its mobile product launches. Year-after-year the company tweaks its hardware, introduces new software and offers the device within a predictable time frame. It's the Apple way and it's something that consumers have become reliant upon over the years.
While we aren't entirely sure what this year's iPhone will bring, we do have some pretty good ideas. Here, we offer up 15 iPhone 6 predictions ahead of the iPhone 6 launch date, a date that isn't expected to touch down until well after the Samsung Galaxy S5 release date has come and gone.
Standard iPhone Launch Event
iPhones have changed over the years but Apple has stayed consistent with its approach to its iPhone events. It lets reporters do all of the digging and guesswork which ultimately leads to a couple of proposed dates. Those are usually given a thumbs up or thumbs down from the tech community. At some point, one date is settled on and shortly thereafter, Apple sends out invites to an event in the Bay Area.
The event typically takes places during the week, either at the company's Cupertino campus or at the Yerba Buena Center for the Arts, and its at the event that Apple announces the iPhone on stage. This is exactly what we expect from the iPhone 6 launch event. It's possible that we could see it on stage at WWDC 2014 this summer but even then, we'd expect Apple to do the same thing it always does.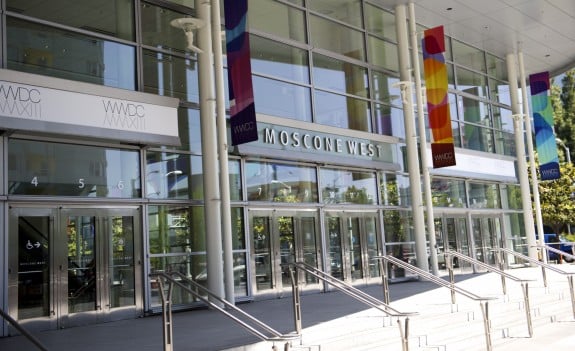 Produce a fantastic, straight-forward event that is relatable and delivers all of the pertinent iPhone information to consumers. That means release date, pricing and so on.
Anything other than this would be extremely shocking to us and to others as well.
No iPhone 6 Release Date Before Summer
There is a rumor swirling around suggesting that a new iPhone could be coming during the month of May. The rumor comes from Digitimes, a publication that uses information from supply chains to make claims about big name products, including the iPhone. The publication is, more often than not, wrong. That's strike one against this rumor.
Strike two is that Apple traditionally releases its iPhone in the summer or in the fall, not in May or at any point before WWDC. So a release in May would be out of left field and in our opinion, unlikely. In our opinion, summer itself is likely pushing it.
There are rumors that suggest that the iPhone 6 release could come this summer. It mirrors last year's iPhone 5s rumor mill which claimed the same thing before analysts and rumors switched their tone and pointed to the fall. So it's hard to take stock in the iPhone 6 summer release rumors at this point.
We're predicting an iPhone 6, in the fall. This will give Apple time to get its production ramped up and will give it time to make sure that iOS 8 isn't as buggy as iOS 7 was when it was released back in September. It also sets it up perfectly between summer and the holiday shopping season.
Standard iPhone Release
Like the iPhone launch, Apple follows an iPhone release protocol that carries over. Unlike some companies, who take the stage and announce devices that are weeks and sometimes months out, Apple takes the stage and delivers a release date that is typically two weeks away at most.
The iPhone 5s, for instance, was announced on September 10th and was released on September 20th. Apple did not take any pre-orders for the iPhone 5s, a departure from past iPhone launches. While it's difficult to predict whether or not there will be a pre-order, it is easy to predict a familiar iPhone release.
Apple hasn't strayed from its release pattern in quite some time so we expect the iPhone 6 release to come about two weeks after its launch and just a few days after the release of iOS 8 for Apple's older smartphones and tablets.
Solid Camera, But Won't Win Megapixel War
Last week, an iPhone 6 rumor suggested that the next iPhone would come with an 8MP camera. Apple has been using an 8MP camera for years while making incremental improvements. The iPhone 4s, iPhone 5 and iPhone 5s all use an 8MP sensor though the iPhone 5s camera blows them both out of the water. The Samsung Galaxy S5 is slated to come with a 16MP camera sensor and Apple's other competitors are likely going to ship out devices boasting of huge megapixel counts. We don't expect that to phase Apple.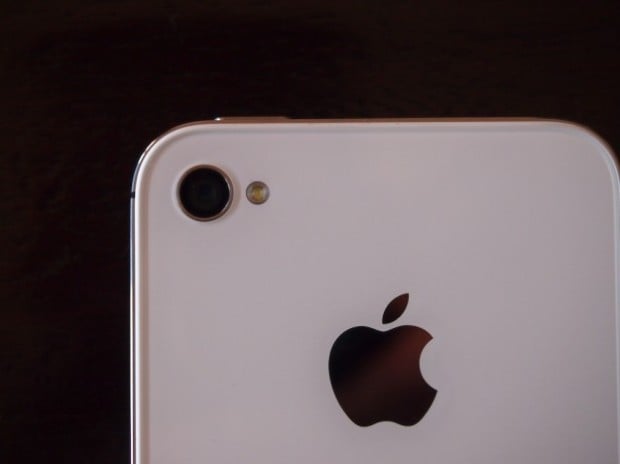 While the iPhone 6 camera may not win the megapixel war, we think it will still be amongst the best cameras on the market. Megapixels aren't everything, after all. With better and bigger lenses, larger pixels, and improved processing, Apple can keep a low megapixel count and stay competitive with the devices of 2014.
The iPhone 6 camera will almost certainly come with improvements, better Optical Image Stabilization probably being one of them, and we that and other improvements to keep the iPhone's competitors and their 13 and 16MP cameras at bay.
Larger Screen
iPhone 6 rumors continue to point to a larger display and at this point, it's hard to dismiss them. Well-respected NPD DisplaySearch, which accurately predicted the iPad 3′s Retina Display, claims that Apple is working on two different display sizes including a 4.7-inch 1280 × 720 display and a 5.7-inch 1920 × 1080 display.
Respected KGI Securities Ming Chi Kuo believes Apple is planning an iPhone 6 with a 4.5-inch to 5-inch display in 2014. Kuo accurately predicted many of the iPhone 5s features ahead of the launch. NPD and Kuo are not alone and that's what makes rumors of a larger iPhone credible.
There is clearly a market for a larger iPhone, particularly in Asia where large screen smartphones dominate the landscape. Companies like Motorola have also shown consumers that it's possible to install a large display on a device without making its overall footprint massive. The Moto X features a 4.7-inch display but it's not that much bigger than the iPhone 5s.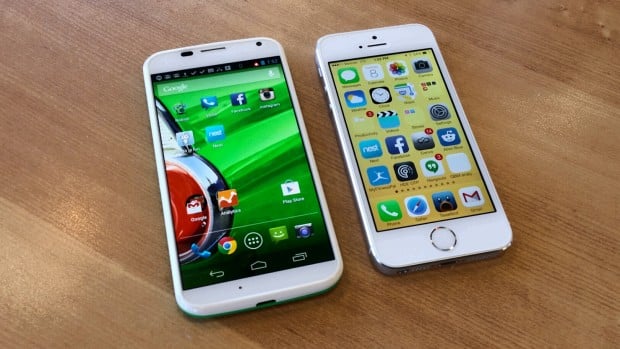 We're thinking this is the year that Apple makes its move and finally offers a display larger than 4-inches. Our guess? Around 4.8-inches since anything from 4.7-inches to 5-inches seems like the sweet spot for flagship smartphone displays.
High Resolution Display
With the screen size change should come resolution change. The Retina Display is still good but Apple will need to make changes in order to accommodate the larger size. It will want to ensure a sharp, beautiful experience for those touting its new iPhone 6.
We probably won't see the same crazy resolution and pixels-per-inch that we're bound to see on the likes of the Samsung Galaxy S5 but that won't matter. The Retina Display or whatever is on board the iPhone 6 should compare to the best devices out there. Apple knows that consumers want great looking content and we think it will be providing.
New Design
Numbered iPhone models like the iPhone 5 and iPhone 4 brought along new designs along with them. So, we expect the iPhone 6 to feature a brand new design as well. However, we don't think Apple will go to the extreme. In fact, we wouldn't be surprised to see Apple keep the iPhone 5s' design language around with some tweaks and improvements.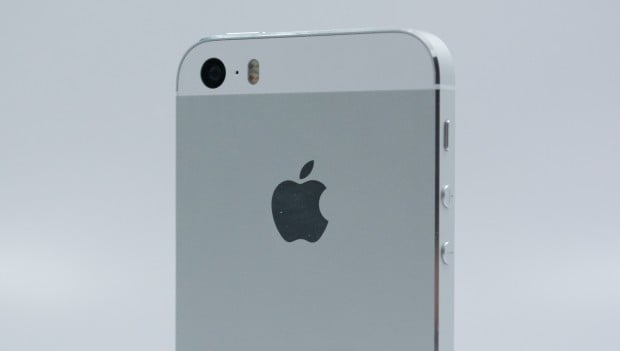 Apple continues to work to keep its mobile products slim, lightweight and portable so we can't see the iPhone 6 bulking up. Nor can we see Apple installing a massive design that can barely fit in a jean pocket. We also can't see it straying too far away from the materials that it used with the iPhone 5 and iPhone 5s. Remember, glass and metal were also used with the iPhone 4s and iPhone 4.
The iPhone 6 will more than likely look different than the iPhone 5s and iPhone 5 but expect familiar build materials.
Two iPhone 6 Models
The iPhone 5s launch brought an iPhone 5c along as well. The iPhone 5c is Apple's cheaper, plastic and colorful iPhone model that sits at $99 on-contract. That's not important, at least not here. What is important is that Apple has now shifted to a two-pronged approach. We have a premium model and a cheaper model aimed at budget customers. And we think Apple, in some way shape or form, will do this with the iPhone 6.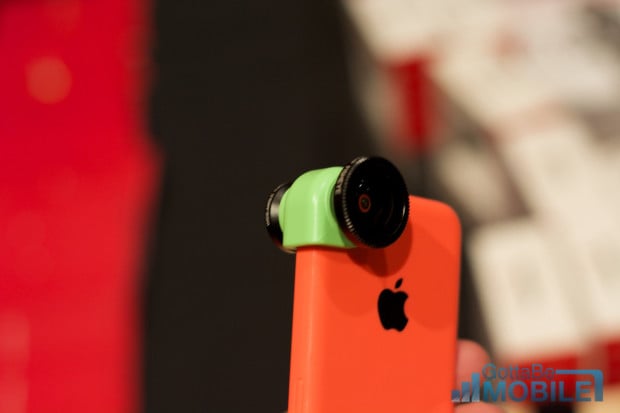 Maybe that means a plastic iPhone 6c, maybe the iPhone 6c is plastic but features a larger display, maybe it keeps a 4-inch display around for those that don't need the bump. Who knows. But we think that there will be a companion to the iPhone 6, offering consumers a bit of choice along the way.
iOS 8
New iPhones always come with new iOS software and thus, iOS 8 is the logical prediction here. What will be on board iOS 8 is hard to predict though we imagine that Apple will continue to make design "improvements" and add a ton of new functionality to the largest update since the arrival of the first version of iOS.
Familiar Carriers
The iPhone 6 should launch on the five largest carriers in the United States, just like the iPhone 5s before it. That means AT&T, Sprint, T-Mobile, U.S. Cellular, and Verizon. That also means a number of smaller carriers including C Spire and Cricket Wireless. Anything other than this would be surprising to say the least.
U.S. Cellular at Launch
We expect U.S. Cellular, the nation's fifth largest service provider, to have the iPhone 6 available at launch this time around. None of this waiting a few weeks before releasing it business. It's an important carrier and a growing battleground.
Contract Price Stays the Same
Apple's iPhone price has remained static over the years. There is chatter that suggests that the iPhone 6 could come with a steeper price tag due to the technology on board but at this point, we're not sold.
The company has proven, time and time again, that it can change the parts of the iPhone, still keep the price of the iPhone at $200 and still churn a profit. It's also a price that customers have become familiar with and dare we say it, reliant upon. This isn't the iPad mini that we're talking about here. This is a device that has stayed at $199.99 for a good number of years.
What we could see is the iPhone 6 price staying at $199.99 with carriers pushing their off-contract plans. AT&T, for instance, has been griping about the cost of keeping its subsidized plans around.
If there are any changes, we can't seem them being more than $50. A $300 starting price for an iPhone 6, on-contract, seems a little too pricey, even for the likes of Apple.
64-bit Processor
Apple's iPhone 5s introduced the A7 chip to the world, a chip that is 64-bit in nature. While there aren't a ton of 64-bit compatible applications out there, iOS 7 was built with the 64-bit processor in mind. The processor and iOS work hand-in-hand and offer iPhone 5s users a smooth software experience.
We don't expect anything less from the iPhone 6. Whatever processor is on board will be 64-bit in nature and we expect it to either be the A7 or something better. Apple usually upgrades its iPhone processor year-after-year so it wouldn't be surprising to see a 64-bit A7X or A8 on board the iPhone 6.
Better Battery Life
When consumers look for a smartphone, they typically consider these things: Does it have a good display? Does it have a solid camera? Am I comfortable with the software? How good is the battery life?
All of these are important but as camera and screen technology get blurred, users are going to be focused on the software and on the battery life that a device offers.
We think the iPhone 6 is going to offer great battery life and perhaps, battery life that is even better than the battery life found on the iPhone 5s and below.
One thing that we're looking at is the introduction of the new MacBook Pro with Retina Display, a device that Apple announced with "Latest Processors, Faster Graphics & Longer Battery Life" in the headline. Battery life is clearly a key component of Apple's mobile products and it's a component that the company continues to work to improve.
The company isn't keen on using massive batteries, they take up a lot of space, but it could perhaps offers some optimizations with the processor and the software that provide better battery life than any iPhone before it. This is a huge battle ground and it's one that we don't think Apple is prepared to lose.
iPhone 6 Name
We have no doubt that Apple will stick to its conventional product names and bestow the moniker iPhone 6 upon the next iPhone. It makes sense as consumers will likely have to differentiate between a couple of new products. Simply applying iPhone would make things confusing.

As an Amazon Associate I earn from qualifying purchases.