After months of rumor and speculation, the iPhone 6 release date is confirmed and the company's two new models will arrive this fall to take on top challengers like the Samsung Galaxy Note 4, Samsung Galaxy S5 and LG G3. With iPhone 6 release details still swirling, we want to take a look at the iPhone 6 price in particular and break it down for those considering Apple's new iPhone release.
For the better part of a year, we've seen iPhone 6 rumors touch on the iPhone 6 specs, iPhone 6 release date and more. Today, Apple confirmed many of those rumors (and squashed others) during its iPhone 6 launch event in Cupertino, California. Finally, after months and months of waiting, the iPhone 6 is finally here.
The Apple iPhone 6 is, more or less, what we expected it to be. It comes with a new design that features a thin form factor, more metal and curves. It also features a fast A8 processor, 4.7-inch (iPhone 6) and 5.5-inch (iPhone 6 Plus) Retina HD displays, a new iSight camera with several upgrades, the company's new iOS 8 operating system, and NFC support for mobile payments.
It's a device that should be a worthy successor to the iPhone 5s and a worthy opponent to the current crop of Android smartphones when it arrives on September 19th.
Rumors leading up to the iPhone 6 launch date suggested that we'd see a more expensive iPhone 6 price. Today, those rumors became a reality though maybe not in the way many expected. Here, we breakdown the iPhone 6 price and take a look at the key details buyers need to know about as we head towards the iPhone 6 pre-order date and the iPhone 6 release date later this month.
iPhone 6 Price Breakdown
When the iPhone 6 goes on sale in the United States on September 12th, we're going to see similar prices emerge across the board. In other words, we won't see AT&T selling the iPhone 6 or iPhone 6 Plus at prices different from the prices at Sprint, T-Mobile, U.S. Cellular, and Verizon. This occasionally happens with Android smartphones but there's no chance of it happening with the iPhone 6.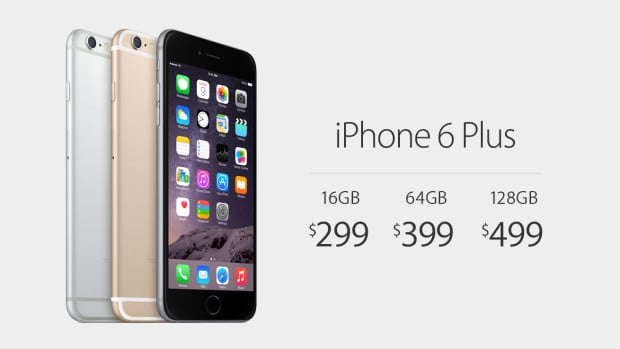 That said, here's how the iPhone 6 price will breakdown across U.S. carriers. We also expect retailers like Best Buy and RadioShack to offer the iPhone 6 and there's a good chance that we'll see them offer the Apple iPhone 6 and iPhone 6 Plus at these price points when they later this month arrive on Friday, September 19th.
iPhone 6
Apple's new iPhone 6 is the 4.7-inch model. And because it doesn't come with the same 5.5-inch Retina HD display that's on the iPhone 6 Plus, it comes with a cheaper price tag. Here's how that breaks down:
iPhone 6 16GB – $199
iPhone 6 64GB – $299

iPhone 6 128GB – $399
In other words, the iPhone 6 will be the phone that slots in where the iPhone 5s once slotted in. However, the price points here are a little different. And that's because there is no 32GB iPhone 6. The 32GB iPhone 6 was abolished in favor of the 128GB model. The 64GB iPhone 6 costs the same as the 32GB iPhone 5s which makes it a logical choice for many iPhone users.
When I bought the iPhone 5, I chose the 32GB model. 16GB just isn't enough these days and 128GB and even 64GB, at the time, seemed like overkill. Now that the 64GB model is positioned at $299.99 on-contract, it's a no-brainer for me.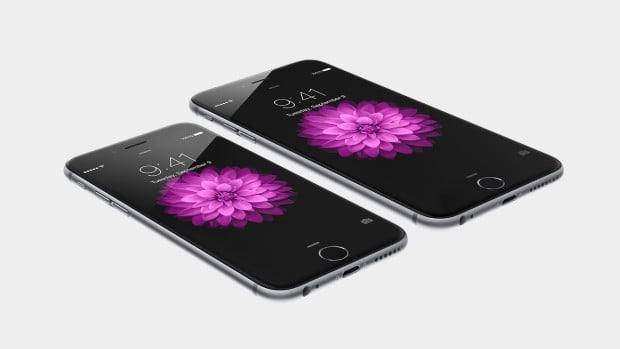 So here's what's important. With the price setup the way it is, the iPhone 6 is going to be more expensive than most of the top Android smartphones on the market. Not all of them but most of them. The Galaxy S5? It's now hovering around $100 on-contract at Amazon. The LG G3? Same deal. Motorola's brand new Moto X? Yeah, it's $99.
If you live in the ecosystem, the iPhone 6 probably won't be a tough sell but for those that are thinking about moving to the iPhone and iOS for the first time, prepare to break out that piggy bank.
iPhone 6 Plus
Those looking for a larger screen are going to have to shell out more money. Apple's larger iPhone 6 Plus, which comes with a 5.5-inch Galaxy Note sized display, will be $100 more expensive across the board. Here's how that looks:
iPhone 6  Plus 16GB – $299

iPhone 6 Plus 64GB – $399

iPhone 6 Plus 128GB – $499
What this means is that the device is going to be $100 more than most top of the line Androids on-contract through carrier stores and $200 more than most top of the line Androids through retailers like Amazon. Again, devices like the LG G3, HTC One and Samsung Galaxy S5 are now sold for $100 or so on-contract through third party retailers.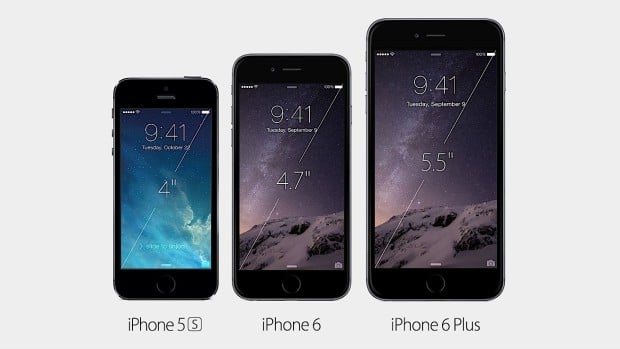 One of the iPhone 6 Plus' biggest competitors is without a price tag though. The Galaxy Note 4, Samsung's 5.7-inch behemoth that's confirmed for October, is still without a price tag. The Galaxy Note series historically has commandeered a $299.99 price point which would put it at the same level as the base iPhone 6 Plus model.
The Galaxy Note 4 looks like it could cost the same as the Galaxy Note 3 but that remains unconfirmed. This would be interesting given that the Galaxy Note 4 comes with 32GB of internal storage paired with a microSD card slot for expanded storage. It also comes with a number of perks that should make it a worthy opponent for Apple's iPhone 6.
iPhone 5s
Apple's iPhone 5s remains on the Apple Store, at least for another year, as it moves from the flagship role to Apple's mid-range iPhone slot. The iPhone 5s' price drop was immediate and the device is now available in two sizes for cheap.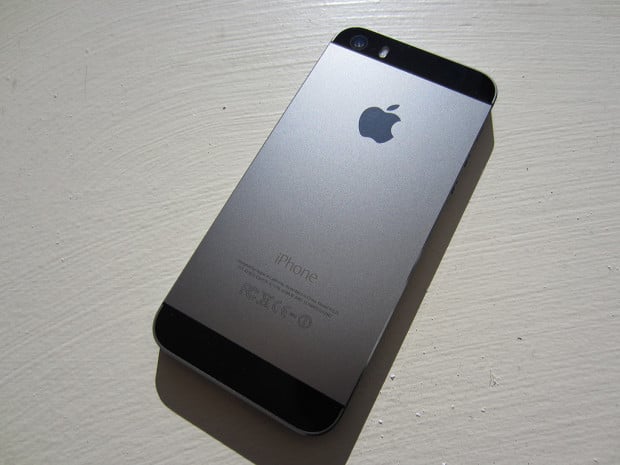 The 16GB iPhone 5s, which originally was priced at $199.99 on-contract, is now priced at $99. The 32GB iPhone 5s that was once $299.99 is now much cheaper and comes in at $150. These are steep discounts and they position the iPhone 5s nicely against top Android competition.
As we've noted many times, the iPhone 5s is still a high quality smartphone. And with several years of software support to go, it's a device that's worthy of consideration, even from prospective iPhone 6 buyers.
iPhone 5c
The iPhone 5c, Apple's colorful iPhone, is now much cheaper. The device, which used to start at $99 on-contract, has taken over for the iPhone 4s and now sits on the Apple Store as the company's free-on-contract smartphone. It only comes in 8GB form and it won't be ready to ship until September 19th, the day that the iPhone 6 comes out.
8GB of storage is not a lot and those buying the iPhone 5c will want to consider their options before buying. Apple has offset a lot of storage needs with its new iCloud plans and cloud-based features coming with iOS 8 but 8GB is still not going to be optimal for many people.
The iPhone 5c is a solid smartphone though. It comes with a 4-inch Retina Display, good camera, speedy processor, and iOS 8. It's better than most cheap Android smartphones. 8GB of storage isn't a lot but for some people, the price and the iPhone 5c specs will make it worth the investment.