iPhone 6 Price Drops to $99 on Contract, iPhone 5s Free
Apple announced and unveiled the iPhone 6s and the iPhone 6s Plus today during its September event, but the company also dropped the prices of its now-older iPhone 6, iPhone 6 Plus, and the iPhone 5s.
The iPhone 6 price was set at $199 (and still is until the iPhone 6s releases to the public on September 25), with the iPhone 6 Plus priced at $299 and the iPhone 5s costing $99 after signing up for a two-year contract.
However, those prices have now dropped, as Apple does every year with its iPhones when it announces new models. Those looking for a great deal on an iPhone now have a chance to get the iPhone 6 at its lowest price ever.
Once the iPhone 6s is released and available in stores, the iPhone 6 price will lower to $99 on contract, while the iPhone 6 Plus will get the iPhone 6's old price of $199. Furthermore, the older iPhone 5s will cost absolutely nothing up front after signing a new two-year contract.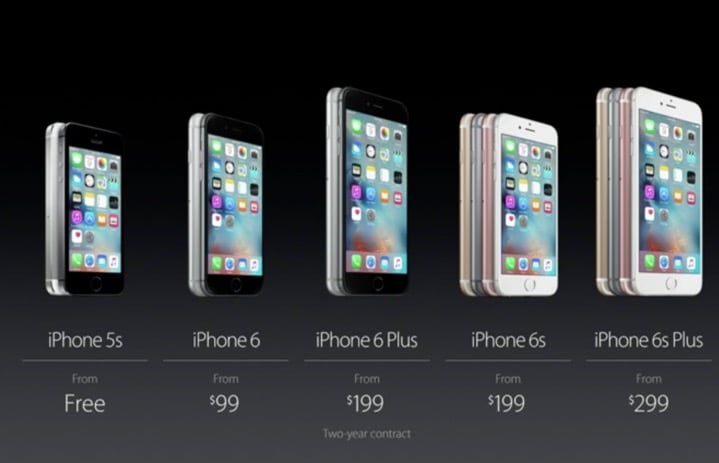 However, contract prices are slowly going the way of the dodo after Verizon recently did away with two-year contracts and are now offering installment plans for paying for smartphones. With that said, the iPhone 6 price works a bit different.
With an installment plan, you'll pay just $23 per month for 24 months, which will equate to around $550 for the iPhone 6 after it's all said and done. This is because there's no contract that pays for the subsidized cost of the device, but it actually could save you a bit of money over a two-year period.
With the iPhone 6 Plus, you'll now pay $27 per month and the iPhone 5s will only cost $19 per month for an installment plan on top of your monthly data plan that you'll have to pay for.
While the iPhone 6s comes with a Force Touch display and a handful of improvements to the camera, the iPhone 6 could be the better buy for some consumers, especially if they're just looking for an iPhone experience and are willing to get to the game late and deal with last-generation hardware and features.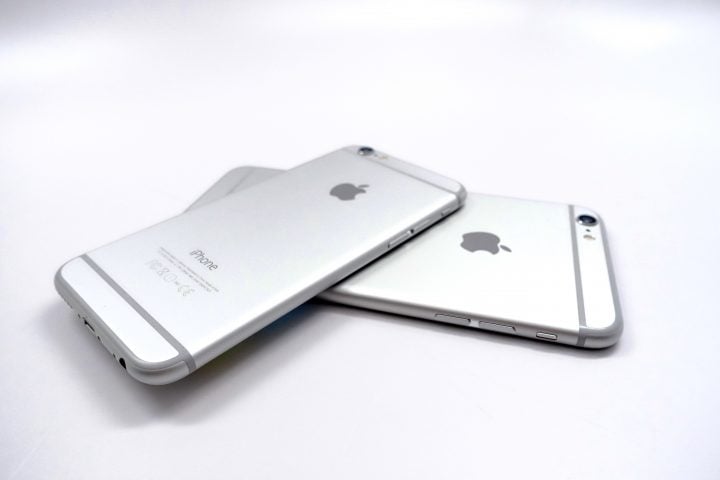 As for the iPhone 5s, it's the cheapest iPhone that Apple sells now, and it's the only iPhone that you'll be able to buy that comes with the smaller 4-inch display. The good news is that there are a lot of users who still prefer a smaller screen, and they'll be able to save money by going this route and still end up with a capable device that can still take great photos and even use Apple's Touch ID fingerprint sensor.
Unfortunately, the iPhone 5c will be removed and discontinued from Apple's iPhone lineup, leaving only the iPhone 5s as the only iPhone model with a smaller screen. Many rumors suggested that Apple could announced the iPhone 6c, but Apple skipped that announcement. The iPhone 6c was rumored to have a 4-inch display but keep the same design as the iPhone 6 with a lower price tag.
The iPhone 6s will release on September 25, where you'll be able to buy it from the Apple Store or at a carrier store on that day. Again, Verizon no longer offers contracts, so you'll be paying monthly installments plans on the new device, but your bill should remain about the same since the carrier adjusted prices for its data plans as well. You'll be able to grab the iPhone 6s starting at $199 on contract or $27 per month with an installment plan.
However, the iPhone 6 might be a better buy if you're wanting a larger display and don't really care about any of the new features on the iPhone 6s. It'll certainly save you some cash, but you'll still have a worthy iPhone experience. You can also get the iPhone 6 Plus for the same price as the iPhone 6s, as it comes with a larger 5.5-inch display.

As an Amazon Associate I earn from qualifying purchases.