iPhone 6 Price Rumored Again
With an iPhone 6 release all but confirmed for the fall, consumers are waiting for the other key details to fall into place. And while nothing is set in stone, analysts continue to predict one of most sought after pieces to the puzzle, the iPhone 6 price.
Piece by piece, Apple's 2014 puzzle is becoming clear. As we head deeper into the new year and closer to products that Apple executive Eddy Cue says represent the best in his 25 years at the company, we've begun to hear a lot about what the company has in store for consumers in the second half.
Rumors suggest that the company will release an iWatch, two brand new iPads in the iPad Air 2 and iPad mini 3, new iMacs, a new MacBook Pro with Retina Display, and perhaps, a brand new iPhone or two. iPhone 6 rumors in particular have been rampant over the past two months as they attempt to pinpoint the company's plans for the fall.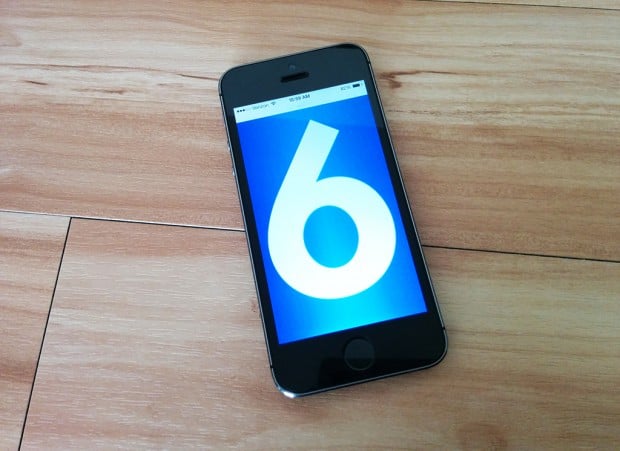 iPhone 6 rumors continue to point to two new models, a 4.7-inch iPhone 6 and a larger 5.5-inch model that's expected to take on the likes of the Galaxy Note. Rumors say that at least one model will launch in September followed by a potential launch later in the year ahead of the holiday shopping season.
According to several analysts, a potential increase in size could lead to a change in price. Apple's current iPhone lineup consists of the $199.99 iPhone 5s, $99 iPhone 5c and iPhone 4s, but the arrival of two large screen models could present changes to consumers in the United States and around the world.
The latest iPhone 6 price prediction comes from Raymond James analyst Tavis McCourt courtesy of WSJ's MarketWatch. McCourt says that Apple will likely charge a $100 premium for the larger 5.5 iPhone 6. Furthermore, McCourt claims that consumers are willing to spend the extra cash for the larger screen.
Our June consumer survey points to continued growth in the willingness of iPhone users to pay $100 more for a bigger screened iPhone, with now a full one-third of survey respondents willing to pay a $100 premium.

Data seems to suggest meaningful demand for a larger screen, which should logically mean the iPhone 6-cycle will be strong for upgrade sales, which combined with modest contribution from wearables should cause a modest acceleration in revenue growth in fiscal 2015.
McCourt doesn't explicitly detail the iPhone 6 price but other analysts believe that the price of the iPhone 6 could see a jump thanks to the larger iPhone model.
In November, shortly after the iPhone 5s release, Chris Caso of Susquehanna Financial Group said that he believed that the price of the iPhone 6 could jump up as much as $100. Caso's prediction was recently backed up by Jefferies analyst Peter Misek who says that he believes there is a potential for a $100 price jump and that Apple is negotiating a $100 price jump with carriers.
This analysis was recently echoed by Nomura Securities research. The firm thinks that the price of the 4.7-inch iPhone 6 model could arrive with a price tag in and around $650. Like McCourt, Nomura believes that Apple will position the iPhone 6 5.5-inch model with a price tag that's $100 more than the 4.7-inch variant.
If true, this would position the iPhone 6 against the Galaxy S5 ($199.99 on-contract) and the Galaxy Note 3 ($299.99 on-contract), two of the devices top rivals.
Rumors continue to point to an arrival in September though reports continue to peg the 5.5-inch iPhone 6 release for later in the year, perhaps in  October. Specific release dates are not yet known though September 19th is being thrown around by at least one international carrier. September 19th is the third Friday in September and Apple typically releases its iPhone on Friday.
We've also seen iPhone 6 rumors point to a number of potential features including larger higher resolution displays, a brand new A8 64-bit processor, a redesign, a new camera with optical image stabilization, NFC, wireless charging, and more. The iPhone 6 is said to still be comprised of  moving parts which means that some rumored iPhone 6 features may not make the final cut.

This article may contain affiliate links. Click here for more details.