iPhone 6 Release Could See Shortages in Availability
The iPhone 6 could experience another iPhone 5s-like release come next month, as it's reported that Apple is scrambling to make enough screens for the new device after plans for a thinner display backlighting system were abandoned.
According to Reuters, supply chain sources are saying that the Cupertino-based company had to abandon plans for a thinner backlight system for the iPhone 6's display and are now trying to scrounge up enough displays in order to have enough inventory for the launch next month.
However, it's still unknown whether or not this issue could result in stock shortages come launch day, but sources say that a new plan is in place and suppliers are simply just working faster in order to get as many display units manufactured as possible.
This issue doesn't seem to affect the announcement date of the iPhone 6, which is expected to be set for September 9. As for the launch date of the new device, past rumors have suggested that the iPhone 6 could launch on September 19, but that's still a date that seems very much up in the air at this point.
Past reports have stated that the iPhone 6 will see plenty of stock come launch day, but this latest report from Reuters has now suggest otherwise, thanks to the hiccup that is now resulting in scrambling assembly lines in order to try and meet predicted demand.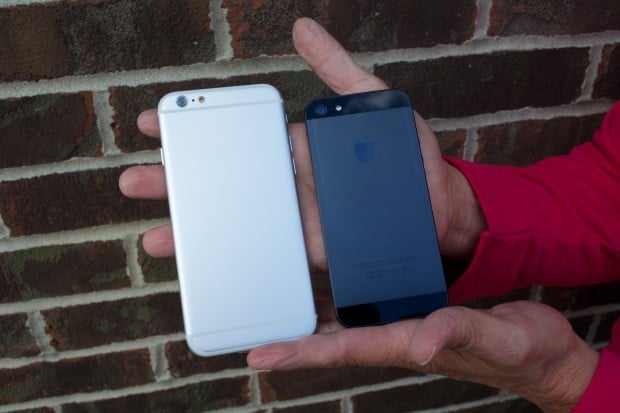 Apple was said to have ordered between 70-80 million iPhone 6 units ahead of its launch, which is a record number for Apple and its iPhone, but it's safe to assume that the number is split between the two rumored models of the upcoming phone, which are the 4.7-inch model and the larger 5.5-inch variant.
For comparison, Apple ordered somewhere between 50-60 million units for the iPhone 5s and iPhone 5c, split between the two devices. As you might have remembered, the iPhone 5s experience extreme shortages on launch day and even weeks afterward, with Apple stores and carrier stores having very limited stock, and very few stores having the new gold model available.
70-80 million is a lot of iPhones. Apple sold 51 million iPhones during Q1 2014, which was the three-month period from October to December of 2013. While these numbers include combined sales of the iPhone 5s, iPhone 5c and iPhone 4s, it's safe to say that a majority of that number were iPhone 5s units. Still, this puts into perspective just how much 70-80 million is, and Q1 2014 was one of Apple's busiest quarters ever.
Then again, we're not surprised by such a large number. It seems Apple wants to be cautious and prepare for demand by producing a large number of iPhones in preparation for the iPhone 6′s launch in September. We're also guessing that the Cupertino company wants to avoid having another launch like the iPhone 5s, where there were extremely limited supply of the device, but they may not have control over that any longer, thanks to this latest production hiccup.
Another thing to keep in mind is that this huge order of 70-80 million units is most likely to just be the first batch of many orders to come. This first order will most likely be reserved for launch day inventory, while future orders will be meant for holiday shoppers later in the year.
Aside from a larger screen and new design, the iPhone 6 is expected to come with an all-new processor (most likely the Apple A8), possibly more RAM, a better camera, and an improved Touch ID fingerprint sensor. The hardware of Touch ID is expected to receive a bit of an overhaul and will be more durable than the first-generation Touch ID sensors.

This article may contain affiliate links. Click here for more details.