iPhone 6 Release Date: 15 Things to Expect
With Apple's iPhone 6 release now on the horizon, we want to take a look at what we expect from Apple's rumored, but inevitable, iPhone 6 release date.
Apple's iPhone 6 is thought to be part of a massive product pipeline, a pipeline that Apple veteran Eddy Cue says is the most impressive in his 25 years at the company. Apple's iOS 8 and OS X Yosemite updates are a part of that pipeline and according to rumors, we could see two new iPads in the iPad Air 2 and iPad mini 3, an iWatch, and a brand new iPhone 6.
iPhone 6 rumors have been rampant in recent months with leaks alluding to iPhone 6 specs, iPhone 6 software and the all-important, iPhone 6 release date. Over time, the rumors that were once mere whispers have gotten louder. In the past few weeks alone we've seen several iPhone 6 rumors start to firm up including details about its design, its display, camera, battery, and more. We've also heard quite a bit about the iPhone 6 release date.
All along, iPhone 6 release rumors have pointed to an arrival in Apple's fall launch window. Its a window that the company has used for several years now after moving away from WWDC and the summer. Vague release rumors have, in the past few weeks, become more specific perhaps because Apple's internal timeline is starting to shape up.
iPhone 6 release date rumors tell us that we could be just weeks away from an announcement and more importantly, a release onto shelves. These details haven't been confirmed by Apple but they do come from credible sources with proven track records, something that helps to solidify them in the build up to the announcement.
Sources haven't settled on specific dates though dates in September are certainly looking good. And while the smoke has yet to settle around the iPhone 6 and its release date, there are some things that consumers can expect based on rumors, based on history and based on logic.
Here is what we expect from Apple's upcoming iPhone 6 release date.
Release Date Confirmed on Stage
The first thing anxious consumers can expect from the iPhone 6 release date is for it to be confirmed on stage during Apple's iPhone event. Apple always offers a concrete release date at the end of the show and it's hard to expect anything less from Apple this time around.
Right now, rumors indicate that Apple is looking to host an iPhone event in the middle of September. A specific date hasn't been nailed just yet so it's possible that things could shift. However, with iPhone 6 release date rumors almost universally pointing to September, it's looking like it'll only be a few weeks before Apple arms consumers around the world with a release date.
iOS 8 Release Date First
Apple will almost certainly detail another important release date on stage. iOS 8, the update that the company introduced back at WWDC 2014, is scheduled to be released to the public this fall. Rumors indicate that the company could be just one beta update away from the iOS 8 GM, the update that Apple will release to the public.
The company will almost certainly unveil iOS 8's release date on stage with the iPhone 6 and based on Apple's history, we fully expect the iOS 8 update to emerge a few days before Apple releases the iPhone 6. At this point, a release in mid-to-late September after carrier testing is looking like the most plausible outcome.
One iPhone 6 Release Date in September
As we pointed out in our recent iPhone 6 release date rumor breakdown, the iPhone 6 is heavily rumored for an arrival during the month of September with September 19th rumored as a possible date. The company's 4.7-inch iPhone 6, the model that's been rumored ad nauseum in the past few months, seems like the safest bet for a September arrival with 5.5-inch iPhone 6 release rumors unable to firm up.
Sources continue to disagree about the 5.5-inch iPhone 6 release. While some believe that Apple will push the two out at the same time, recent reports indicate that we could see a delay. Respected KGI Securities analyst Ming-Chi Kuo, a man known for his ability to accurately predict Apple launches based on information from Asian supply chain sources, is still not sure when the device will arrive.
While he initially said that he expected it before the end of 2015, he and others believe that there's a chance that it could miss this year and be pushed into next year.
Despite the discrepancies, it's clear that at least one iPhone 6 variant will arrive within the next few weeks as Apple sets itself up for a massive holiday shopping season. A release in September allows it to work out the supply kinks ahead of Black Friday, one of the biggest shipping says of the year.
Staggered Dates Based on Region
On September 20th, the iPhone 5s was released in the following countries:
United States
United Kingdom
Canada
China
France
Germany
Australia
Japan
Hong Kong
Singapore
About a month later, after Apple worked through its supply issues, the device debuted in a number of other countries. Months after that, we finally saw the iPhone 5s arrive in Indonesia. It landed there on January 26th, 2014. The point is this.
Apple typically uses a staggered iPhone release date. The first batch of countries are usually the key battlegrounds, places like China and the United States, huge countries with lots of users. Smaller regions tend to see the iPhone launch in the days and weeks after the initial release as Apple's supply settles down.
iPhone 6 rumors suggest that Apple has placed a massive order for the iPhone 6, around 70 million units or so, but we still expect Apple to break the iPhone 6 release date up and avoid releasing the device all at once.
Staggered Release Dates in U.S.
We also expect it to break it up in the United States. While major U.S. carriers like AT&T, Sprint, T-Mobile, and Verizon will likely get the device on the first day of availability, smaller regional and pre-paid carriers like C Spire Wireless and Bluegrass Wireless probably won't get it until a little bit after the initial release day.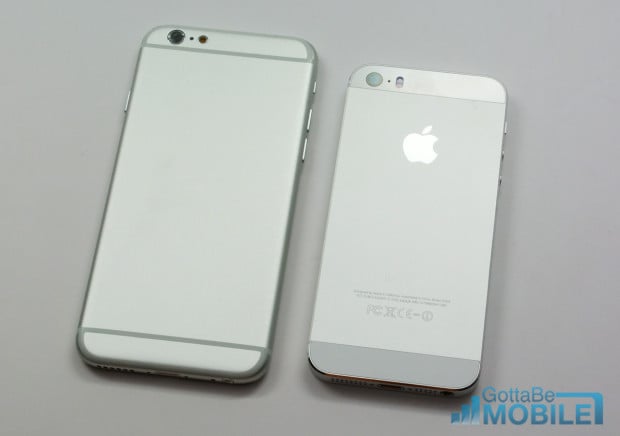 Historically, smaller and pre-paid carriers in the U.S. have offered the iPhone just a few weeks after the initial release though there is no telling how long the iPhone 6 release might take. We would just expect there to be some kind of wait beyond the initial release.
Release During Working Week
Apple never releases its iPhone during the weekend. It always releases it during the working week. That means Monday through Friday in the United States. The company loves the attention particularly the attention that the media gives to its Apple Store retail locations. Don't be surprised if Tim Cook and Co. walk around shaking peoples hands during the iPhone 6 release day.
This is a new, friendlier version of Apple and Cook and his colleagues are going to want to foster that image at a time when people are on a computer or watching television. That's less likely to happen on the weekend.
Friday Likely
Apple loves to release its iPhone on Friday. The past two iPhones, the iPhone 5s and iPhone 5, both arrived on a Friday in late September. Again, Friday provides for maximum exposure. It's also the day that many people can take off in order to line up for a chance to buy the iPhone. Friday makes the most sense for an iPhone 6 release though it's far from guaranteed.
Midnight Orders
Apple likes to put the iPhone on sale at midnight. Doesn't matter if it's preorders or the official release date, Apple tends to put the device on sale, online, at the stroke of midnight. Last year's iPhone 5s went on sale at midnight on its release day. The company failed to produce a preorder, likely in an attempt to drive sales to Apple Stores.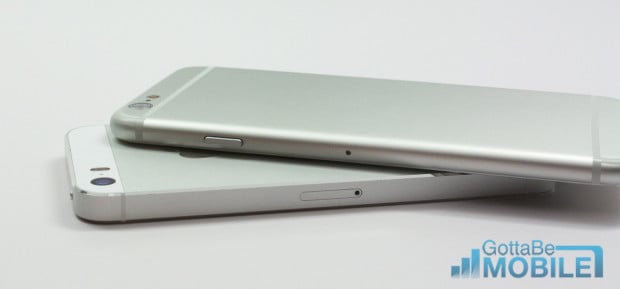 We expect something similar from the iPhone 6 given that midnight orders are essentially a tradition at this point. Plan to be up late if you want first dibs on Apple's brand new iPhone release.
Stores To Open Early
This isn't an Android smartphone release. Stores are going to be opening up early on release day to accommodate the hordes of Apple fans and average consumers that want to get their hands on the iPhone 6 on day one.
Apple Stores will almost certainly open up at 8AM or so to appease the masses while carrier stores and retailers should open their doors around the same time local time. Those that miss out on the initial online orders are going to have to brave the crowds and head on down to a store in order to secure the device on its first day.
Loads of Retailers
We mentioned retailers. There is a very good chance that retailers like Best Buy and RadioShack will offer the iPhone 6. While these retailers won't offer the same kind of seamless experience found at Apple's Stores, they're going to be a solid alternative to carrier stores and to those that simply don't want to order their device through Apple online.
The Need to Line Up Early
While we didn't see insane lines for the iPhone 5s, we certainly did see some queues. And with the iPhone 5 users coming off contract and the iPhone 6 coming with a redesign and a larger display, there is going to be a ton of demand for this device. We expect there to be lines for the iPhone 6 and if consumers that want the pick of the litter are going to expect the need to arrive early.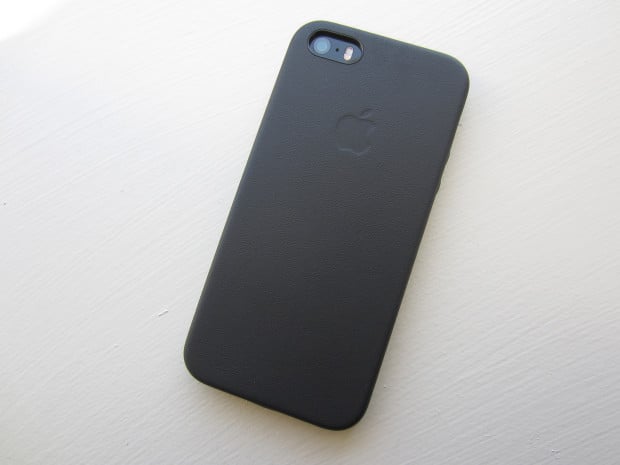 Generally, carrier stores and retail stores aren't as stocked as Apple Stores. In other words, their inventory is often extremely uneven. The fastest to go is typically the 16GB model. The gold color flew off the shelves last year and there's a chance that it will this year.
So, those that have a specific iPhone 6 in mind are going to want to think about ordering as soon as it goes on sale or perhaps lining up early in front of a store in order to secure the proper color and storage.
Headaches
Those planning to get the iPhone 6 on its release date should expect to encounter a few headaches. Whether that's websites crashing or moving slow, order receipts that spew out confusing details, shipping times that skyrocket in the minutes after the release, customer service agents that confuse rather than help, or something else, we expect to hear and see some horror stories.
Last year's iPhone 5s release was much smoother than the iPhone 5 release but we still saw some of the same complaints emerge in and around the iPhone 5s release date. Consumers that plan ahead are the people that will endure the least amount of problems.
Few iPhone 6 Deals
One of the top Android smartphones, the LG G3, saw its price dip to $99 almost immediately after its release. Don't expect to see such a drop with the iPhone 6. While top of the line Android smartphones usually hit the bargain bin just a few days after release, the iPhone generally holds steady.
Sure, we might see Walmart undercut its fellow retailers with a cheaper price tag, but don't expect the price cut to be $100. If consumers are lucky, we'll see a retailer knock $10 to $20 off the iPhone 6 price.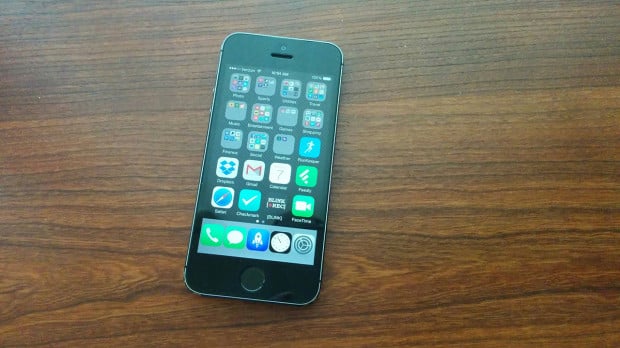 As we get closer to Black Friday, we might see some iPhone 6 deals emerge but again, the smart ones won't count on iPhone 6 deals. Expect the need to pay full price.
Cheaper iPhone 5s
Expect the iPhone 5s price to dip. When an iPhone gets replaced, its price gets cut. If the iPhone 5s sticks around at the Apple Store, there's no way Apple will charge $199.99 on-contract. We could see it push the device down to its $99 slot though that remains unconfirmed.
Even if Apple kills off the iPhone 5s like it did to the iPhone 5, retailers will chop the price of the iPhone 5s down to make it more attractive next to the iPhone 6 and the various Android devices on the market.
Trade-in Prices to Decline As We Get Closer
Finally, expect iPhone trade-in prices to dip as we get closer to the iPhone 6 release date. Right now, resellers like Gazelle and NextWorth are offering quite a bit of cash for iPhones of all shapes and sizes. However, as we push towards the iPhone 6 release date, expect those deals to shrink. We saw something similar happen last year as we approached the iPhone 5s release.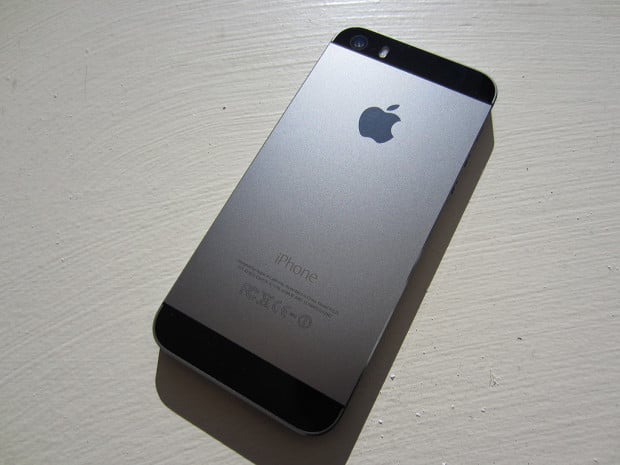 What this means is that those looking to get rid of their current iPhone will want to keep an eye on trade-in prices as the days and weeks go on.

As an Amazon Associate I earn from qualifying purchases.