iPhone 6 Release & U.S. Carrier Breakdown
After months of rumor and speculation, the iPhone 6 release date is confirmed and the company's two new models will arrive this fall to take on challengers like LG G3, HTC One and Galaxy Note 4. With iPhone 6 release and pre-order details still swirling for the U.S. and other regions, we want to breakdown what we know so far about the upcoming iPhone 6 release date.
For more than eight months, we saw iPhone 6 rumors touch on the iPhone 6 specs, iPhone 6 release date and more. Today, Apple confirmed many of those rumors (and squashed others) during its iPhone 6 launch event in Cupertino, California. Yes, after months of waiting, the iPhone 6 release is finally here and confirmed.
The Apple iPhone 6 is, more or less, what we expected it to be. It comes with a new design that features a thin form factor, more metal and curves, a fast A8 processor, 4.7-inch (iPhone 6) and 5.5-inch (iPhone 6 Plus) Retina HD displays, a new iSight camera with several upgrades, the company's new iOS 8 operating system, and a price point that consumers are familiar with.
It's a device that should be a worthy successor to the iPhone 5s and a worthy opponent to the current crop of Android smartphones including the Samsung Galaxy Note 4 and others.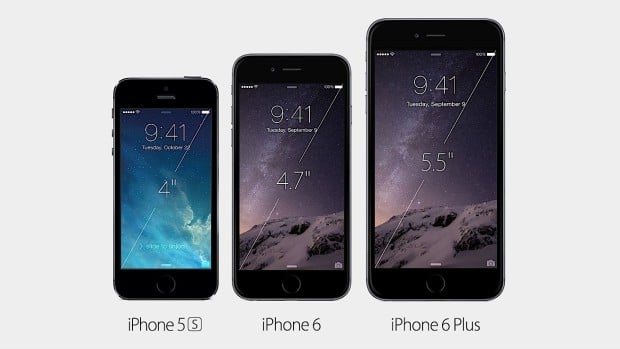 Rumors leading up to the iPhone 6 launch date suggested that we'd see a fast iPhone 6 release to counter the Galaxy Note 4 and others. As we now know, this is indeed the case. The iPhone 6 release date is confirmed for September and pre-orders will start in just a few short days for both the iPhone 6 and the iPhone 6 Plus.
With the smoke still settling on the iPhone 6 release, we still don't have every single detail but we have enough to paint a broad picture for interested consumers. Here, we nail down all of those details and provide an in depth iPhone 6 release date breakdown for those thinking about buying Apple's brand new iPhone.
iPhone 6 Release Date
As expected, Apple's first global iPhone 6 release date was confirmed on stage today during the company's launch event. The iPhone 6 release date is confirmed for September 19th though that release date only applies to select countries among them, Australia, Canada, France, Germany, Hong Kong, Japan, Puerto Rico, Singapore and the UK. These countries are often in the front of the line for the iPhone release so their presence at the first iPhone 6 release is not surprising.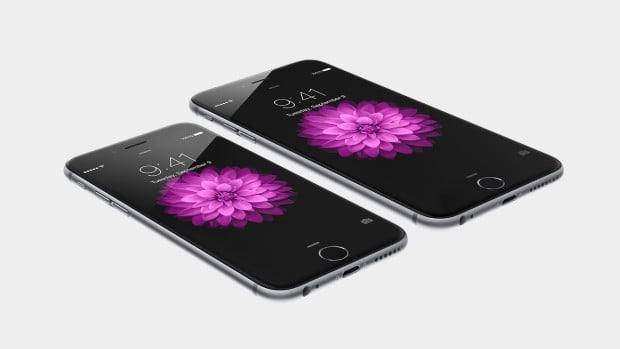 Apple did not go into detail about other iPhone 6 release dates so those in other regions are simply going to have to wait and see. Usually, we see other countries follow in the weeks after the initial release as Apple gets its supply lines in order. Rumors suggest that the larger 5.5-inch iPhone 6 will be in short supply so we could see the company wait to iron delays out before pushing to other countries.
It's important to note that this iPhone 6 release date applies to the iPhone 6 and the iPhone 6 Plus. It will also be preceded by an iPhone 6 pre-order that begins in these countries on September 12th, or, this Friday.
iPhone 6 U.S. Release Date
The U.S. iPhone 6 release date is also confirmed for September 19th. The United States is a key battleground for Apple and it's one that should be in focus as the company prepares for the arrival of the iPhone 6. Apple has also confirmed the iPhone 6 pre-order date for September 12th in the United States. It has not said what time the devices will go on sale though typically, sales start at midnight on the day of the release.
Apple says that it will offer free shipping on all orders over $50 which means those that pre-order the iPhone 6 will get free shipping with their purchase. Pre-orders tend to arrive on release day and not before so we should see a good majority of packages arrive on the U.S. iPhone 6 release date on September 19th.
Those that don't pre-order will be able to buy an iPhone 6 at an Apple Store starting at 8AM on September 19th. Lines for the iPhone 6 are already starting to form at some locations so there should be fierce competition to snag an iPhone 6 at Apple Stores next week.
AT&T iPhone 6
The AT&T iPhone 6 is confirmed and the carrier says that it will be coming soon. AT&T has not outlined any specific plans yet though it's clear that it will be among the carriers that get the iPhone 6 on release day.
Coming soon to AT&T. pic.twitter.com/Jtjr61g8nN

— AT&T (@ATT) September 9, 2014
Apple notes that the iPhone 6 and the iPhone 6 Plus will be available through AT&T which seems to hint at a pre-order on September 12th. AT&T almost always offers a pre-order so those looking to snag a device on Ma Bell should be able to starting September 12th. The carrier still hasn't confirmed pre-sale times or whether or not its stores will open up early and we expect those details to arrive in the days leading up to the September 19th iPhone 6 release.
Sprint iPhone 6
Sprint will also be carrying the iPhone 6 and like AT&T, it's expected to offer a September 12th pre-order ahead of its September 19th release date. Sprint, the only major U.S. carrier that still offers Unlimited Data, should deliver key details including pre-order time and release time in the days leading up to the pre-order and the release date.
In the past, Sprint has joined its rivals and Sprint customers should expect the iPhone 6 and iPhone 6 Plus to hit Sprint on day one for the same price as other carriers.
T-Mobile iPhone 6
The T-Mobile iPhone 6 release is confirmed and like AT&T and Sprint, it should be up for pre-order on September 12th and on sale September 19th. T-Mobile hasn't confirmed any of its retail details though we expect it to be far more scarce than the other models. Many retailers including Best Buy and Target don't sell T-Mobile phones so expect the T-Mobile iPhone 6 to be a little harder to find come September 19th.
Who can't wait for these beauties to come to T-Mobile? https://t.co/zxPozN8FhS pic.twitter.com/x6Gyul2ZXt — T-Mobile (@TMobile) September 9, 2014
T-Mobile is set to take the stage tomorrow as it hosts its UnCarrier 7.0 event. It's not clear what the event entails but we would not be surprised if the iPhone 6 was involved in some way.
U.S. Cellular iPhone 6
Last year, the nation's fifth largest carrier released the iPhone 5s and iPhone 5c several weeks after its competitors. This year, U.S. Cellular will release the iPhone 6 on September 19th, same as its top rivals.
The company offered a brief statement to Gotta Be Mobile:
U.S. Cellular today announced it will offer iPhone 6 and iPhone 6 Plus, the biggest advancements in iPhone history, beginning Sept. 19
It did not confirm a September 12th pre-order though with a release that's now confirmed for the first iPhone 6 release day, it's possible that we'll see pre-orders arrive this Friday.
Verizon iPhone 6
Apple's Verizon iPhone 6 is on its way and it's clear, thanks to Verizon and Apple, that it will be going up for pre-order on September 12th. Verizon notes that the iPhone 6 pre-order is "coming soon" which falls in line with Apple's September 12th pre-order date.
As we've noted, some Verizon stores, likely authorized resellers, are already taking down names for the iPhone 6. While we advise going through Verizon itself, these are also options to those that don't want to go through the official road to the iPhone 6.
Verizon is always among the initial release carriers so we'll almost certainly see the Verizon iPhone 6 release date land on September 19th with the rest of these variants.
Smaller Carriers
The iPhone usually arrives on a large swath of carriers. So it's not surprising to learn that the iPhone 6 will be made available on "additional carriers" in the days ahead. Typically we have to wait for confirmation  but it looks like C Spire Wireless, a regional U.S. carrier, will be among the smaller carriers that offer the iPhone 6 and iPhone 6 Plus.
C Spire today confirmed that it will be releasing both the iPhone 6 and iPhone 6 Plus on September 19th. It did not, however, confirm any details in regard to the pre-order. So, at this point, it's not clear if it will be offering it early.
@_radiantlife We will offer iPhone 6 and iPhone 6 Plus beginning September, 19. https://t.co/q5DiMUz8oQ

— C Spire (@CSpire) September 9, 2014
Other carriers like MetroPCS and Cricket remain silent though there's a chance that they will carry the iPhone 6 later this year. Details tend to trickle out slowly so wait for the smoke to clear before jumping to conclusions.
There's also a chance that the iPhone 6 will head to smaller regional carriers like Bluegrass Wireless. Small operators typically play host to the iPhone and we could see a repeat here with the iPhone 6.
Retailers
Retailers haven't announced any iPhone 6 pre-order details just yet though retailers like Best Buy and RadioShack could perhaps announce something in the coming days. At the very least, we should see retailers like Best Buy, RadioShack, Target, and Walmart offer the iPhone 6 and iPhone 6 Plus on its September 19th release date.
iPhone 6 Deals
Verizon announced an iPhone 6 deal ahead of its order date. The carrier says that it will be taking in old, working iPhone models in exchange for a $200 Verizon trade-in gift card.
This $200 Verizon trade-in gift card will allow consumers to chop the 16GB iPhone 6, priced at $199.99 on-contract, down to free. Of course, there are a few caveats that consumers must be aware of ahead of the iPhone 6 pre-order date. The carrier's fine print states that the only eligible trade-in devices are the iPhone 4, iPhone 4s, iPhone 5, iPhone 5c, and the iPhone 5s.
Verizon isn't the only one offering trade-ins ahead of the iPhone 6 so those interested in taking some money off the iPhone 6 price will certainly want to take a look around.

As an Amazon Associate I earn from qualifying purchases.