iPhone 6 Release Date: What Not to Expect Now
With the iPhone 6 pre-order date now out of the way, consumers now have their sights set on the highly anticipated iPhone 6 release date that's set for September 19th. With interest in the new iPhone release soaring, we want to take an updated look at our expectations regarding Apple's iPhone 6 and iPhone 6 Plus release date.
Earlier this week, after months and months of rumor and speculation, Apple took the stage and debuted its brand new iPhone release. Instead of one iPhone 6, the company announced two brand new iPhone models in the 4.7-inch iPhone 6 and the 5.5-inch iPhone 6. The two devices replace the iPhone 5s as the company's flagship and they drop the iPhone 5s into the free-on-contract slot.
Apple's brand new iPhones both come with sleek and slim metal designs, A8 processor, upgraded cameras including Optical Image Stabilization on the iPhone 6 Plus, tons of storage options, Retina HD displays, a number of different price points, major U.S. carrier options, NFC for Apple Pay and Apple's new iOS 8 operating system.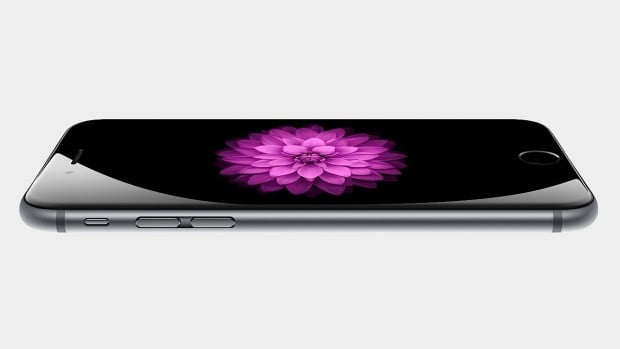 Early Friday morning, Apple and its carrier partners starting taking iPhone 6 pre-orders and iPhone 6 Plus pre-orders ahead of the iPhone 6 release date on September 19th. Per usual, the iPhone 6 pre-orders produced a chain reaction of events that have pushed shipping times and caused a number of headaches for prospective buyers. This has helped to put a greater importance on the actual iPhone 6 and iPhone 6 Plus release date that will land on Friday next week.
With many eyes now fixated on the September 19th iPhone 6 release date, we want to take a look at what iPhone 6 buyers, of both the iPhone 6 and iPhone 6 Plus, should not expect from Apple's big day.
Lots of iPhone 6 Plus Stock
Now that the iPhone 6 and iPhone 6 Plus pre-orders have started, we have a pretty good idea about how the iPhone 6 release date will play out next week. The first thing that we don't expect is tons of iPhone 6 Plus stock at Apple Stores, retail locations and carrier stores on Friday.
Apple's iPhone 6 Plus is completely sold out through Apple and through its carrier partners and if there is any pre-order stock left at retailers, those devices will likely be reserved before the end of next week.
We've heard all along that supply of the larger model would be strained at launch and it's looking like those rumors were true. Apple's running short on iPhone 6 Plus stock and while we could see Apple Stores provide ample stock, not everyone lives near an Apple Store. This device should be fairly difficult to find next week, especially now because of the sell out.
Retailers/Carriers with Tons of Stock
That brings us to our next point. Outside of Apple Stores, it's extremely hard to predict the kind of stock stores will have. In the past, carrier locations and third-party retailers like Best Buy have been given strange allotments. In other words, some stores might have tons of 16GB Gold while other stores might have just a few in stock. This means that the chances of getting screwed at one of these stores on iPhone 6 release day is much higher.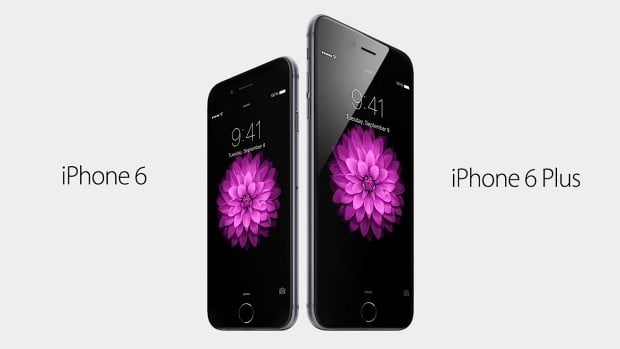 We don't expect anything different this time around with the iPhone 6 and iPhone 6 Plus. We're already seeing strained supply and it's not clear if Apple's supply chain is going to be able to ramp up in time to meet demand on Friday. Our guess is that it won't and that will leave outsiders with an uneven amount of stock on September 19th.
One of our key iPhone 6 buyers tips is to go and check in with your local store on Thursday. Often, you'll be able to garner details about their stock ahead of time. Just be nice to the people that work there.
Space Gray Stock Issues
Speaking of stock issues, we've seen the gray iPhone 6 sell out much faster than other models (silver and gold). We're not entirely sure why that is, it could have something with it having a darker border, something that will help with the look of video content, but we highly doubt that that's the only reason. Maybe people just like the look of it, who knows.
What we do know is that it sold like hotcakes in the past 24 hours and thus, we have a feeling that it's going to be a sought after model on the iPhone 6 release date. Those that are looking to buy it should expect it to sell out quicker than the other models. It's not something we predicted ahead of the iPhone 6 pre-order date, we figured gold would be the number one color, but it looks like consumers have moved onto gray.
64GB Model to Sell Out Quicker Than You Think
When Apple announced the iPhone 6 and iPhone 6 Plus, it revealed three storage options in 16GB, 64GB, 128GB. Absent was the 32GB model that had been a stalwart in Apple's iPhone lineup for many years. What's nice is that Apple did not increase the price of the middle iPhone model. The 64GB iPhone 6 simply takes the $299.99 slot that was once occupied by the 32GB model.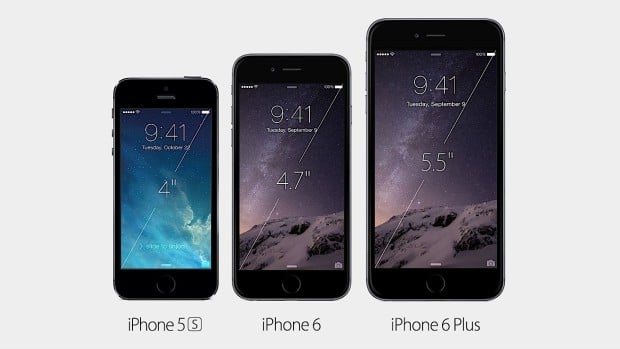 This added value makes the 64GB an intriguing value proposition and it's one that iPhone 6 buyers are taking advantage of. From what we saw on Friday, the 64GB model sold out faster than the base 16GB model. The 128GB models have also seen some supply issues but it does look like the 64GB iPhone 6 is this year's sweet spot.
So, we think that we could see the 32GB iPhone 6 and perhaps the 32GB iPhone 6 Plus sell out fairly quickly on the release day. This obviously isn't confirmed but it's a gut feeling that we have given the events on Friday and given the value of the 64GB at $299.99.
No Lines
Do not expect to be able to walk up to an Apple Store, walk in, and walk out within 20 minutes. There are going to be lines outside of these stores, especially now with the iPhone 6 Plus sold out. There are going to be a ton of people that don't want to wait for the iPhone 6 Plus to arrive and it's those people that are going to populate these lines outside Apple Stores and perhaps, carrier locations as well.
There are already lines forming outside stores and we could see those lines start to get worse as we get closer to the release date. If you're planning to buy the iPhone 6 or the iPhone 6 Plus on Friday, be sure to show up a little bit early so that you can stake your claim. It's better to be safe than sorry when it comes to the iPhone release date. You just never know.
Widespread Walmart-like iPhone 6 Deals
Walmart is offering iPhone 6 deals that knock the price of the iPhone 6 down to $179 and the price of the iPhone 6 Plus down to $279. Both are $20 discounts over the usual prices for the 16GB models. iPhone deals are typically few and far between and that's why there's a lot of interesting Walmart's iPhone 6 release day deal.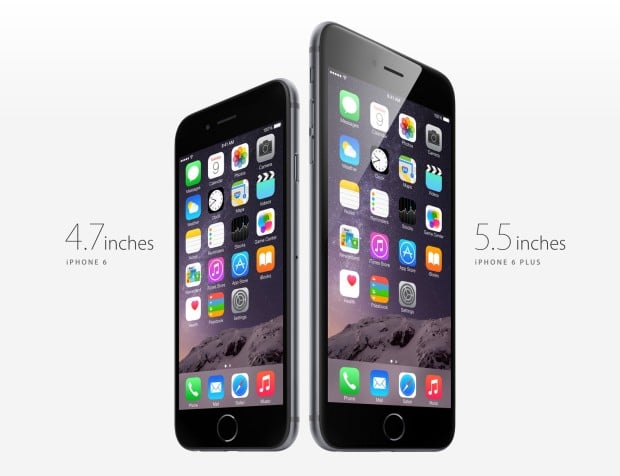 Sam's Club will also be offering a similar deal and if Costco offers the iPhone 6, and it also could knock the price of the iPhone 6 down. Don't expect these types of deals from other stores though. We won't see these deals at Apple Stores and while carriers and retailers might be offering iPhone 6 deals on iPhone 6 release day, they will require a trade-in or another kind of catch.
Staples, for instance, will sell the iPhone 6 but here's how its deal works out:
tarting Sunday, September 14, Staples customers can also earn a minimum of $30 back (via a Staples eCash card) when they trade-in a qualifying laptop, and a minimum of $50 back when the trade-in a qualifying smartphone (and up to $280 – via a Staples eCash card –  for an iPhone 5 in good condition), which can be used when they come back to pick–up and purchase their pre–order of a new Apple device.
It's an iPhone 6 deal, sure, but it's far more complicated than the deals at Walmart and Sam's Club.
No iOS 8 Jailbreak
Finally, do not expect an iOS 8 jailbreak on release day. We simply haven't seen any credible information trickle out and furthermore, we never see the development teams release a working jailbreak after the first public release of an iOS update.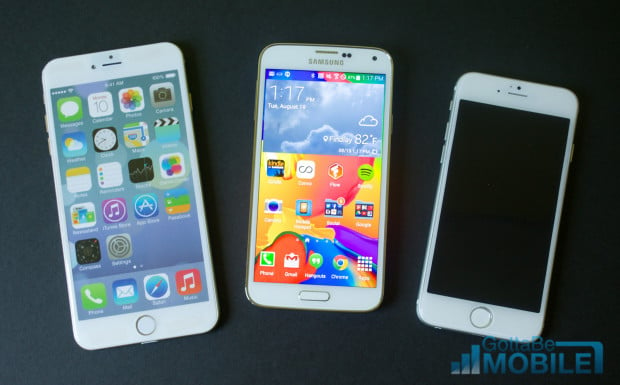 Typically they wait so that Apple can't immediately plug up the exploits and seal the devs off from their cash cow. Look for an iOS 8 jailbreak sometime in the next few months but don't expect it this month.

This article may contain affiliate links. Click here for more details.