iPhone 6 Release Date Firms Up
The iPhone 6 release date continues to firm up ahead of tomorrow's presumed launch event with rumors again suggesting that Apple is planning a predictable iPhone 6 release date in September.
Tomorrow, Apple will take the stage at DeAnza College in Cupertino, California to announce at least part of its fall product pipeline, a pipeline that Eddy Cue says represents the best products that he's seen in his 25 years at the company. Event rumors point to the arrival of iOS 8, the company's brand new iWatch, the iPad Air 2, and the iPhone 6.
iPhone 6 rumors in particular have been rampant leading up to the event as leaks attempt to unravel Apple's plans ahead of the iPhone 6 launch date. iPhone 6 specs, the iPhone 6 price, and the iPhone 6 release date have all been subject to rumor over the last eight months and as we head into tomorrow's event, we're starting to see iPhone 6 rumors pick up the pace.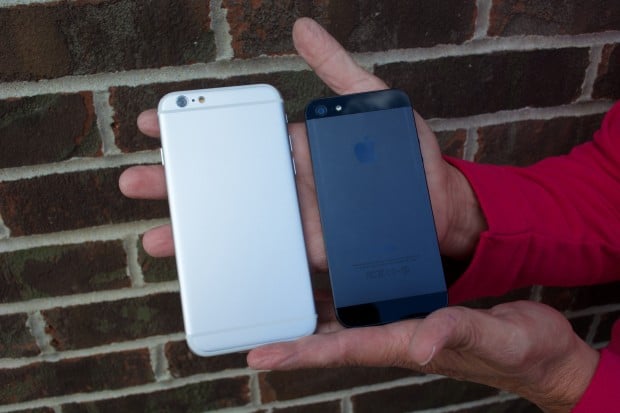 Today, a new report from iGen, a French publication that's leaked accurate Apple information in the past, suggests that it has firm iPhone 6 release date details, details that match up with everything we've heard about the iPhone 6 release date.
iPhone 6 release rumors have centered around a release in September, or, the company's usual iPhone release window. Apple typically releases its new iPhones about two weeks after their launch events so with an iPhone 6 launch date all but confirmed for tomorrow, a release inside the month of September holds up well.
Specific iPhone 6 release date rumors have pinpointed September 19th for the company's rumored 4.7-inch iPhone 6 model. The date falls on the third Friday of the month and two weeks after the iPhone 6 launch event which means that it fits all of the key iPhone release criteria. The larger 5.5-inch iPhone 6 release rumors have been a little more vague with rumors pointing to a release in October or perhaps in November ahead of the holidays and Black Friday.
This new report from iGen suggests that Apple is indeed targeting September 19th for the iPhone 6 release but it says that both iPhone 6 models could arrive on the same day. The publication claims that the larger model could arrive in limited quantities on September 19th. Rumors have pointed to production issues with the larger model and leaks have been scarce in the lead up to the iPhone 6 launch date, something that lends credibility to these rumors.
Apple's iPhone 6 release date will almost certainly be confirmed on stage alongside the device but that hasn't stopped some carriers from taking iPhone 6 pre-orders ahead of time.
Last week, China Mobile reportedly took well over 30,000 pre-orders for a device that doesn't even exist yet. The carrier is offering both the rumored 4.7-inch and the 5.5-inch models in the traditional 16GB, 32GB and 64GB storage sizes, although we still don't know how much storage the iPhone 6 will have when it arrives. Rumors point to a 128GB iPhone 6 but that remains unconfirmed.
Shortly after that, competitor China Telecom started taking iPhone 6 pre-order of its own, complete with a splash page that features supposed iPhone 6 specs and placeholder images for the device itself.
These pre-orders come as U.S. carriers have started preparing for the iPhone 6 release date. While AT&T, Sprint, T-Mobile, and Verizon haven't started taking orders, we have seen new details point to an imminent release. U.S. carriers typically follow Apple's lead and do not leak or offer information ahead of its announcements.
Apple's heavily rumored to have two new iPhone 6 models on tap for tomorrow, both of which are rumored to have high-end features. iPhone 6 rumors point to new screen sizes with higher resolution, a redesign complete with slim form factor and more metal, a new camera with image stabilization, a new A8 processor, NFC, Touch ID, and more.
The new iPhone 6 is expected to arrive alongside iOS 8, the company's iWatch, and perhaps, a new iPad Air 2. iPad Air 2 release rumors have pointed to an early release. Apple's event kicks off at 10AM PST and the company will be hosting a live stream so that consumers around the world can tune in to the company's announcements.