iPhone 6 Release Date, Deals & New Pre-Order Details
New iPhone 6 release date details have arrived today including a new iPhone 6 release date, iPhone 6 pre-order date confirmation, iPhone 6 deals, and news about upcoming iPhone 6 accessories.
As we start to push away from Apple's iPhone 6 launch date, we're starting to learn more about the iPhone 6 release date, iPhone 6 pre-order date, and iPhone 6 deals that consumers will encounter in just a few short days. Today, we've unearthed a treasure trove of new iPhone 6 release details that touch on all of those subjects and even out the release of a number of iPhone 6 accessories.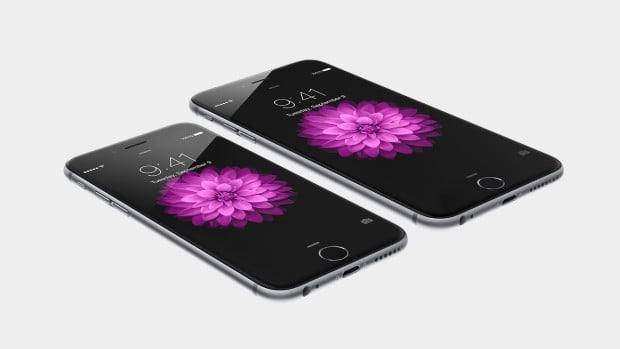 Today, Apple announced that it will start offering the iPhone 6 and iPhone 6 Plus in India starting on October 17th. India is a key battleground for Apple and the iPhone and it looks like the company will make its iPhone 6 and iPhone 6 Plus release dates a priority. It's not clear when pre-orders will start and it's also not clear how much Apple will charge for the iPhone 6 and iPhone 6 Plus.
Apple did not reveal any other countries though it's possible that we'll see other nations see an iPhone 6 release date and iPhone 6 Plus release date arrive in and around October 17th. That remains unconfirmed, however.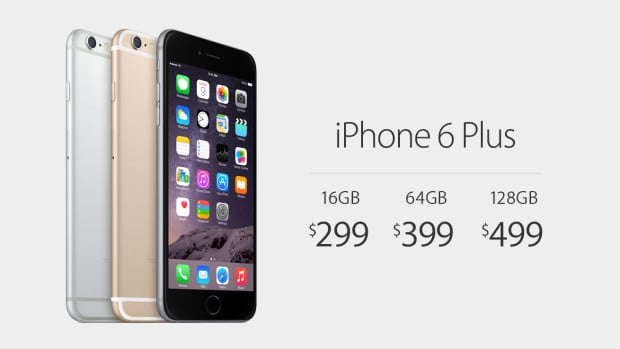 In addition to this new iPhone 6 release date, we've received a number of new details from U.S. retailer RadioShack. The retailer has told Gotta Be Mobile that it plans to stock the iPhone 6 and iPhone 6 Plus on their September 19th release date in the United States. It's also filled in a number of other key release blanks as well.
The retailer confirms an iPhone 6 pre-order date for September 12th, same as Apple and major U.S. carriers, and it says it will be taking early orders on both versions of the iPhone 6. It's not clear if the pre-order will start at midnight though in the past, Apple and its partners have started pre-orders the second it turns midnight.
RadioShack is also hosting a couple of iPhone 6 deals. The retailer tells us that it will be throwing in a $50 iTunes gift card for any iPhone purchase through September 27th. Those buying a new or upgraded iPhone 6 on a new two-year Verizon contract will be eligible for $50 towards appear and gear NFLShop.com.
It will also be offering an iPhone 6 deal wherein "customers trading in a working Galaxy S5 or iPhone 5 will receive a minimum of $100 and up to $300 off their iPhone 6 total through RadioShack's Trade & Save program." With many iPhone 5 users coming off-contract this month, this is an iPhone 6 deal that's worth looking at ahead of the iPhone 6 release date.
RadioShack's trade-in deal follows in the footsteps of Verizon's trade-in offer that allows customers to trade in an iPhone in an effort to receive a free 16GB iPhone 6. These are among the first iPhone 6 deals that we've seen ahead of the iPhone 6 release date though they almost certainly will not be the last as retailers and carriers try and outdo each other.
The retailer also tells us that it will be offering iPhone 6 accessories including cases and products from popular manufacturers like Incipio, Otterbox and Zagg. Specifics are not available at this time.
Apple's new iPhone lineup consists of the iPhone 6, iPhone 6 Plus, iPhone 5s, and iPhone 5c. The larger iPhone 6 Plus will serve as the company's most expensive model while the iPhone 5c will stand as the company's cheap iPhone. The iPhone 5c will replace the iPhone 4s which Apple discontinued with today's announcement.
iPhone 6 16GB – $199
iPhone 6 64GB – $299
iPhone 6 128GB – $399

iPhone 6  Plus 16GB – $299

iPhone 6 Plus 64GB – $399

iPhone 6 Plus 128GB – $499
iPhone 5s 16GB – $99
iPhone 5s 32GB – $150
iPhone 5c 8GB – Free
Apple's new iPhone comes with many of the rumored iPhone 6 specs that emerged in the months before Apple's announcement. The high-end smartphone will come with two high-resolution screen sizes, 4.7-inches and 5.5-inches, and it will sport a new A8 processor, a new camera, NFC with Apple's new Wallet feature, and a brand new design that utilizes the company's well known metal build quality. These are the specs that will help the iPhone compete with these top Android devices.
It will also come with the company's Touch ID fingerprint sensor baked into the home button, something that was initially released with the iPhone 5s. The device will, of course, run Apple's iOS 8 operating system, an operating system that will be released on September 17th just two days ahead of the iPhone 6 release date in the U.S. and elsewhere. iOS 8 will also be coming to Apple's older stable of iPhones and iPads as well.