Why iPhone 6 Release Date Rumors Won't Line Up
Every week a new iPhone 6 release date pops up, along with a collection of other iPhone 6 rumors coming from the sources familiar with Apple's supply chain. One article will say the iPhone 6 release date is in September. Another says, wait, no the iPhone 6 release date is in June. Then someone else says it's in the summer, then it's the fall.
This week two big rumors pointed to opposing iPhone 6 release dates in the summer and in the fall. To consumers it may be a confusing mess, and sometimes readers ask why we find part of a rumor credible while the release date is less credible.
To understand this it is important to understand where most of these early iPhone 6 rumors come from. Most iPhone 6 rumors that appear in foreign media publications arrive from a supply chain partner. Some of the rumors come with more details than others and from publications or sources with a previous track record, which makes them easier to trust.
Other iPhone 6 release date rumors arrive from analysts that are observing industry movements and in some cases talking to Apple supply chain partners and sources to get an idea about when to expect the iPhone 6. Analysts may offer a better picture of the iPhone 6 release date thanks to multiple contacts in the supply chain, but as a look back suggests, not all analysts are spot on. Sometimes, Apple even controls the leaks by sharing small pieces of information with major news outlets.
At this point, most of the iPhone 6 release date rumors we hear are from these sources. That will change once we move within a month or so of an official release and in the weeks leading up to the iPhone announcement as retailers, shippers and other partners learn about Apple's plans and loose lips share details with the press.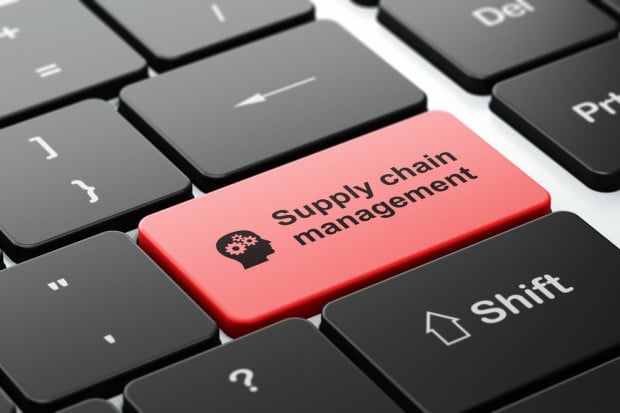 Two reports this week share important information about possible iPhone 6 features and details, but very conflicting information about the iPhone 6 release date.
According to the South China Morning Post industry insiders who saw iPhone 6 prototypes tell the publication that the iPhone 6 release date is coming in September.
Another report from LEDinside cites industry insiders and "sources from Apple supply chain," as saying the iPhone 6 release date is likely in June. Both of these reports share important potential iPhone 6 details but the thing that most consumers want to know doesn't match up.
Apple runs a well timed and respected supply chain which Gartner rated the number one supply chain for the last four years running, beating out McDonald's, Amazon, Dell, Walmart and many other companies.
It is very unlikely that Apple is telling supply chain partners exactly when the iPhone 6 release date is. According to Global Supply Chain Solutions, it is important for companies to share only what is necessary with each supplier. Philip Odette, CEO of GSCS writes, "Regardless of how much you trust your partners, don't give them information that is not absolutely necessary." Odette shares more information on achieving this balance.
"The best way to prevent IP infringement and information leaks is to limit your partner's opportunity to share such things from the beginning. Scrutinize the information flowing out of your supply chain and only allow the essentials to pass through. Sharing information with your partners is required for success; precisely controlling what is shared will keep your company safe."
With this in mind Apple is likely telling an LED supply chain partner dates it needs prototypes and when the company needs to be ready for mass production, which could be long before the actual iPhone 6 release date. A supply chain source that reportedly saw the iPhone 6 prototype may be further along in the supply chain and may need to know a different date.
One additional factor that may be complicating any iPhone 6 release date rumor convergence is the rumor of multiple iPhone 6 models that are at various stages in the design process. The Wall Street Journal claims Apple is preparing two iPhone 6 models with larger screens and that the smaller one is, "further along in development, and is being prepared for mass production," while the larger iPhone 6 is in, "preliminary development," according to the sources.
The iPhone 6 release date is rumored for summer or fall this year. Apple's recent history suggests a fall iPhone 6 release is more likely, but with larger screen sizes rumored and increased competition from Samsung summer is a possibility according to some sources.
Though rumors don't agree on an iPhone 6 release date, they do agree on a larger iPhone screen, and many agree on two models. Rumors suggest a smaller iPhone 6 with a 4.5 to 4.8-inch display and a larger model with a 5.5-inch display.
Additional iPhone 6 rumors suggest an improved camera, a new Apple A8 processor and other enhancements.

This article may contain affiliate links. Click here for more details.