iPhone 6 Release Date Rumors Take Another Turn
Apple iPhone 6 release date rumors took another turn today thanks to an analyst who believes the rumored 5.5-inch iPhone 6 will be released sooner than expected.
For months, we've heard rumors about the iPhone 6 release date and Apple's plans for later this year. Rumors have virtually all pointed to an arrival this fall, possibly in September, something that was all but confirmed by Apple's iOS 8 announcement. Earlier this week, at WWDC 2014, Apple revealed that the iOS 8 update would arrive this fall. New iOS software always accompanies new iPhone hardware.
While the iPhone 6 release does look set for the fall, rumors have been unable to agree on the exact details of the release. iPhone 6 rumors point to the arrival of two new iPhone models, a 4.7-inch iPhone 6 and a 5.5-inch iPhone 6.
While the smaller iPhone 6 has been pegged for an arrival in September, the larger iPhone model has seen rumors consistently point to a release before the holidays, possibly in November. Most recently, it was Jefferies analyst Peter Misek claiming there would be a delayed 5.5-inch iPhone 6 release.
Today, we're getting conflicting from Cantor Fitzgerald analyst, Brian White. As BGR notes, White like most analysts, has a mixed track record when it comes to predictions about Apple products. So while the information here could be spot on, there is also a chance that it's off, just like his prediction about iTV and iRing.
White believes that the rumored 5.5-inch iPhone 6 release date will land in September alongside the other new iPhone release. His prediction is based on the fact that accessory makers are starting to ramp up production for the larger iPhone. White takes this as a positive sign and believes, based on his research, that the larger iPhone will emerge in September.
"Also at Computex, we noticed that a few vendors had already started work on accessories for the 5.5-inch iPhone 6 and the pieces were available at the show. Given the lack of data points in recent months around progress with the 5.5-inch iPhone 6 and growing skepticism in the media around a 2014 launch, we view this as a positive development. Based on today's research, we believe the timing of the 5.5-inch iPhone 6 launch appears to be in sync with our expectation around the unveiling (i.e., September) of the 4.7-inch iPhone 6."
White is not in the majority. EMSOne, Reuters, Ming-Chi Kuo, Steve Milunovich from UBS, and The Commercial Times all point to a delayed release for the larger 5.5-inch iPhone 6.
The Commercial Times suggests that the 5.5-inch iPhone 6 could have been pushed into 2015 while the others point to a release later this year. Kuo, a respected analyst from KGI Securities and the man who accurately predicted many of the iPhone 5s' features before its launch, claims that the larger 5.5-inch iPhone 6 model will be out in time for the holidays though he doesn't offer any specifics.
While iPhone 6 release date rumors continue to disagree, we've seen other iPhone 6 rumors begin to firm up.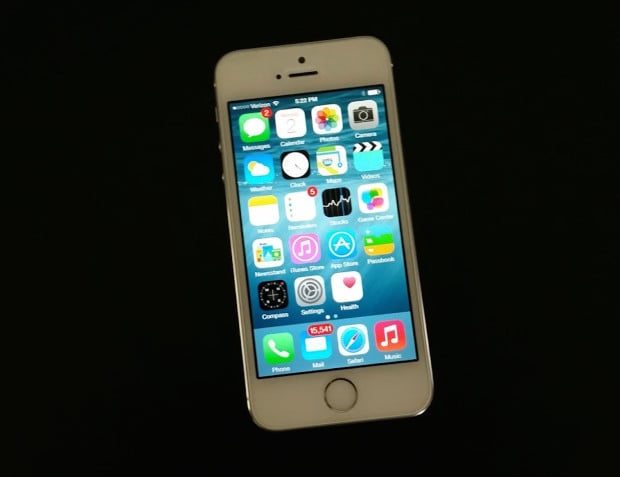 iOS 8 delivered XCode 6 which offers support to develop for resizable iPhones, giving developers a way to test for an iPhone 6 with a larger screen. Its arrival does not confirm larger iPhone 6 screens but it's the closest thing to a confirmation that we've seen. Rumors continue to point to two models in and around 5.5-inches and 4.7-inches.
We've also seen a handful of rumors point to iPhone 6 specifications and nearly all of them align with predictions made by KGI Securities analyst Ming-Chi Kuo. According to Kuo, the iPhone 6 will come with a number of upgrades including:
iPhone 6 Screen Size and Resolution – 4.7- inch (1334 x 750) 5.5-inch (1920 x 1080).
iPhone 6 Design – Power button on right, narrower bezels, larger iPhone 6 as two-hands needed.
iPhone 6 Camera – No major Megapixel bump, but added image stability.
iPhone 6 Specs – A8, 1GB RAM, Touch ID, 6.5mm to 7mm thickness, NFC.

As an Amazon Associate I earn from qualifying purchases.