iPhone 6 Release Date (U.S.): What Buyers Can Expect Now
Apple's iPhone 6 pre-order date has come and gone which means that both the iPhone 6 and iPhone 6 Plus are now on sale ahead of Friday's iPhone 6 release date. With the iPhone 6 and iPhone 6 Plus releases in sight, we take a look at what buyers in the United States can expect from the upcoming iPhone 6 release date.
Last week, Apple took the stage and announced its brand new iPhone. The company's brand new smartphone is dubbed iPhone 6 though it will be coming in two very different versions: The 4.7-inch iPhone 6 and the larger 5.5-inch iPhone 6 Plus. As we now know, the two will take over the flagship role from last year's iPhone 5s and push the iPhone 5c down to Apple's free on-contract slot.
Apple's two new iPhones both come with sleek and slim metal designs, A8 processor, upgraded cameras including Optical Image Stabilization on the iPhone 6 Plus, tons of storage options, Retina HD displays, a number of different price points, major U.S. carrier options, and Apple's new iOS 8 operating system. They have instantly become best sellers with Apple claiming a record number of pre-orders.
On Friday, Apple will stock its shelves with the iPhone 6 for the first time, giving those that didn't pre-order the opportunity to upgrade. As many of you know, the iPhone release day can be extremely hectic and confusing, particularly for those that haven't been through the process before. Our goal is to make Friday's iPhone 6 and iPhone 6 Plus release as painless as possible for those of you who are looking to buy the iPhone and those of you that haven't already bought the iPhone.
Here, we take a look at everything consumers in the United States can expect now from the iPhone 6 and iPhone 6 release date, a release date that is now just a hop, skip and a jump away.
Another U.S. iPhone 6 Release Date on Sept. 26th
We've pointed this out before and we'll point it out again. There are, for the moment, two big iPhone 6 and iPhone 6 Plus release dates in the United States. This Friday's release for AT&T, Sprint, T-Mobile, U.S. Cellular, Verizon, and C Spire and another on September 26th.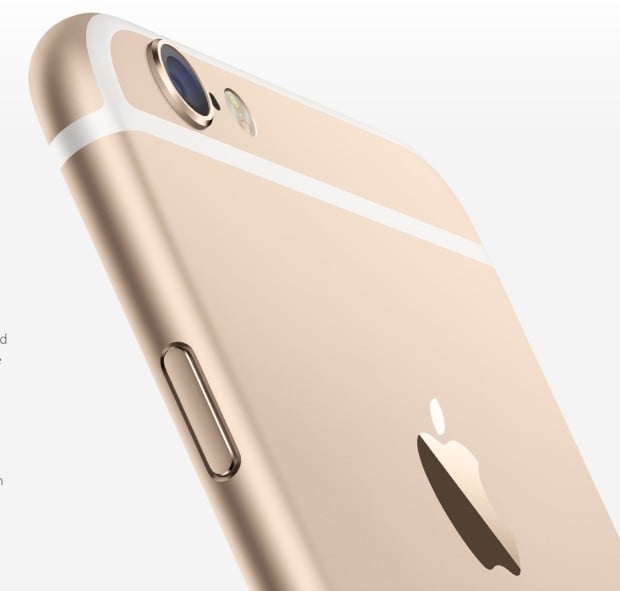 Alaska Communications, Appalachian Wireless, Bluegrass Cellular, Cellcom, Nex-Tech Wireless, Silver State Communications, Strata, and Syringa Wireless will all sell the iPhone 6 starting September 26th. It looks like Syringa Wireless is taking pre-orders for the iPhone 6 though consumers looking to buy on these other carriers will want to call ahead of September 26th.
Point is, expect to have a ton of iPhone 6 and iPhone 6 Plus carrier options. You're not just going to be stuck with the big five or the well known regional U.S. carriers.
iPhone 6 Pre-Orders Shipping Now
iPhone 6 and iPhone 6 pre-orders have been shipping out for the past few days though today, AT&T iPhone 6 pre-orders started shipping out in earnest ahead of the iPhone 6 release date this Friday.
As we told you, AT&T is sending out text messages to customers confirming their shipping details. It's also throwing in details about the tracking number for good measure. Our confirmation for an iPhone 6 pre-order also included a link to FedEx's website to watch the shipment. The tracking says that the device is on schedule for a Friday delivery, or, the iPhone 6 release date.
Expect most devices to be delivered on Friday and not tomorrow. While we could see some early orders slip through the cracks, we normally see a majority of pre-orders arrive on the release day itself. So expect Friday but keep those fingers crossed. Maybe you'll get lucky.
iPhone 6 Plus Orders Shipping Out Early
While this may not be widespread, AT&T notified us today and told us that our iPhone 6 Plus that was originally supposed to ship out in two to three weeks is now set for a release day delivery. The message appears to be legit and not an error in the system so there's a very good chance that we'll see our once delayed iPhone 6 Plus pre-order arrive this Friday.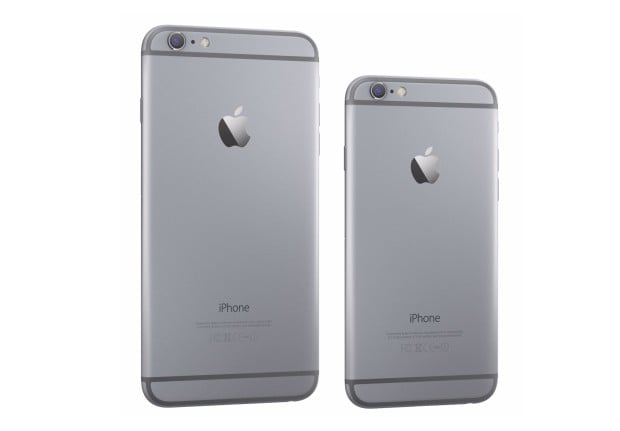 Those who have a similar order at AT&T or another U.S. carrier will want to check in to see how the shipment is progressing. There's a chance that AT&T's website will offer up some good news. It's also possible that your shipment will be exactly where it was a few days ago with October written all over it. It's worth a look.
Missed iPhone 6 Pre-Orders
We expect there to be a ton of people that fail to get their iPhone 6 or iPhone 6 Plus on Friday because they didn't prepare ahead of time.
Apple's iPhone 6 deliveries will require a signature though as we've pointed out, there are various ways to get an iPhone 6 pre-order delivered without being present. Delivery times can be unpredictable so those that ordered via AT&T, Verizon or another carrier will need to make sure that everything is squared away before Friday. Otherwise, the delivery service will hold the iPhone 6 and attempt to deliver again.
If you're reading this then there's a good chance you'll be prepared ahead of Friday's release date.
iPhone 6 That's Available
The iPhone 6 simply isn't as popular as the larger iPhone 6 Plus and it shows in the amount of stock that carriers have ahead of the iPhone 6 release date.
Verizon is still taking release date pre-orders for multiple iPhone 6 models which means that if you didn't get your first choice and you're willing to get a different color or storage option, you can order from Verizon, right now, ahead of the release date.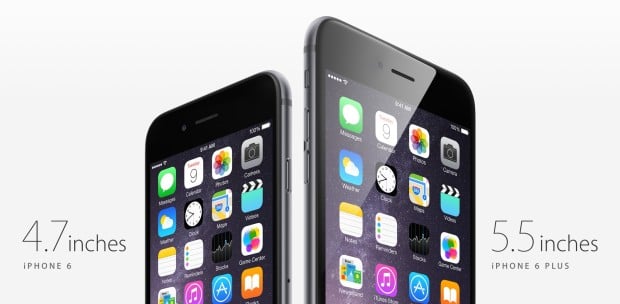 We expect stores, particularly Apple stores, to have ample iPhone 6 stock. The iPhone 6 Plus is probably going to be a little harder to find given the demand but the smaller model should still be available on Friday.
So, if your pre-order somehow gets messed up between now and then, it's probably worth going into a store.
In-Store Pickup for Friday
Apple is still offering in-store pickup on a number of iPhone 6 models ahead of the release date which means that if you want to order now and don't want to stand in the walk-in line on Friday, your best bet is to order for an in-store pick up.
Smooth iPhone 6 Release Date
Earlier today, Apple revealed its plans for the iPhone 6 release date. The company appears to be working to provide a seamless release day for walk-ins and for those that opted for an in-store pickup this Friday.
Apple will reportedly come out and greet those in line at 5AM local time and it's at this time that employees will separate walk-ins from those that pre-ordered ahead of time. After that, an employee will start to distribute the reservations to walk-in customers. This links the user to a specific iPhone 6 or iPhone 6 Plus in stock to make sure there are no mix ups when the line starts moving. An added benefit of the in-store pickup we mentioned earlier.
This year, Apple is using a digital iPhone 6 reservation system. Your iPhone 6 reservation will arrive via text or email and you can keep it in PassBook. If you don't have a phone, you'll get a piece of paper. Employees will also ensure that you're armed with the proper information (Apple ID, etc) to make sure the morning goes smoothly.
We're expecting it to go smoothly.
Stores Open Early
Stores will also be opening early to accommodate those that want to get their iPhone 6 as soon as humanly possible. Apple Stores will open at 8AM local time to accommodate the crowds. Expect official carrier stores to open early in and around 8AM and we should see retailers like Best Buy open their doors early on the iPhone 6 release date as well.
Hot Combo? Show Up Early
If you want the iPhone 6 Plus on release day, and specifically the 64GB or 128GB space gray model, expect the need to show up early. If you don't have an Apple Store in your area and you want a very specific iPhone, show up early. Here's why.
The hottest models typically sell out really quickly. This year, the 64GB and 128GB versions of the gray iPhone 6 Plus seem to be the popular models though all versions of the iPhone 6 Plus will likely be hard to find on Friday.
If you can't make it to an Apple Store, the next best location would be your local carrier location. Carriers and retailers like Best Buy and RadioShack aren't the best places to go because they usually have uneven stock. Apple Stores typically have the most stock available on release day.
More Stores on iPhone 6 Release Day
Expect to have more retail options this year. The usual suspects are in play for the iPhone 6 and iPhone 6 Plus release date (Walmart, Target, Sam's Club, RadioShack, and Best Buy) but Staples is also going to be offering the iPhone 6 come Friday. This gives you an assortment of options to choose from.
Less Attention Than Usual
Expect stores and customer service agents to be slammed on Friday. In other words, if you run into a problem, there's a good chance that it's not going to get solved right away. One AT&T customer that we spoke to says that her pre-order status wasn't confirmed until today. Not because she wasn't trying but because AT&T's customer service agents were jammed up.
One thing to note. If you get home and your iPhone 6 doesn't work, call Apple and not your carrier. Apple is setting aside spare units to send out to people with broken iPhones.
Unlimited Data Tricks
A sales representative from a major carrier recently told us that consumers should not expect them to be able to work around the system to deliver unlimited data. Expect this to be true across all U.S. carriers except for Sprint. Sprint still offers unlimited data to customers.
One source suggests going to an authorized retailer, many of which specialize in borrowing upgrades and other tricks to keep your unlimited data without paying full price for the iPhone 6 or iPhone 6 Plus. This may not work but it's worth a shot.

This article may contain affiliate links. Click here for more details.