iPhone 6 Release Date (U.S.): What Not to Expect Now
Apple's iPhone 6 pre-order date has come and gone which means that both the iPhone 6 and iPhone 6 Plus are now on sale ahead of Friday's iPhone 6 release date. With just hours to go before Apple's new iPhone hits shelves in the U.S., we take a look at what buyers in the United States can expect from the upcoming iPhone 6 release date.
Last week, Apple took the stage and announced its brand new iPhone. The company's brand new smartphone is dubbed iPhone 6 though it will be coming in two very different versions: The 4.7-inch iPhone 6 and the larger 5.5-inch iPhone 6 Plus. As we now know, the two will take over the flagship role from last year's iPhone 5s and push the iPhone 5c down to Apple's free on-contract slot.
Apple's two new iPhones both come with sleek and slim metal designs, A8 processor, upgraded cameras including Optical Image Stabilization on the iPhone 6 Plus, tons of storage options, Retina HD displays, a number of different price points, major U.S. carrier options, and Apple's new iOS 8 operating system. They have instantly become best sellers with Apple claiming a record number of pre-orders.
On Friday, Apple will stock its shelves with the iPhone 6 for the first time, giving those that didn't pre-order the opportunity to upgrade. Those that pre-ordered will, of course, get their shipment provided the shipping time was linked with September 19th. Apple sold out quickly and some shipping dates were pushed into October.
As many of you know, the iPhone release day can be extremely hectic and confusing, particularly for those that haven't been through the process before. Our goal is to make Friday's iPhone 6 and iPhone 6 Plus release as painless as possible for those of you who are looking to buy the iPhone and those of you that haven't already bought the iPhone.
Here, we take a look at everything consumers in the United States can expect now from the iPhone 6 and iPhone 6 release date, a release date that is now less than 24 hours away.
Painless iPhone 6 Plus Release Date
Do not expect tomorrow's iPhone 6 Plus release date to be pretty. We already know that the iPhone 6 Plus is, by far, the more popular iPhone 6. Stock sold out quickly after pre-orders started and it's clear that it's going to be this year's gold iPhone 5s.
We have a feeling that tomorrow could be a lot worse than some people expect. BGR is saying that there's virtually no chance at finding an iPhone 6 Plus tomorrow. Sources tell them that 16GB iPhone 6 Plus stock is virtually non-existent and inventory is extremely tight for most locations. That includes Apple Stores as well though as we've pointed out, Apple Stores typically have the most stock.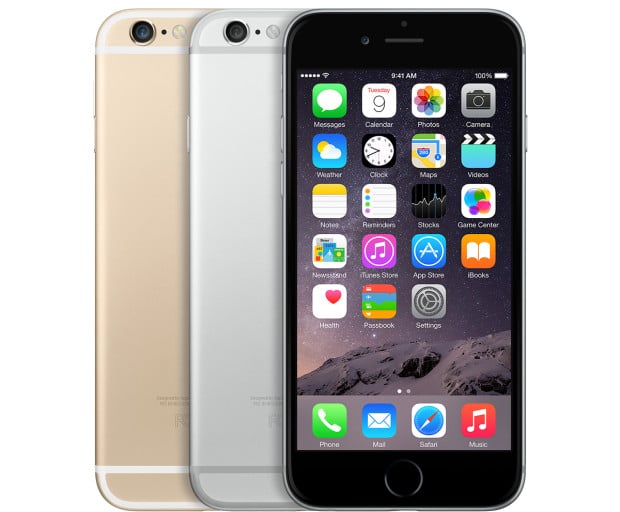 Gotta Be Mobile has heard similar rumblings. Sources tell us that stock is tight at carrier locations in particular and some stores will apparently have one to two iPhone 6 Plus 128GB models on hand. So with 16GB stock looking tight and stock for other models looking the same, tomorrow could be a very bad day for those that didn't plan ahead.
If you can, try and put in an order for an in-store pick up. The chances of you showing up to a store tomorrow, especially if you're late, and walking out with an iPhone 6 Plus appear to be a lot slimmer than we previously thought.
Walk-ins = Slim Pickings
If you haven't put in a pre-order, there's a very good chance that you're going to walk away tomorrow empty-handed or with a model that you didn't anticipate buying. Again, iPhone 6 Plus stock is said to be extremely low. And while the iPhone 6 isn't going to be as popular, don't expect all models to sit on shelves all day long.
Those of you that show up late in the day are likely going to be left with the scraps. Whatever those might be. Carrier stores and retailers probably won't even have scraps at the end of the day. Stock there is typically extremely uneven and we should see many locations sell out before the day is over. We recommend calling ahead if you're going to be extremely late to the party.
Smooth iPhone 6 Release on Sept. 26th
Do not expect these iPhone 6 Plus shortages to pass over the regional carriers that are set to offer the iPhone 6 and iPhone 6 Plus starting on September 26th.
Alaska Communications, Appalachian Wireless, Bluegrass Cellular, Cellcom, Nex-Tech Wireless, Silver State Communications, Strata, and Syringa Wireless will all sell the iPhone 6 starting September 26th. It looks like Syringa Wireless is taking pre-orders for the iPhone 6 though consumers looking to buy on these other carriers will want to call ahead of September 26th.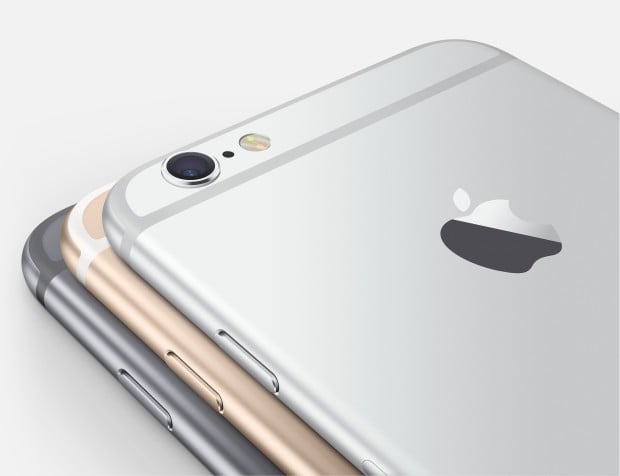 These carriers are not going to be Apple's priority. They probably have an allotment of devices and once that allotment is gone, they'll be sold out. We would not be surprised if some of these carriers sold out within the first few hours or, at the very least, only had a few iPhone 6 Plus models to sell on day one. If you're planning to go with one of these carriers, plan ahead.
iPhone 6 Shipping Times to Improve in Days
We don't expect it to take all year for Apple to improve shipping times for the iPhone 6 and the iPhone 6 Plus. Typically, iPhone shipping times start to ease a few weeks after the initial wave goes out. Last year, iPhone 5s shipping times dramatically improved in November as Apple ramped up its supply lines to meet demand. We would not be surprised if something similar happened with both the iPhone 6 and iPhone 6 Plus with the iPhone 6 improving first.
November is a key month for Apple because of Black Friday. Black Friday is one of the busiest and most high-profile shopping days of the year and it's the start to the holiday shopping season. The company will want to get both of these devices back in stock with reasonable shipping times before customers start heading out to local malls and popular shopping strips.
Look for both the iPhone 6 and iPhone 6 Plus to become more widely available once November rolls around and once Apple is able to kick things into gear.
T-Mobile iPhone 6 That's Easy to Find
If you're looking for at T-Mobile iPhone 6 or T-Mobile iPhone 6 Plus, you're going to need to hone your focus in on carrier locations and Apple. T-Mobile smartphones are always more difficult to find. Retailers like Best Buy and RadioShack simply don't offer them. And they're not going to be offering them this time around either.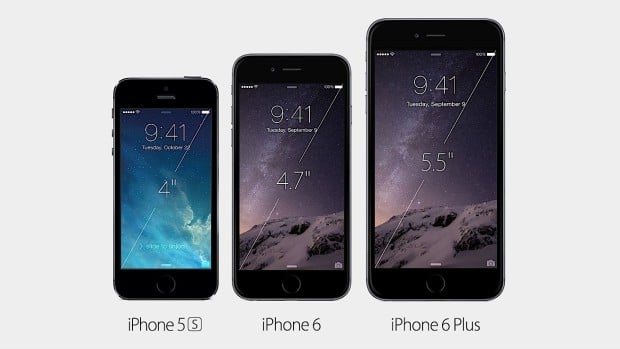 So, if the UnCarrier is looking like your destination of choice, you'll want to research ahead of time before heading out tomorrow to find an iPhone 6 Plus or iPhone 6.
A Reason to Buy Off-Contract at Best Buy
Best Buy, for whatever reason, is charging $50 more for its off-contract selection of iPhone 6 and iPhone 6 Plus models. Unless you want to spend $50 more tomorrow or in the future, avoid buying your iPhone 6 Plus or iPhone 6 at Best Buy.
Zero iPhone 6 Problems
If you're buying an iPhone 6 or iPhone 6 Plus tomorrow, or if you have an iPhone pre-order coming in the mail, there's a chance that you're going to run into day one problems.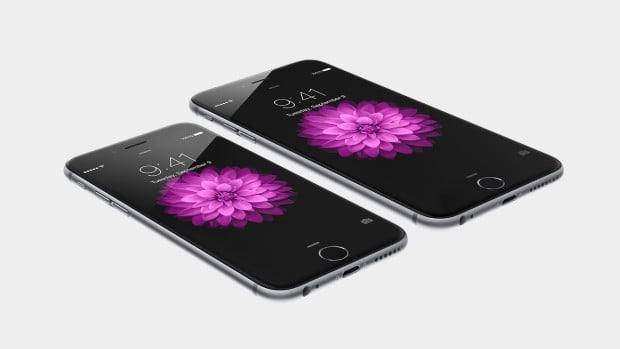 We've outlined a series of iOS 8 problems affecting owners of older iPhones and iPads. It's clear, at least to us, that iOS 8 has some kinks that Apple needs to work out. We would not be surprised if the version of iOS 8 on the iPhone 6 and iPhone 6 Plus had some problems of its own. We should see great performance given the hardware that's inside these things but we could see some minor bugs and hiccups plague users on day one.
We also wouldn't be surprised if users ran into some syncing and activation issues in the minutes after obtaining an iPhone 6. Point is, be prepared. Make backups, research how to properly sync, and you should minimize the amount of day one issues.
Everything to Go As Planned
Do not expect everything to go as planned tomorrow. Have a backup plan in case the model you want is sold out. Give yourself some extra time if you're going to be lining up with the walk-ins or with those who pre-ordered. Apple and delivery companies will try to ensure a smooth U.S. iPhone 6 release date but there's always a chance that something could go wrong with an order. Again, the more prepared you are, the better.