iPhone 6 Release Date (U.S.): What to Expect
Today, Apple confirmed that it will be hosting an event on September 9th, the same date that's rumored to be the iPhone 6 launch date. With a launch date now in sight, we want to make some more predictions about the upcoming iPhone 6 release date, this time with a focus on the release date inside the United States.
For more than eight months, we've heard iPhone 6 rumors point to the iPhone 6 specs, iPhone 6 launch date and the all important iPhone 6 release date. Rumors that were once vague and mere blips on the radar have been firming up ahead and are now fresh on the minds of smartphone owners inside the United States. This past week has helped.
In the past week, we've seen iPhone 6 rumors fly around detailing everything from prospective features to its probable launch date. And while we're going to have to wait to find out all of the key iPhone 6 details, we're not going to have to wait long.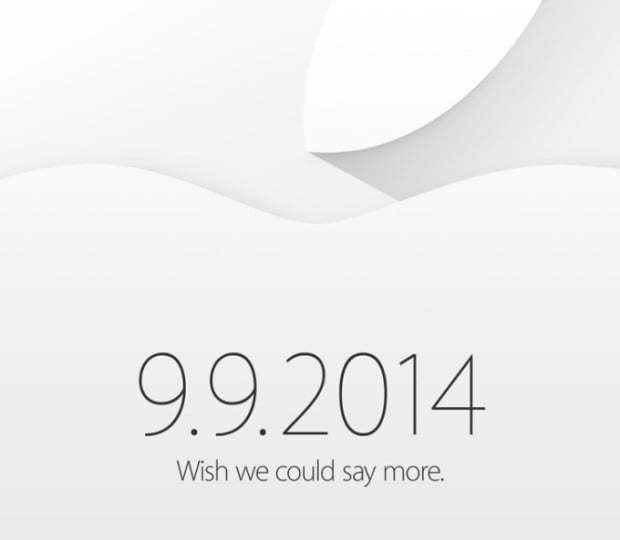 Today, Apple confirmed a press event for September 9th at the Flint Center for the Performing Arts at De Anza College in Cupertino, the city that serves as Apple's home base. The company did not say what it will be announcing at the event but iPhone 6 launch date rumors pegged September 9th as its arrival date. Rumors also point to the arrival of a new wearable, perhaps the iWatch that we've heard about for quite awhile.
What this means is that on September 9th, we expect to hear all about the iPhone 6. Tim Cook and company will likely take the stage and run down all of the key components including the larger displays, the new A8 processor, the new camera with image stabilization technology, and the redesign that's been leaked many times over.
We also expect to hear about the iPhone 6 release date, or, the date on which antsy smartphone shoppers will be able to pick up the iPhone 6 for the first time. We've heard quite about about the iPhone 6 release and today, we want to offer up some expectations in an effort to help guide consumers in the United State thinking about buying the new iPhone.
These expectations are based on iPhone 6 release date rumors, Apple's history, gut feelings, and years of covering Apple products. Here's what we expect from the iPhone 6 U.S. release date.
iPhone 6 U.S. Release Date Confirmed Sept. 9th
When Apple takes the stage at these launch events, it typically doesn't hold back. And why should it? These events are geared towards generating press and sales. By announcing all of the pertinent details on stage, Apple ensures that gets good press and potentially, great sales. It's a formula that the company has stuck with for years.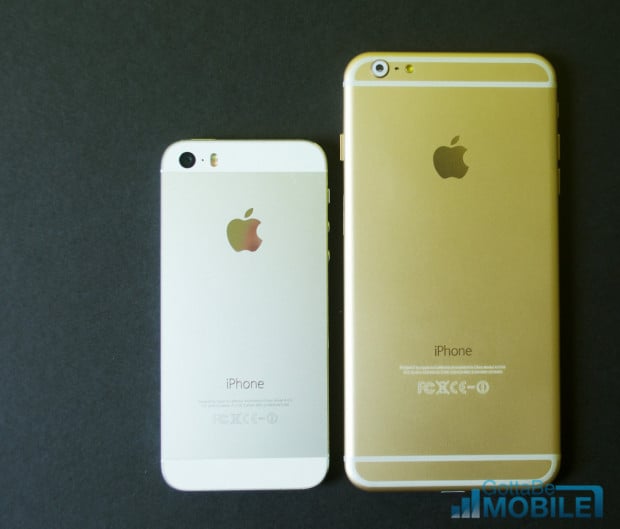 Apple is well known for announcing specific iPhone release dates on stage during press events and that's exactly what we expect it to do on September 9th. Expect Tim Cook and company to announce the specific iPhone 6 U.S. release date on September 9th. This is an American company and the United States is a key battleground for the iPhone and Apple's various other products. No way it leaves the U.S. out.
All the more reason to tune into a live stream if the company does, in fact, host one on event day. It hasn't confirmed a live stream but there's a chance that we'll heard about one ahead of time.
U.S. Release Among the First
We mentioned that the the United States is a key battleground for Apple and the iPhone. So are places like China, the United Kingdom, and Japan. And that's at least partially why we saw Apple push the iPhone 5s live for those countries, and others, before any others. Last year, Apple released the iPhone 5s on September 20th for the following countries:
United States
United Kingdom
Canada
China
France
Germany
Australia
Japan
Hong Kong
Singapore
Here's how the iPhone 5 release played out on September 21st, 2012:
United States
United Kingdom
Canada
France
Germany
Australia
Japan
Hong Kong
Singapore
The point is this. The United States is always at the tip of the spear in terms of the iPhone release date. And we expect nothing less from the U.S. iPhone 6 release date in 2014. Bank on it being among the first.
iPhone 6 U.S. Release Date Around September 19th
Apple's history and iPhone 6 release date rumors point to an arrival inside of the usual iPhone release window. Historically, the company has released its iPhone about two weeks after the announcement date. The company has also favored the third Friday in September the last two years. That doesn't confirm September 19th as the iPhone 6 release date in the U.S. but it does make it extremely likely.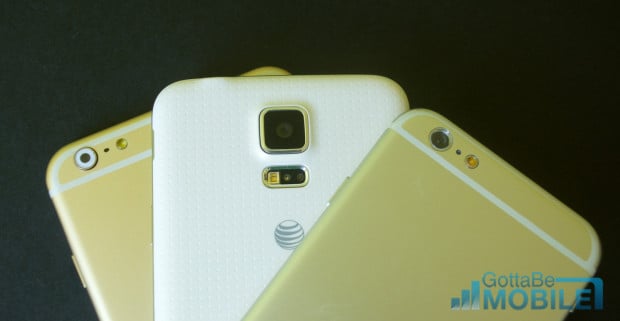 Rumors right now, put the 4.7-inch iPhone 6 release date in September with the 5.5-inch model rumored to have a release date in October ahead of the holidays. We're still not sold on the staggered release date for the U.S. but we're confident that we'll see at least one iPhone 6 release date emerge in September ahead of the end of Apple's fiscal year on September 27th.
iPhone 6 Pre-Orders
We still haven't heard anything about iPhone 6 pre-orders for the U.S. market and we probably won't know anything until Apple announces the phone, or phones, on September 9th. That said, we do expect there to be some kind of iPhone 6 pre-sale available to prospective buyers, even if Apple itself doesn't take early orders.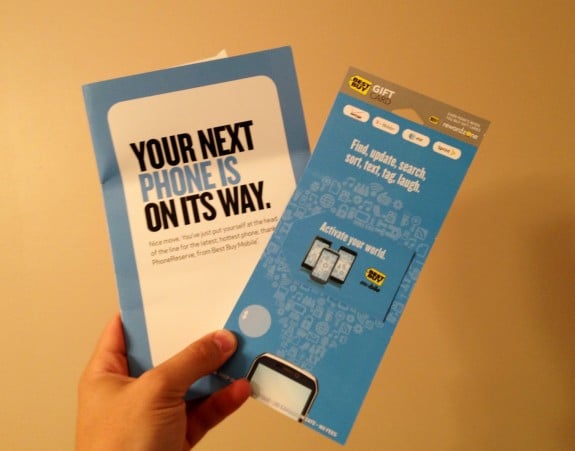 If Apple doesn't offer an official iPhone 6 pre-order, we expect at least some U.S. retailers to start taking reservations ahead of the iPhone 6 release date. In the past, we've seen retailers like Best Buy, RadioShack and Target offer reservations. For instance last year, Target retail stores allowed consumers to reserve an iPhone 5s with a $25 Target gift card purchase. This got your name in for an iPhone 5s model of your choosing, but it did not guarantee an iPhone 5s.
The iPhone 6 is facing stiff opposition this year from devices like the LG G3, Samsung Galaxy Note 4, and others and we would not be surprised if Apple offered consumers a way to buy early. If not, expect select retailers to offer a less reliable way to get an iPhone 6.
iPhone 5s Deals & More
If the iPhone 5s stays on board at Apple, expect it to drop down to at least $99. We also expect the iPhone 6's arrival to be the catalyst for other iPhone 5s deals in the United States. Walmart is already offering nice deals on the iPhone 5s and iPhone 5c though we expect other retailers and perhaps carriers to follow suit after the arrival of the new iPhone.
We also expect U.S. retailers to offer deals on top of the line Android smartphones. Devices like the HTC One M8 and Galaxy S5 have been out for several months now and retailers will likely offer some incentives to those that pick up the aging flagships. If the iPhone 6 is the monster that it's expected to be, they're going to need all of the help they can get.
This of course is why we recommend holding out for the iPhone 6 release date if you live in the U.S. or anywhere really. New iPhones typically dictate the market and we should see current flagships drop to stay competitive.
iPhone 6 Carrier Breakdown
We expect the iPhone 6 to come to all five major U.S. carriers. That includes AT&T, Sprint, T-Mobile, U.S. Cellular, and Verizon. Here is how we expect those releases to turn out.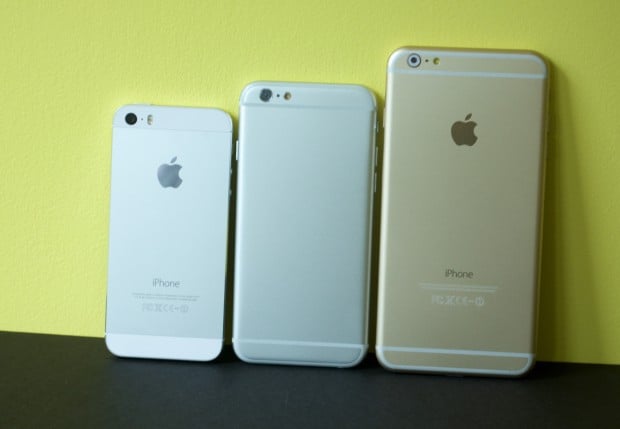 AT&T iPhone 6
We expect AT&T to be among the first U.S. carriers to get the iPhone 6. Expect AT&T to feature some type of iPhone 6 sign up page after the initial announcement.
Consumers in the United States should also expect AT&T stores to open early to accommodate the crowds that form outside every single year during the iPhone craze. Finally, look for the AT&T iPhone 5s to be sold through Apple, AT&T stores and through tons of different retailers including Best Buy and RadioShack.
AT&T's iPhones are typically among the first to sell out so those thinking about buying will want to be prepared.
Sprint
We expect similar from Sprint. It should get it on day one, it should feature some sort of splash page that allows prospective customers to input their information to stay up to date on pre-orders and the release date, we should see its retail stores open early, and we expect the Sprint model to see the same type of availability as the AT&T iPhone 6.
Look for Sprint to push its new unlimited data plans. The carrier recently killed off its "Framily" program but it added more data in an attempt to compete with the likes of T-Mobile. Sprint is still the only major carrier that offers true, pure unlimited data and we expect it to be aggressive as the company tries to gain ground on the competition.
T-Mobile
The T-Mobile iPhone 6 will almost certainly arrive on the first day of availability. T-Mobile has been extremely aggressive throughout 2014 so there's no reason to think that it will be slowing down. T-Mobile's CEO John Legere recently said that the company has a huge opportunity to attract new customers with the new iPhone 6 and we expect that it will go all out during Apple's release.
We should see the carrier offer a sign up page, it always does, and we would not be surprised if the carrier offered some kind of incentive. Be it a price cut for those that order early or something else. We also expect it to open its doors early to help with the iPhone rush.
We're expecting the T-Mobile iPhone 6 to be a little harder to find. Retailers like RadioShack and Best Buy probably won't stock the T-Mobile iPhone 6 which, won't be a big deal to some, but will be a big deal to those that may not have an Apple or T-Mobile store nearby. That's not set in stone but it's something that we think will probably end up happening so come prepared.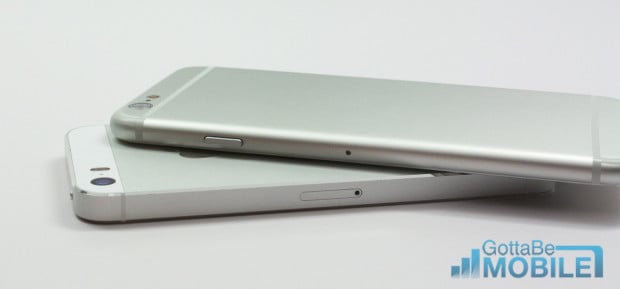 U.S. Cellular
U.S. Cellular, the nation's fifth largest carrier, just started carrying the iPhone last year. Unlike the other carriers, it was weeks behind and it did not get the iPhone 5s out until November.
With a year under its belt, we expect much better timing this time around. In fact, we expect a U.S. Cellular iPhone 6 release in and around the initial release date. It's not as big as AT&T or Verizon but it's certainly a key player.
If U.S. Cellular does stock the iPhone 6 on release day, look for it to open its doors early as well. That will be important because U.S. Cellular devices are only found in select stores in select regions around the United States. They're harder to find than T-Mobile smartphones.
Verizon iPhone 6
The Verizon iPhone 6 figures to be one of the more popular models. Thus, we expect its release date to land on the initial release date per usual. We should see the Verizon iPhone 6 release mirror AT&T's. Sign up page, stores open early, and availability at a number of retailers. And like the AT&T model, we expect the Verizon iPhone 6 to sell out quickly. Quicker than most.
Other Carriers
We're expecting an iPhone 6 release date on a number of other U.S. carriers as well, Cricket, C Spire, Bluegrass Wireless to name a few, but we expect those carriers to remain mum when the iPhone 6 release date rolls around.
Big carriers typically take the first iPhone 6 release date with other carriers releasing in the days and weeks after the initial release date. Details typically come shortly before the release and thus, we probably won't see the same type of craziness from these smaller U.S. carriers.
We wouldn't be surprised if we saw a few release in September and a few others release in October and November closer to the holidays and after Apple's managed to gets its supply under control.

As an Amazon Associate I earn from qualifying purchases.