iPhone 6 Release Date Windows Narrow
Apple iPhone 6 rumors continue to point to two new iPhones and iPhone 6 release date rumors continue to point to a release in the fall.
As we move deeper into 2014, we're starting to hear quite a bit about Apple's plans for 2014. Next week, the company is expected to show off both OS X 10.10 and iOS 8 and rumors suggest that it could announce new iMacs or perhaps, the long awaited MacBook Air with Retina Display. Rumors also point to new iPads, an iWatch, and of course, a brand new iPhone 6.
iPhone 6 rumors have been rampant and lately, we've started to hear more and more about the device's upcoming release. iPhone 6 release date rumors have, for months, been centered on the fall and in recent weeks, we've started to see this time frame start to firm up as new reports and leaks emerge.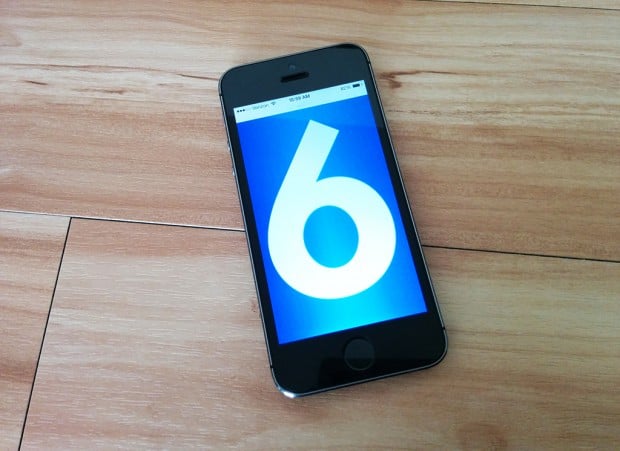 A new report from Digitimes, a publication that is known for sourcing information from Asia's massive supply chain, suggests that Apple is indeed working on two new iPhone models and that production of these two iPhone models will begin in July and August, details that point to an iPhone 6 release date this fall.
The 4- and 4.7-inch iPhones will be the main sales force of Apple for 2014. Foxconn's plants in Zhengzhou, China are expected to start supplying the 4.7-inch model in July and start manufacturing the 5.5-inch one in August.
The site claims that Foxconn, Apple's well known Chinese manufacturing partner, will manufacture both the rumored 4.7-inch iPhone 6 and the rumored 5.5-inch iPhone 6. It claims that Pegatron will take 30% of Apple's 4.7-inch iPhone 6 orders while Wistron will manufacturer the 4-inch iPhone. This alludes to Apple keeping a 4-inch iPhone around though it's not clear which model it might be.
Digitimes' track record is spotty but the publication has offered accurate information in the past. The information here also lines up with just about everything we've heard about the iPhone 6 release.
Recent iPhone 6 rumors all point to an arrival in the fall, rather than the summer. WWDC 2014 is expected to be the launch pad for OS X and iOS 8 rather than the iPhone. All of the latest iPhone 6 rumors point to an arrival sometime this fall, perhaps after Apple and its developer partners are done prodding the iOS 8 beta.
Yesterday, we learned that German carrier Deutsche Telekom started telling customers to prepare for an iPhone 6 release date in September and more specifically, an iPhone 6 release date on September 19th. While the date is likely based on guesswork, it does make a lot of sense.
iPhone 6 rumors have virtually all pointed to a September release date and September 19th is the third Friday of the month. Apple typically releases iPhones on Friday.
While sources agree on a new iPhone release this fall, but they don't agree on all of the details. EMSOne, Reuters, Ming-Chi Kuo, Steve Milunovich from UBS, and a report from The Commercial Times all point to a delayed release for the larger 5.5-inch iPhone 6. The Commercial Times suggests that the 5.5-inch iPhone 6 could have been pushed into 2015 while the others point to a release later in the year.
Ming-Chi Kuo, a respected analyst from KGI Securities and the man who accurately predicted many of the iPhone 5s' features before its launch, claims that the larger 5.5-inch iPhone 6 model will be out in time for the holidays.
Both devices are expected to feature a number of upgrades from the iPhone 6 and in a recent report, Kuo outlined his thoughts on what the iPhone 6 will offer later this year.
iPhone 6 Screen Size and Resolution – 4.7- inch (1334 x 750) 5.5-inch (1920 x 1080).
iPhone 6 Release Dates – 4.7-inch in September, 5.5-inch in Holiday season.
iPhone 6 Design – Power button on right, narrower bezels, larger iPhone 6 as two-hands needed.
iPhone 6 Camera – No major Megapixel bump, but added image stability.
iPhone 6 Specs – A8, 1GB RAM, Touch ID, 6.5mm to 7mm thickness, NFC.
It's still not clear how Apple will price the iPhone 6 though a recent report from Chinese firm Nomura Securities, courtesy of G4Games, suggests that Apple could attach a $100 premium to the larger 5.5-inch iPhone 6. If true, it would mirror Samsung's price points. The company's Galaxy S5 starts at $199.99 while the larger Galaxy Note 2 costs $299.99 on-contract.

This article may contain affiliate links. Click here for more details.