iPhone 6 Release Pegged for November or Later
While iPhone 6 release date rumors continue to point to the fall but they have yet to firm up completely thanks to rumors regarding a larger 5.5-inch iPhone 6.
Apple isn't ready to talk about the new iPhone or the new iPhone release date just yet but that hasn't stopped a flood of iPhone 6 release date rumors from emerging ahead of time. For months, we've heard about Apple's supposed plans for the iPhone 6, plans that are said to include a very familiar launch window.
For the past three years, Apple has launched the iPhone in the fall instead of the summer. The iPhone 4s emerged in October while the iPhone 5 and the iPhone 5s both launched in September. And while iPhone 6 rumors suggest more of the same, they haven't all agreed.
iPhone 6 rumors predominantly point to an arrival in the fall and more specifically, in September. In fact, a German carrier recently started telling  customers that it believes that the iPhone 6 release date will take place on September 19th. September 19th is a Friday and the past two iPhones were released on the third Friday of September.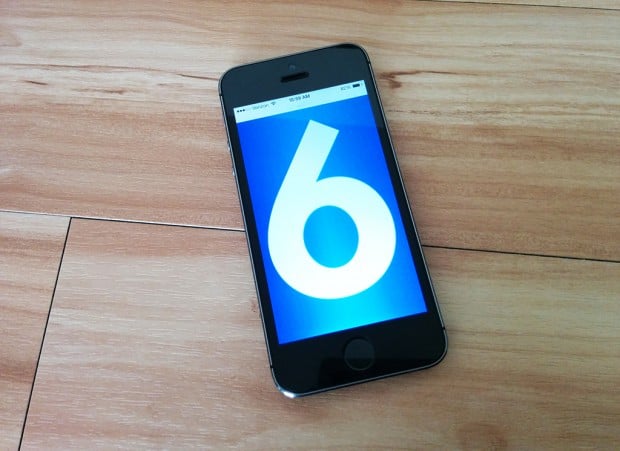 Deutche Telekom isn't the only one pointing to an iPhone 6 release date sometime in September. There are plenty of other reports that hint at a September release:
iPhone 6 rumors though point to the arrival of two new iPhone models, a 4.7-inch and a 5.5-inch iPhone 6 and we still haven't seen release date rumors firm up for both devices.
EMSOne, Reuters, Ming-Chi Kuo, Steve Milunovich from UBS, and The Commercial Times all point to a delayed release for the larger 5.5-inch iPhone 6. The Commercial Times suggests that the 5.5-inch iPhone 6 could have been pushed into 2015 while the others point to a release later this year. Kuo, a respected analyst from KGI Securities and the man who accurately predicted many of the iPhone 5s' features before its launch, claims that the larger 5.5-inch iPhone 6 model will be out in time for the holidays though he doesn't offer any specifics.
Jefferies analyst Peter Misek, in a new research note shared by MacRumors, gets a little more specific than Kuo. According to Misek, the larger 5.5-inch iPhone 6 will not arrive before November and that November is the earliest we might see a 5.5-inch model hit shelves. Misek, like many analysts, has been wrong in the past. However, he was one of the first to point to a large screen 4.8-inch iPhone 6 for 2014 so his claims cannot simply be dismissed.
Apple isn't expected to showcase the iPhone 6 at WWDC, iOS 8 and OS X 10.10, will likely be the stars of the show, which means that we should continue to hear about the iPhone 6 and its upcoming release.
Already, we've heard quite a bit about the device itself. iPhone 6 feature rumors have been rampant though the most detailed report comes from Ming-Chi Kuo. According to Kuo, the iPhone 6 will come with a number of upgrades including:
iPhone 6 Screen Size and Resolution – 4.7- inch (1334 x 750) 5.5-inch (1920 x 1080).
iPhone 6 Release Dates – 4.7-inch in September, 5.5-inch in Holiday season.
iPhone 6 Design – Power button on right, narrower bezels, larger iPhone 6 as two-hands needed.
iPhone 6 Camera – No major Megapixel bump, but added image stability.
iPhone 6 Specs – A8, 1GB RAM, Touch ID, 6.5mm to 7mm thickness, NFC.
Kuo's analysis matches up with many of the iPhone 6 rumors that we've seen emerge in recent weeks and his information helps to paint an early picture of Apple's next iPhone.