iPhone 6 Release: 5 Smart Reasons to Wait
With an iPhone 6 launch date all but confirmed for September 9th and an iPhone 6 release date rumored for September, many of you are starting to gear up for the arrival of Apple's new iPhone release. For those that are still unsure, here are some good reasons to at least consider waiting for the iPhone 6's arrival in September.
Every year, Apple releases a new iPhone. Two years ago, it was the revamped iPhone 5, a device that emerged with a new design, 4G LTE data, the new Lightning dock standard, a new camera, new processor, and more. Last year, the company released two new iPhones in the iPhone 5s and iPhone 5c, devices that took to the high-end and the mid-range to challenge Android. This year should be no different.
iPhone 6 rumors have been swirling for many months now with rumors pointing to its launch date, iPhone 6 specs and even, the iPhone 6 release date. As we've gotten closer to the company's usual iPhone launch window in the fall, the frequency of those rumors has increased and iPhone 6 rumors have started to paint a vivid picture depicting Apple's plans.
Interest in the iPhone 6 has begun to pick up thanks to rumors and thanks to the presumed iPhone 6 launch date that Apple confirmed earlier today. We're now starting to get iPhone 6 questions from average consumers, people that don't keep a close eye on the smartphone world. One of the more common questions we've been getting is:
"Should I wait for the iPhone 6?"
It's not an easy question to answer because everyone's situation is a little bit different. Some people are dealing with a broken phone, others just might have just come across some extra cash, and some people are simply impatient.
What we can do is help point you in the right direction and that's exactly what we aim to do here. Here, we take a look at five reasons why you should wait for the upcoming iPhone 6 release.
iPhone 6 Launch Date Confirmed
If you are in the hunt for a brand new smartphone, you would be wise to take a wait and see approach. That's because September is going to play host to at least four big smartphone launches including the iPhone 6's. The iPhone 6 launch date, which was rumored for September 9th, has now been confirmed which means that you only have a few days to wait.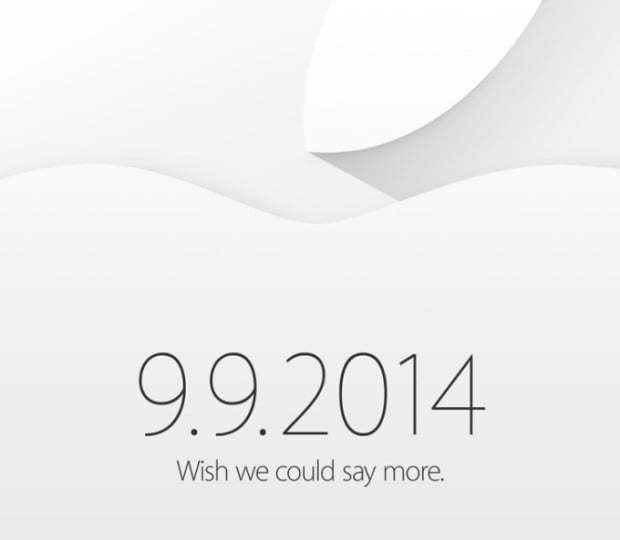 This is important because again, the iPhone is a device that only comes out once a year. Typically, when people ask us about waiting for a new smartphone, it's several months away and that makes a wait a much harder thing to recommend. With an iPhone 6 due out in just a few short weeks, you'd be smart to sit on your upgrade and your wallet and wait to see what Apple has up its sleeve.
iPhone 6
If an imminent iPhone 6 release isn't enough to convince you to wait, consider what we've heard about the iPhone 6 and what we know about Apple.
Every two years, Apple revamps its iPhone. The iPhone 5 is an example, so is the iPhone 4. The company takes huge leaps every two years and that's what iPhone 6 rumors currently point to.
The iPhone 6 is expected to feature some significant upgrades including 4.7-inch and 5.5-inch high-resolution displays that will be better for gaming, surfing the web, watching movies and TV shows, getting work done, and more. And, as we've pointed out, the jump from 4-inches to 4.7-inches may not be that big of a deal because Apple could slim down the bezels and make design tweaks to keep the overall size manageable.
One of the things iPhone owners love is the ability to use it with one hand and we're expecting an iPhone 6 that's easy to use with just one hand.
The iPhone 6 is also expected to feature a number of other big time changes including a new camera sensor with image stabilization, a new design that features a thin frame and a lot more metal, a new A8 processor that could lead to improved battery life, iOS 8, Touch ID, and NFC. The iPhone 6 looks like a huge step up from the iPhone 5s and that alone should be enough to convince you to pause on your next smartphone purchase.
Top Phones Aren't Going Anywhere
If it's not, consider this. Every top smartphone that you see on shelves right now, the LG G3, the Galaxy S5, the iPhone 5s. None of those phones are going anywhere anytime soon. So there's no reason to panic, no reason to rush into a decision. That's the absolute worst thing you can do with a smartphone purchase, a purchase that will ultimately cost you thousands of dollars when it's all said and done.
The iPhone 6 should match up well with all of these devices and consumers would be wise to physically compare the two when the iPhone 6 release does arrive later this year. Even if you're not a huge fan of iOS, the iPhone 6 should be a significant release and thus, it will be worth comparing to the top Androids and Windows Phones on the market.
Moto X+1 & Galaxy Note 4 Releases
If you wait, you'll also open yourself up to three other big name Android smartphones that are almost certainly going to be released in and around September in an effort to compete with the iPhone 6.
On September 3rd, Samsung will announce the all new Galaxy Note 4, a big screen smartphone that should match up nicely with the iPhone 6 and its high-powered specs.
Then, on September 4th, Motorola will announce sequels to the Moto X and Moto G in the Moto X+1 and Moto G2. The Moto X and Moto G were two top Android smartphones from last year and their sequels look like outstanding successors.
If you have your eye on these devices, and we don't blame you if you do, wait for the iPhone 6. You'll want to compare them, physically, before buying. Software is a very personal feature and you'll want to see how iOS 8 on the iPhone 6 compares to the Galaxy Note 4's TouchWiz and the Moto software on the Moto X+1 and Moto G2.
iPhone 6 Should Drive Deals
If you aren't sure about the iPhone 6 and don't care too much for the Galaxy Note 4 or Motorola's new flagships, that's no problem. The arrival of those devices should drive the prices of current flagship models down. In fact, they already have.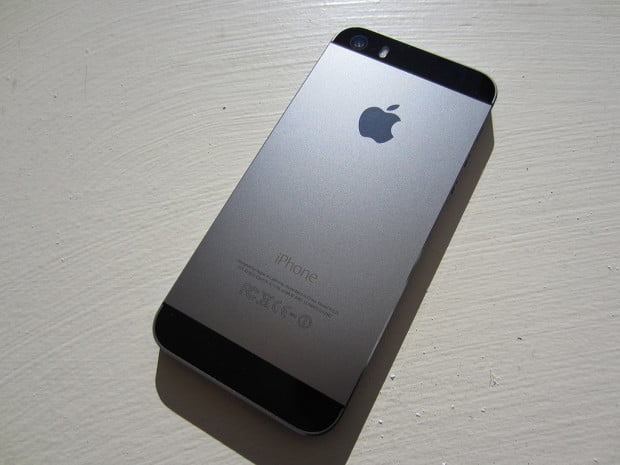 We've seen deals on the iPhone 5s, Galaxy Note 3, and Moto X in the build up to September. We've also seen deals emerge on other top smartphones like the LG G3, Samsung Galaxy S5, and others. Once the iPhone 6 release date arrives, we should see those prices drop even further as retailers position these devices to compete.
Recap
So let's run this down. Here are the five reasons why you should consider waiting for the Galaxy Note 4 to arrive:
The iPhone 6 launch date is less than two weeks away. That's confirmed.
Apple's iPhone only comes around once a year and the iPhone 6 looks like a fantastic addition to the iPhone family.
The current crop of smartphones isn't going anywhere. There's no need to make a hasty decision.
In fact, the current crop of smartphones should be cheaper come September when we see a flurry of smartphone release dates.
And finally, just by waiting, you give yourself three other potential options including the Galaxy Note 4, Moto G2, and the Moto X+1.

This article may contain affiliate links. Click here for more details.