iPhone 6 Release (U.S.): What Not to Expect
With an iPhone 6 launch date all but confirmed for September 9th in Cupertino, eyes are focused in on the highly anticipated iPhone 6 release date. With rumors flying around and anticipation soaring, we want to offer up some final, detailed expectations regarding the iPhone 6 release and more specifically, the U.S. iPhone 6 release date.
For more than eight months, we've been looking at the iPhone 6, Apple's rumored successor to last year's iPhone 5s. We've heard rumors about the iPhone 6 specs, iPhone 6 price, and the all important iPhone 6 release date that's rumored to be happening sometime during the month of September.
On September 9th, Apple will be taking the stage to announce brand new products and there, we should see the company confirm and squash many of these iPhone 6 rumors. Familiar iPhone 6  executives will likely take the stage and run down all of the key components including the improved design, the new display, the new processor, the new camera, iOS 8, and more. We're also expecting it to detail the iPhone 6 release date.
We expect to hear all about the iPhone 6 release date, or, the date on which antsy smartphone shoppers will be able to pick up the iPhone 6 for the first time. We've heard quite a bit about the iPhone 6 release though we still don't have a specific date for the U.S. or for regions around the world. The middle of September has been thrown around but that remains unconfirmed.
With the iPhone 6 release up in the air less than a week ahead of its launch event, we want to take a final look at what we expect from the iPhone 6 release and the release date itself in the United States. These expectations will help guide those of you who are thinking about buying Apple's iPhone 6 in the near future.
Major Carriers Missing
Let's just get this out of the way from the very beginning. You should not expect any major carriers to be missing on the initial iPhone 6 release date. AT&T, Sprint, T-Mobile and Verizon will almost certainly have the iPhone 6 available on the device's very first release day. The U.S. is a target market for Apple, and its rivals, and there's no way these carriers miss out.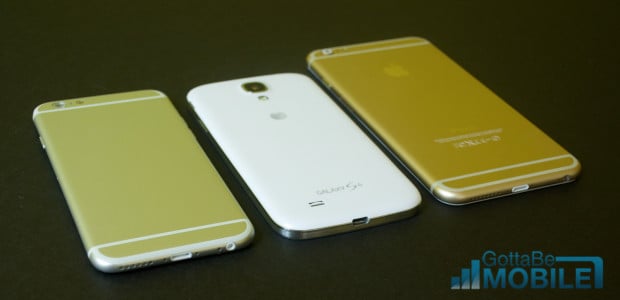 We're also expecting U.S. Cellular, a regional carrier but the nation's fifth largest, to have the iPhone 6 on sale close to the initial release day if it doesn't release on the same day as the big four. U.S. Cellular started selling the iPhone for the first time last year and given its size, it's an important carrier. Look for it to match AT&T, Sprint, T-Mobile, and Verizon. At the very least, don't expect it, or the others, to be missing from the iPhone 6 party.
The iPhone 6 release date is rumored for September (4.7-inch model) and October (5.5-inch model) and if that winds up being the case, we should see major carriers stock both of these devices on day.
Day One iPhone 6 Release Date for Small Carriers
We expect the iPhone 6 to arrive for smaller pre-paid and regional carriers like Cricket, C Spire, Bluegrass Wireless, and Straight Talk but we don't expect any of these carriers to have the iPhone 6 available on the first release date. We almost always see the bigger carriers get preferential treatment, perhaps due to supply and demand, and we're expecting the same this time around as well.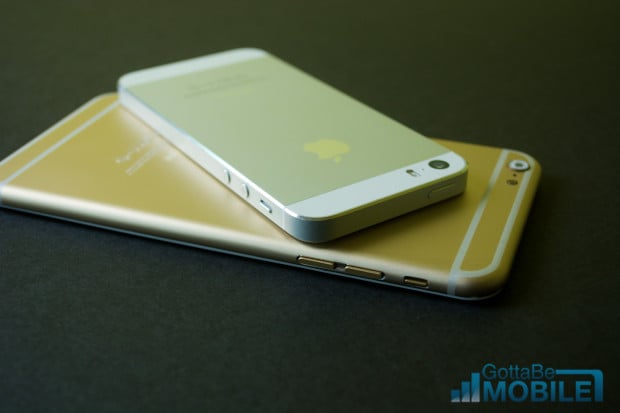 Apple's focus will almost certainly be on the biggest U.S. carriers and not the smaller carriers that litter the landscape. Again, we should see a widespread iPhone 6 release but we're betting that it mirrors the iPhone 5s and iPhone 5 releases from the past two years.
Huge Gap Between iPhone 6 Release Dates
Do not expect a huge gap between release dates though. While they didn't release the iPhone 5s on day one, Cricket and C Spire were both hot out of the gates with iPhone 5s release dates. Cricket released the iPhone 5s on October 25th, a few days after the initial release day while the C Spire Wireless released the iPhone 5s on October 1st.
We don't expect these carriers to experience too much of a delay this year, not with the iPhone 6 up against a number of top smartphones ahead of the holiday and Black Friday. The competition is fierce and we have a feeling that Apple recognizes that. Look for the iPhone 6 release to be widespread in the United States within a few weeks of the initial roll out.
Unlocked iPhone 6 on Release Day
Apple has a habit of releasing the unlocked version of its iPhone weeks after the initial release date and we can't help but to expect the company to follow its traditional release pattern here with the iPhone 6.
When Apple announced the iPhone 5, it did not tack on a release date to the factory unlocked iPhone 5. The factory unlocked iPhone 5 being the model that comes without a SIM card. Instead of a short wait, buyers had to wait until November 29th before the company's unlocked iPhone 5 went on sale through the Apple Store.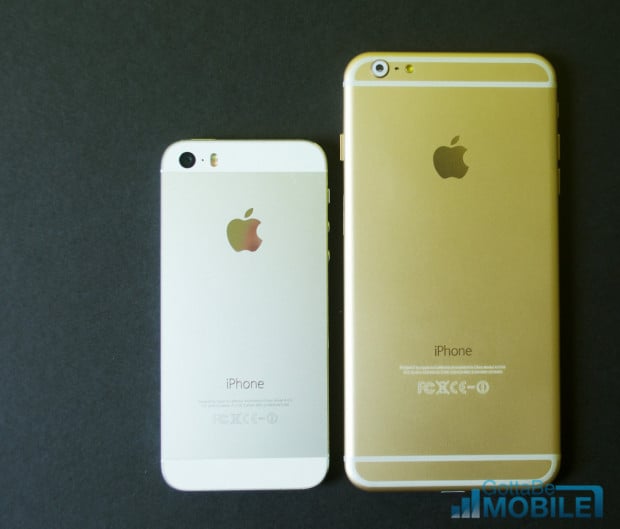 Last year, Apple did a little better. Instead of waiting until November 29th, the company released the factory unlocked version of the iPhone 5s on November 22nd.
This year, it's hard to say when the factory unlocked model will arrive on the Apple Store but based on Apple's history, there's reason not to expect the unlocked iPhone 6 to land on day one. It may not take as long as it did in the past two years but we would not be shocked if consumers were made to wait a few weeks while Apple gets its supply chain together.
Exclusive iPhone 6 Colors
Do not expect there to be any exclusive iPhone 6 colors. If the iPhone 6 comes in gray, silver and gold, expect all U.S. carriers and retailers to receive those three colors. Apple is not Samsung and it does not give color exclusives to carriers or retailers. Do not expect anything different from the iPhone 6. Apple loves to please all of its customers, not just select ones.
All iPhone 6 Options at Retailers
Many U.S. consumers will be heading down to a physical retail location either on release day or sometime after it to pick up an iPhone 6. And while retailers should have some stock available, don't expect them to have everything.
Most retailers will likely carry the iPhone 6 for major carriers like AT&T, Sprint and Verizon but we could see retailers opt not to carry the T-Mobile iPhone 6 and the U.S. Cellular 6. U.S. Cellular is a regional carrier and its devices are typically not available outside of its major coverage areas and T-Mobile phones are typically limited to T-Mobile stores and Apple. For instance, retailers like RadioShack and Best Buy don't have the T-Mobile iPhone 5s on sale.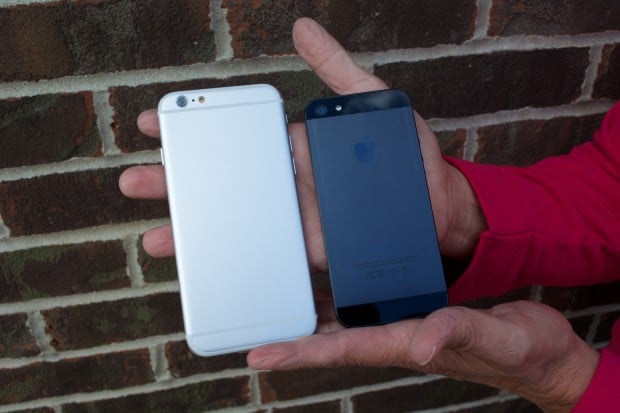 In addition, don't expect stock to be even at U.S. retailers. If you're not planning to head to an Apple Store, you'll likely run into uneven stock whether it's a certain storage size or a certain color.
Last year, it was the gold iPhone 5s that sold out quick. In the past two years, the base model (16GB) has been hard to find outside of Apple Stores. We're not sure what will be the most popular version iPhone 6 (our guess is the gold base model) but if you don't order the second it goes on sale, don't expect to get the iPhone 6 you want.
Lines Everywhere
Don't expect there to be lines everywhere. Yes, there will be lines at Apple Stores and corporate stores of carriers on the iPhone 6 release date (those are the places they typically show on television), but there won't be lines everywhere.
In the past, we've been able to walk into malls, even malls with Apple Stores, and find a carrier kiosk selling iPhone models without a line. We did this very thing in 2012 with the iPhone 5 release. While people were fighting in line at the Apple Store, we walked right up to a Verizon mall kiosk that did not have a huge line and we were able to get our iPhone 5 and get out of their quickly.
If you're aware of a smaller location in your area, take a look there first. You might be able to avoid lines on day one and walk away with the iPhone 6 that you want.
Lack of iPhone 6 Accessories
Don't expect a lack of accessories on the iPhone 6 release date in the United States. Those of you who are looking to accessorize the iPhone 6 with docks, cases or otherwise should find a host of options available upon the device's release.
We've already seen one company detail an iPhone 6 battery case and we've even taken a look at supposed iPhone 6 cases. Manufacturers are ready.

This article may contain affiliate links. Click here for more details.