iPhone 6 Reportedly Arriving Sep. 2014 with 5-Inch 1080p Display
The iPhone 5s was just released a little over a month ago, but that doesn't mean its successor can't get some attention as well. The iPhone 6 is already starting to get its own speculation, thanks to a few rumors that have been circulating recently. The latest one says yet again that the iPhone 6 will come with a 5-inch display with a 1920×1080 resolution, according to Japanese magazine Mac Fan (via Macotakara).
The Japanese translation is a little blotchy, but it's said that the display will be made by LG and will come with a pixel density of 440ppi. While it's been known that Apple toys around with a lot of different screen sizes for its devices in its R&D labs, Mac Fan says that the 5-inch display is what the company is going with for the iPhone 6.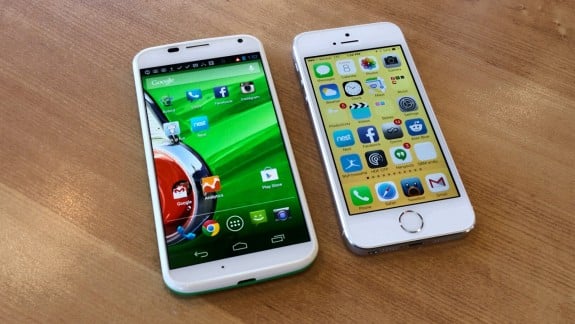 Futhermore, it's said that the iPhone 6 will launch in September of 2014, which makes sense for so many obvious reasons. This will put the iPhone 6 release exactly one year after the iPhone 5s's launch. As far as a specific release date, Apple likes to announce new products on Tuesdays and launch them on Fridays, so this means we could see an announcement on either September 9, 2014 or September 16, 2014, with the official launch of the phone either happening on the 19th or 26th of September.
It's been rumored for months that Apple would release a 5-inch 1080p display, but the company has yet to do that. Apple has been adamant about not growing the size of the iPhone screen so that the phone can fit snugly in even the tiniest of hands without a problem.
Again, it's no surprise that Apple might be testing and prototyping different-sized displays for the iPhone; we've heard rumors that the company has been testing 6-inch displays even, but seeing as how they're not budging on making a larger phone, we'd be surprised if they caved and released a 5-inch iPhone. Then again, we thought we'd never see a gold iPhone.

This article may contain affiliate links. Click here for more details.