iPhone 6 Review: 5 Things iPhone 5 Users Must Consider
After more than two years with the iPhone 5, I've replaced it with Apple's new 4.7-inch iPhone 6. I've spent the last week or so with Apple's new iPhone and today I want to offer a few more observations from my transition from the iPhone 5 to the iPhone 6.
Two years ago, after a number of years with the iPhone 3GS at my side, I bought the iPhone 5. The iPhone 5, Apple's flagship from 2012, introduced a number of new key features to the iPhone series. It was the first with a larger 4-inch display, the first with 4G LTE, and the first with a metal and glass design that included Apple's new Lightning standard. The iPhone 5 was the iPhone I had been waiting for and it's a device that I used on a daily basis up until this month.
Earlier this month, Apple announced two brand new iPhones in the iPhone 6 and the iPhone 6 Plus. Like the iPhone 5, they deliver some massive upgrades to the iPhone series including larger displays, a revamped design, new software features, improved processor, an improved camera, and more. Apple's already sold millions of iPhone 6 variants. I am one of those millions.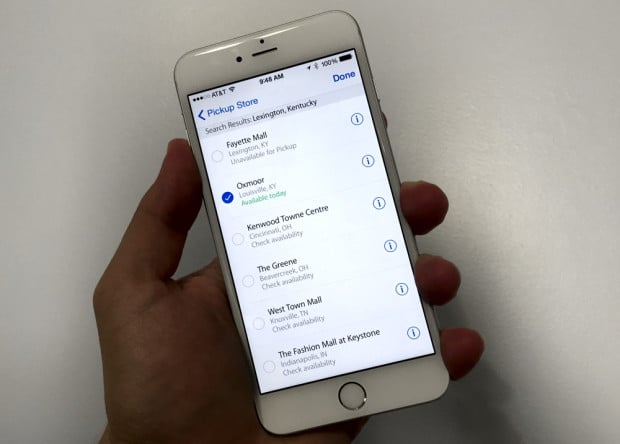 After two years with the iPhone 5, I felt that it was time to make a switch. iOS 8 is running fine on the iPhone 5 but there were some reasons why I made the move to the iPhone 6. (And not the iPhone 6 Plus.) I outlined those reasons in a piece ahead of the iPhone 6 release date.
Last week, I offered some initial first impressions regarding the 4.7-inch iPhone 6 that arrived on my doorstep earlier this month. In my initial impressions, I outlined many of the things I like, and dislike, about Apple's brand new smartphone. Today, I want to offer up some more impressions as I continue to transition from 4-inch iPhone to 4.7-inch iPhone.
I personally know a number of iPhone 5 users that are still on the fence about upgrading and my hope is that my impressions steer you in one direction or the other. Here's another part of an ongoing iPhone 6 review from an iPhone 5 user.
iPhone 6 Battery Life
My iPhone 5 battery life held up after installing iOS 7 and iOS 7.1. And after several weeks with iOS 8, it appears that the device's aging battery is still performing quite well. If my iPhone 5 battery life is "good" then the iPhone 6 battery life I've been experiencing in the past week or so is "great."
I am able to get through a full day of use on my iPhone 6. That includes a mixture of Wi-Fi and 4G LTE and normal activities like phone calls with friends, co-workers and friends, heavy web browsing in Chrome, tons of Twitter, tons of Fantasy Football stuff inside the Yahoo! Fantasy Sports app, email, and the occasional game.
With the iPhone 5, I occasionally would have to worry about finding a charger. With the iPhone 6, I have peace of mind when I leave the house without a charger. I've used the iPhone 5 every day for two years and the difference here is very noticeable. I wouldn't say that it has been night and day but it's clear that the iPhone 6 can last longer than the iPhone 5. And that's all that matters.
iPhone 6 & One-Handed Use
The size of the iPhone 6 has taken some adjustment, even after using a ton of Android smartphones with large screens. Android devices have always served as the backup to my iPhone and therefore, I've never used one device regularly. I use the Nexus 5 every day but I've never used it as much as the iPhone so it didn't impact me as much.
I have large hands and I've had some trouble using the 4.7-inch iPhone 6 with one hand particularly where I'm laying on my side in bed scrolling through news, tweets and more to put me to sleep. The phone has dropped out of my hands several times and one time it hit me square in the face. It didn't hurt or chip my teeth so it's alright to laugh.
It also feels a bit awkward, especially when holding it in portrait mode. It has made me uncomfortable a few times though I think it's just going to take some time to adjust to the size.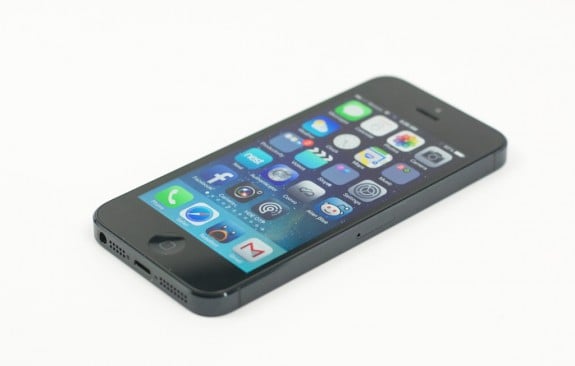 With these problems in mind, I'm glad I bought the smaller model instead of the iPhone 6 Plus. I can't even imagine trying to wield that thing with one hand. It comes across as a chore.
I recently had a debate with one of my friends. He had convinced himself that he wanted to shift from the iPhone 5 to the iPhone 6 Plus. I told him that the iPhone 6 Plus was huge and that he probably wouldn't want it. Over the weekend, he went into an Apple Store to try out the new iPhones and he immediately confirmed that I was right. That the iPhone 6 Plus was far too big to be a daily driver.
I have a feeling many of you will feel the same way. And that's why I recommend going in to try it out before blindly buying the iPhone 6 Plus online. Both of these phones are big and for many people, the iPhone 6 Plus is going to be a very difficult transition from the iPhone 5.
Smooth Back
Let me preface this by saying that for the most part, I love the iPhone 6 design. It's lightweight (comparable to the iPhone 5), it's extremely thin (which helps keep it fairly pocketable) and it looks great, especially the space gray.
There is one thing I am a bit worried about though. The back plate is smooth metal and the form factor includes curvier edges. Those, combined with its size, make it a little more difficult to hold. At least for me.
I've already had the iPhone 6 slip out of my hands multiple times though it landed on carpet and not wood or concrete. I really, really, really, really don't want to cover this phone up with a case but I might have to if I can't make this adjustment. I'd rather use a case than an iPhone 6 with a scratched back plate or a cracked screen, I'll tell you that.
I still haven't decided what I'm going to do but I never felt like I needed a case with the iPhone 5. With the iPhone 6, I feel like I might wind up using one down the road.
iPhone 6 Camera
I bought the iPhone 6, in part, because I wanted a better camera. The iPhone 6 has not let me down. The new sensor and its array of features outperforms the iPhone 5 camera. I'm not a photography geek but I can notice the difference. My girlfriend said that the iPhone 6's camera made our place look absolutely stunning.
One area where the iPhone 5 suffered was low light environments. This was annoying because I tend to shoot most of my footage in the dark while I'm at festivals or concerts. The iPhone 6 shoots stunning photos and video in low light environments and it has me excited about next year's festival season and many moments to come.
If you take a lot of photos and videos with your iPhone 5, you'll want to think about making this upgrade.
Speed
iOS 8 is fast on the iPhone 5 but it's not as fast as iOS 8 on the iPhone 6. I'm not going to bore you with second-by-second differences between opening up apps and folders but I will tell you that iPhone 6 looks and feels a whole lot faster than the software found on the iPhone 5.
The difference between opening up an app like Twitter on the iPhone 6 and iPhone 5 is very, very noticeable and in favor of the iPhone 6. Animations and transitions feel snappier and smoother on the iPhone 6, a likely product of the device's 64-bit A8 processor. Apple's iPhone 5 is in possession of an aging A6 chip.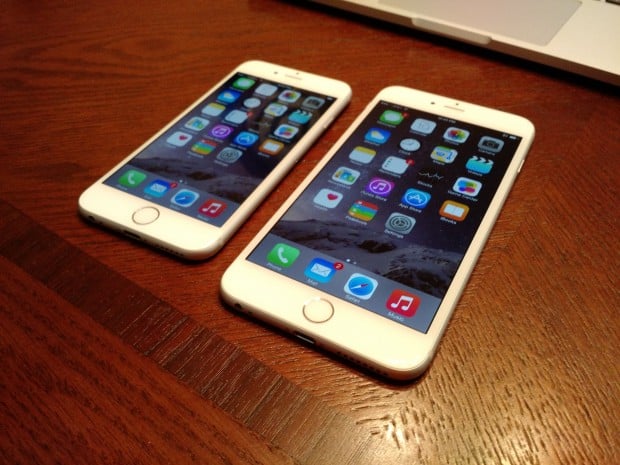 Speed is an essential part of my iPhone experience and it might be one of yours too. While speed alone probably isn't worth the upgrade, it's something that you'll come to appreciate.
At this point, it feels like I made the right choice but I'll need a few more weeks of use before I validate my purchase. What I will say is that you absolutely need to go hands on with the iPhone 6, and iPhone 6 Plus, before you buy. Reviews and impressions will help but buying a smartphone is a very personal decision and one that needs to include hands on time.
So far, my transition from iPhone 5 to iPhone 6 has been a bit bumpy but I think for me, it was the right decision.

This article may contain affiliate links. Click here for more details.