iPhone 6 Review: Impressions from an iPhone 5 User
Two years ago, I pre-ordered the iPhone 5. For two years, I've used the iPhone 5 as my daily driver. Today, I retire it in favor of the new iPhone 6 and here, I want to offer an early iPhone 6 review, my first impressions, to iPhone 5 users that haven't made the switch yet.
Before I owned an iPhone 5, I owned an iPhone 3GS. I didn't want or need either the iPhone 4 or the iPhone 4s. I wanted a larger screen and 4G LTE, so, I held out and waited for Apple to deliver. And deliver it did. The iPhone 5, 2012's flagship model, arrived with most of the features on my wish list. A larger screen, 4G LTE, a beautiful design, a fast processor, and a solid camera. On top of all that, I also delivered sound battery life.
For the last two years, I've used the iPhone 5 every single day, sometimes for hours on end. It has been my daily driver, my go to smartphone and the reason I skipped last year's iPhone 5s. I didn't want or need its features and I had a feeling that the iPhone 6, like the iPhone 5, would deliver a few other things that emerged onto my iPhone wish list over the years.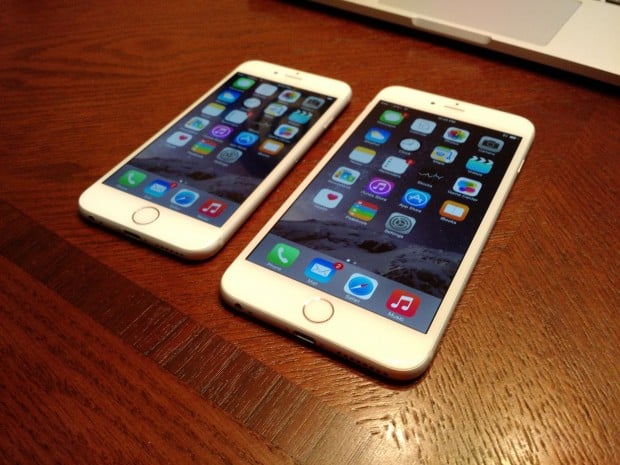 Earlier this month, Apple announced the iPhone 6 and the iPhone 6 Plus, two new iPhone models that replace the iPhone 5s as the company's flagship smartphone. While it didn't deliver everything I wanted, no smartphone is perfect, the iPhone 6 delivered enough to convince me to use my upgrade on AT&T's network.
So, I stayed up, I pre-ordered, and like millions of others, I waited. This week, my iPhone finally arrived. A 64GB iPhone 6 for AT&T. The iPhone 6 has some pretty big shoes to fill. The iPhone 5 is still running marvelously after the iOS 8 update. That said, after spending some time with the iPhone 6, it's clear that I made the right choice.
I want to help you make the right choice and here, I offer up an early iPhone 6 review from someone who has spent the last two years using an iPhone 5.
iPhone 6 Size
The iPhone 6 isn't as big as the iPhone 6 Plus but it's still a very large phone. And for those that are only used to wielding an iPhone 5 or something smaller, it's going to take an adjustment. For me, the adjustment should be pretty short lived. I own a Nexus 5, a 5-inch Android smartphone, and the iPhone 6 is about the same size.
What I liked about the Nexus 5 applies to the 4.7-inch iPhone 6. It's big but it's not too big. I can still easily grip it with one hand and one-handed use is fairly easy. Yes, the larger size is going to take some getting used to but I already find myself using my thumb to navigate round the home screen. It's like old times on the iPhone 5.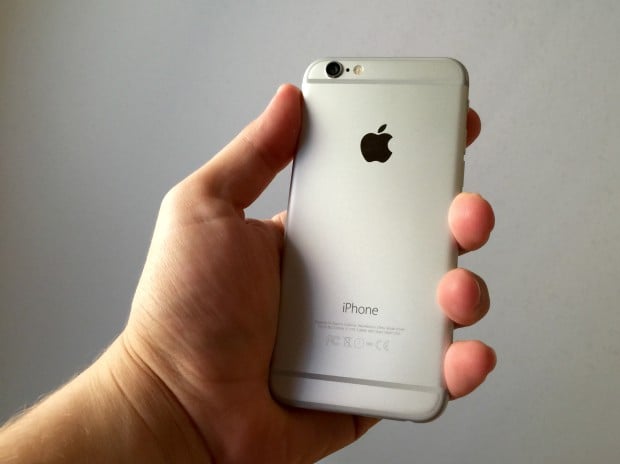 The iPhone 6 is thin and fits perfectly in my shorts and jean pockets, yes I tested both, and it's insanely light for a smartphone this size. The Nexus 5 is noticeably heavier and the iPhone 5 and iPhone 6 feel about the same. The iPhone 6 is heavier but it's hard to tell the difference. I appreciate this now, at the beginning, and I think it's something I'll come to appreciate at the end when I'm upgrading to an iPhone 6S or iPhone 7.
Like I've said before, I think the Nexus 5 (which is a tad smaller than the iPhone 6) is the perfect size phone. Apple's new 4.7-inch iPhone is pretty darn close to perfect. I can't even imagine owning an iPhone 6 Plus.
Power Button
On the iPhone 5, the power button is on the top of the design. On the iPhone 6, it's on the right hand side above the SIM-card slot. I can't tell you how many times I've already tried turning the iPhone 6 on with the non-existent button on the top. This is going to take some getting used to but I'm hopeful that I can master it in a few days.
Touch ID
The iPhone 5 has a home button but it doesn't have Touch ID, Apple's fingerprint sensor, baked into it. I've used the iPhone 5s plenty and I really loved the added convenience the feature brought to the table. Simply put your thumb down and open up to the home screen. Better yet, put your thumb down and download an app or an update. I loved it but it wasn't enough to get me to upgrade.
Touch ID is of course on the iPhone 6 and so far, I'm loving it. Is it because of the extra layer of security that it provides? No. It's because it gives me quicker access to the home screen. It'll be funny when I look back and remember the days without this feature.
iPhone 6 Display
Apple's new Retina HD display doesn't jump out at you like the Quad HD display on the LG G3 but that doesn't mean that iOS 8 doesn't look great. It does. Content on the iPhone 6 display is sharp and stunning. Stock apps like Photos and Mail look great. So do apps like Google Maps, Chrome, Hangouts, and YouTube.
And let's not forget about the extra screen real estate. It's one of the main reasons I made the switch to the iPhone. The extra space that the 4.7-inch provides is exactly what I wanted. Beautiful, bold looking web. Huge photos and video. Tons of space on the home screen. And a large keyboard for my hands. The 4-inch iPhone 5 is just too cramped especially with some of the changes Apple made in iOS 8. See: predictive keyboard.
The extra real estate is also fantastic for games like Flappy Bird. Yes, I still have Flappy Bird. No I won't sell you my iPhone 6 for $1000 assuming people are still offering $1000 for an iPhone with Flappy Bird on board.
Apple's new screen is beautiful and most applications, third party and stock, are crisp, elegant and colorful. After this, I have no desire to ever shift back to a smaller display.
iPhone 6 Camera
I haven't spent too much time with the iPhone 6 camera yet though I can tell you one thing: The iPhone 5 camera can't compare.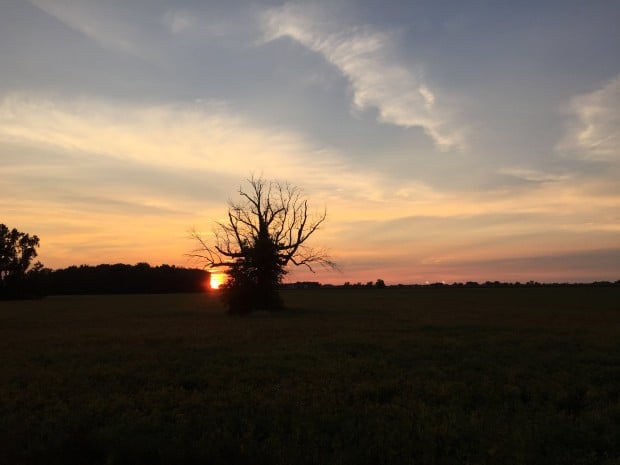 The iPhone 6 shoots stunning imagery and this is something that's going to come in handy when I travel or when I attend concerts. I shoot tons of photos and tons of video when I'm out and about and I'm ecstatic about the quality I've seen thus far.
Speed
The iPhone 5 and iOS 8 form a speedy combo, however, the iPhone 6 and iOS 8 are faster. The iPhone 6 is a fast phone and noticeably faster than the iPhone 5. Zipping around the home screen feels a little more fluid, a little more stable. Apps open a little bit faster and powering down the iPhone 6 takes only a few seconds while the iPhone 5 tends to lag.
These are little things but if you use your iPhone enough, you come to appreciate the seconds that are saved with quicker transitions, faster animations, and a smoother all around experience.
Storage Space
After I restored from backup and activated my iPhone 6, I was left with about 32.7GB of storage space which means I've used up 23.3GB of storage right off the bat.
Having that amount of space at my disposal is absolutely fantastic. I don't need to worry about my files at all. This is the part where I'd break down if I bought the 16GB iPhone 6.
—
So far, I think I made the right choice. I can handle the size change from 4-inch Retina to 4.7-inch Retina, I love the extra screen real estate, Touch ID is fantastic and so is the camera, and the iPhone 6 is fast, much faster than the iPhone 5. Battery life, another key component, also appears to be very solid and I'm hearing that it trounces the iPhone 5. Only time will tell.
Is it the right phone for you? I can't say but what I do know is that it's the perfect replacement for an iPhone 5, a device whose camera lost its luster and a device that started to feel cramped. At the very least, give it a look before buying your next smartphone, especially if you're looking at the iPhone 6 Plus. If the iPhone 6 is a large phone, the iPhone 6 Plus is a monstrosity.

This article may contain affiliate links. Click here for more details.