iPhone 6 Rumor Cites Bogus October 14 Release Date
The iPhone 6 is expected to launch sometime in September, but a new rumor claims that Apple is preparing for an October 14 launch of its new flagship.
According to MacRumors, an Apple retail employee says that the Cupertino-based company is planning to launch the iPhone 6 on October 14 based on details learned during an Apple Store meeting. Furthermore, the employee says that October will be a busy month for Apple and that the company is also planning to host a media event on September 16 to announce the iPhone 6 officially.
While October will most likely be a busy month for Apple, this October 14 release date for the iPhone 6 does seem kind of questionable. For starters, October 14 is a Tuesday, which is a day of the week that the iPhone has rarely launched on. In the past, the iPhone has always launched on a Friday, so changing up the day would give Apple inconsistent sales numbers compared to previous iPhone models.
Furthermore, Apple has always been one to launch an iPhone a little over a week after its initial announcement. Holding a press event on September 16 and then launching the iPhone 6 an entire month later seems highly unlikely.
Of course, never say "never," but the odds are fairly slim. This year's iPhone 6 launch should be an interesting one, though, thanks to the possibility of two new iPhone 6 models, one with a 4.7-inch screen and the other with a larger 5.5-inch display. Apple launched two new iPhones last year (the iPhone 5s and the iPhone 5c), but this marks the first time we're seeing two different screen sizes on the iPhone.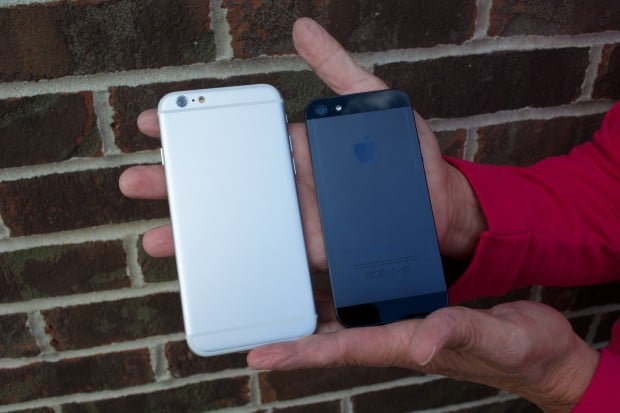 Currently, rumors agree that Apple could launch the iPhone 6 on September 19, with a media event to announce the new device either being held on September 9 or September 16.
The iPhone 6 is expected to be a huge improvement over the iPhone 5s, coming with an all-new design with rounded edges, a faster processor, and a better camera. Past reports have said that there will be plenty of units in stock when the device officially launches, which will be a welcomed change from last year when the iPhone 5s was extremely low in inventory.
The Wall Street Journal reports that Apple plans to produce between 70-80 million iPhone 6s leading up to the device's launch day, and this number is split between the two rumored models of the upcoming phone, the 4.7-inch model and the larger 5.5-inch variant.
For comparison, Apple ordered somewhere between 50-60 million units for the iPhone 5s and iPhone 5c, split between the two devices. As you might have remembered, the iPhone 5s experience extreme shortages, with Apple stores and carrier stores coming with very limited stock, and very few stores having the new gold model available.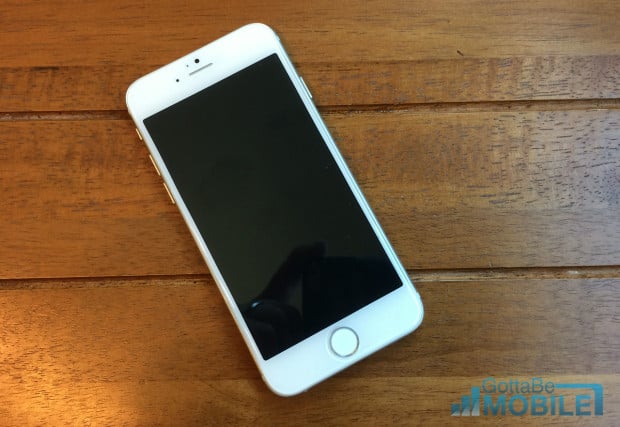 These numbers from the Wall Street Journal are a little higher than the predicted production numbers from a Taiwanese report from earlier this month, where it was said that Apple was planning to produce just below 70 million units.
Either way, that's still a lot of iPhones. Apple sold 51 million iPhones during Q1 2014, which was the three-month period from October to December of 2013. While these numbers include combined sales of the iPhone 5s, iPhone 5c and iPhone 4s, it's safe to say that a majority of that number were iPhone 5s units. Still, this puts into perspective just how much 70-80 million is, and Q1 2014 was one of Apple's busiest quarters ever.
Then again, we're not surprised by such a large number. It seems Apple wants to be cautious and prepare for demand by producing a large number of iPhones in preparation for the iPhone 6′s launch in September. We're also guessing that the Cupertino company wants to avoid having another launch like the iPhone 5s, where there were extremely limited supply of the device.
Another thing to keep in mind is that this huge order of 70-80 million units is most likely to just be the first batch of many orders to come. This first order will most likely be reserved for launch day inventory, while future orders will be meant for holiday shoppers later in the year.

This article may contain affiliate links. Click here for more details.