iPhone 6 Rumor Train Keeps Chugging
Apple iPhone 6 rumors continue to emerge with the latest reports suggesting that the device could come with an 8MP camera sensor, like the iPhone 5s, and that Pegatron could take half of Apple's iPhone 6 orders.
While much of the early attention in 2014 has been cast upon Samsung and its rumored Galaxy S5, another big smartphone has started to steal some of the headlines. On the heels of several Galaxy S5 rumors come a pair of rumors about the 2014 iPhone, a device that is presumed to be called the iPhone 6.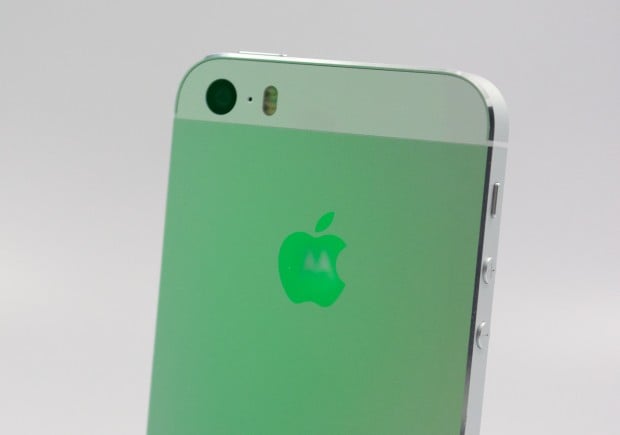 A report from Taiwanese publication Liberty Times suggests that the iPhone 6 will be built, in part, by China-based Pegatron. The report claims that the company, which makes Apple's iPhone 5c and iPad mini, will take about half of Apple's iPhone 6 orders. Pegatron will reportedly build a new plant in Kunshan, China that will become operational by the time iPhone 6 production begins later this year.
If true, it could potentially help Apple avert major supply issues, issues that have affected Apple and its mobile devices in the past.
The other iPhone 6 rumor comes from The China Post which cites Nomura Securities who says that the iPhone 6 may come with an 8MP camera sensor instead of a 13MP sensor. While the iPhone 6 camera will reportedly come with improvements, including improved optical image stabilization, the camera sensor will apparently stay at 8MP.
Apple's iPhone 5s uses an 8MP sensor though it was improved over the 8MP sensor found inside of the iPhone 5. The iPhone 4s and iPhone 5c also utilize an 8MP camera sensor.
iPhone 6 rumors as a whole point to a larger iPhone, perhaps as large as 5.7-inches, with a better display. There are also rumors that suggest that the iPhone 6 could arrive in the summer or the fall or perhaps as early as May. A recent rumor suggested that Apple could release a large 'phablet' in May before releasing an iPhone 6 later in the year. Apple has never held separate iPhone launches, instead, choosing to announce new iPhones at the same time.
Rumors of an iPhone 6 will continue to swirl throughout 2014 as iPhone rumors typically don't start to firm up until much closer to the actual launch date.
The rumors come shortly after Samsung executives leaked details about Samsung's upcoming Galaxy S smartphone, dubbed Galaxy S5, which is said to feature a new design, display and a release date that should land by April.

As an Amazon Associate I earn from qualifying purchases.