iPhone 6 Rumors Converge on Larger Display
While the spotlight at the moment is focused squarely on Apple's iPhone 5s and iPhone 5c, rumors of an iPhone 6 continue to heat up and the latest jives with previous rumors that have suggested that next year's iPhone 6 could very well come with a larger display than the 4-inch display currently found on the iPhone 5s and iPhone 5c.
Last month, Apple announced the iPhone 5s and the iPhone 5s, its brand new iPhones that replaced the iPhone 5 and the iPhone 4 in the company's smartphone lineup. The iPhone 5s represents the company's flagship device and it features a number of different upgrades including a new A7 processor, an upgraded camera, new colors and a fingerprint reader for added security. It does not, however, feature a new screen or a new design, borrowing those features from the iPhone 5.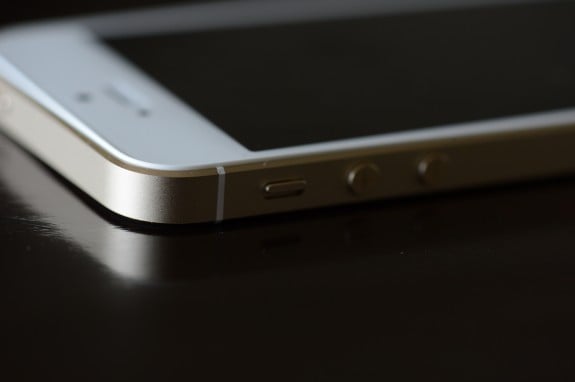 This wasn't surprising, given that Apple typically releases an 'S' iPhone in between redesigns. It also did so with the iPhone 3GS and the iPhone 4s which came before the iPhone 4 and the iPhone respectively. So, with the iPhone 5s release now a thing of the past, many consumers are focused on what's next, next year's iPhone, which is currently being dubbed iPhone 6.
Consumers, for years, have been hounding Apple for a large screen iPhone. Apple CEO Tim Cook has left the door open though he says that the company will only do it when the company, and the technology, are ready. It appears that 2014 may be the year that Apple is finally ready to deliver a large screen iPhone as iPhone 6 rumors continue to suggest that the device may have a much larger screen than its predecessors.
The latest, a note from Cantor Fitzgerald's Brian White, courtesy of BGR, who claims that the next iPhone will indeed have a screen that is in and around 5-inches in size. His remarks are based on conversations with supply chain sources and are similar to those made by Jefferies analyst Peter Misek and respected DisplaySearch analyst David Hsieh who both have claimed an iPhone 6 with a display close to 5-inches for 2014. The analyst notes follow a Wall Street Journal reported that Apple was at least testing iPhones with displays up to 6-inches in size.
White also believes that Apple will release an iWatch smartwatch in the future and that it will be more than just a smartwatch when it arrives. With Samsung's Galaxy Gear getting widely panned, that doesn't seem surprising.
While iPhone 6 display size rumors have seemingly converged, they are not etched in stone. White, in particular, has been off-base in the past. Still, it's hard to ignore the fact that just about every iPhone 6 rumor has pointed to a larger display.

As an Amazon Associate I earn from qualifying purchases.