Latest iPhone 6 Rumors Brought to Life in New Video
The latest iPhone 6 rumors have been brought to life in a new video that shows off a beautiful new iPhone 6 concept that could look a lot like the new iPhone release that's expected to land this fall in place of the iPhone 5s.
For months, iPhone 6 rumors have swirled around, teasing prospective buyers with an assortment of potential details including rumors about its design, display, camera, processor, sensors, launch date, release date, and more. The iPhone 6 remains unconfirmed but as we push deeper into the year, many of these rumors continue to firm up ahead of Apple's announcement.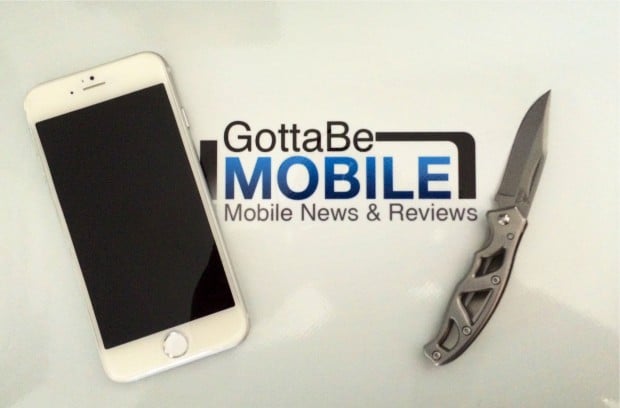 In particular, iPhone 6 display and iPhone 6 design rumors have firmed up to the point that several features are all but confirmed. iPhone 6 rumors continue to point to two different screen sizes, 4.7-inch and 5.5-inches, and a brand new design that incorporates metal, a slimmer form factor, Touch ID, and of course, larger overall footprints.
iPhone 6 leaks have given consumers a glimpse at what the iPhone 6 could look like when it arrives though a majority of those leaks have been based on alleged models of the new iPhone. These models showcase the overall design, the possible dimensions, and the potential button placement but they don't bring the whole package of iPhone 6 rumors together.
A brand new iPhone 6 concept from ConceptsiPhone ropes in the latest iPhone 6 rumors into a single stunning video and shows us what the iPhone 6 could look like when it arrives on shelves sometime later this year.
This new iPhone 6 concept video is based on the latest iPhone 6 rumors and it shows a device that's in line with what we've seen from leaks and what we've heard from the rumor mill. The stunning iPhone 6 concept shows off an extremely thin form factor, gorgeous looking curves, a gold color, the new volume rocker, the Lightning dock standard, Touch ID, and a much larger 4.7-inch display. All of these are said to be characteristics of the real iPhone 6 making this concept one of the most believable iPhone 6 concepts yet.
While the hardware is based on iPhone 6 rumors, the software is not, and it features new icons and a brand new home screen that is unlikely to arrive with iOS 8. Fortunately, a recent iPhone 6 video showed what iOS 8 could look like on board the 4.7-inch iPhone 6 when it arrives on shelves to replace Apple's current iPhone 5s.
Design rumors are just the tip of the iceberg. Rumors also suggest that the new iPhone will feature an upgraded rear camera with image stabilization and a brand new A8 processor that will help with performance and battery life. The larger 5.5-inch model is also rumored to feature 128GB of internal storage space. 128GB rumors have swirled around before so this is far from confirmed.
iPhone 6 release date rumors center around the month of September with the latest rumors pointing to a dual release inside the same month. The latest iPhone 6 release rumors once again put the larger 5.5-inch model outside of the initial launch date.
While the 5.5-inch model could be delayed, sources agree that the 4.7-inch iPhone 6 will be out ahead of the holiday shopping season. September 19th has been thrown around as a possible release date though that, like many other iPhone 6 rumors, remains unconfirmed.
Analysts believe that while the 4.7-inch iPhone 6 could retain the company's usual $199.99 starting price, the larger 5.5-inch iPhone 6 could command a price that's $100 more expensive. Samsung charges $299.99 for its Samsung Galaxy Note which would put the larger iPhone on the same level. iPhone 6 price rumors, like all rumors, will continue to swirl around as we head deeper into the year and closer to an inevitable iPhone 6 release.

As an Amazon Associate I earn from qualifying purchases.