iPhone 6: Simultaneous Voice and Data Finally Comes to Verizon iPhones
The just-announced and all-new iPhone 6 isn't just a pretty smartphone that's bigger, better and faster. It's also much smarter than ever before, and under the hood Apple's added tons of advancements to WiFi, 4G LTE, as well as VoLTE. Everything from call quality, network speeds while downloading apps or browsing the web, but also while making calls.
Apple's new iPhone 6 and iPhone 6 Plus both support VoLTE, which is a major feature that's extremely important for the number one wireless carrier in the United States. Verizon iPhones will finally be able to simultaneously use voice and data at the same time.
Read: VoLTE: Benefits and Disadvantages for Consumers
If there was one feature that's extremely small, but very needed for Verizon iPhone users, this was it. Many people call it simultaneous voice and data, and it's finally here thanks to the improvements under the hood on the new iPhone 6 and 6 Plus. Read on for more details.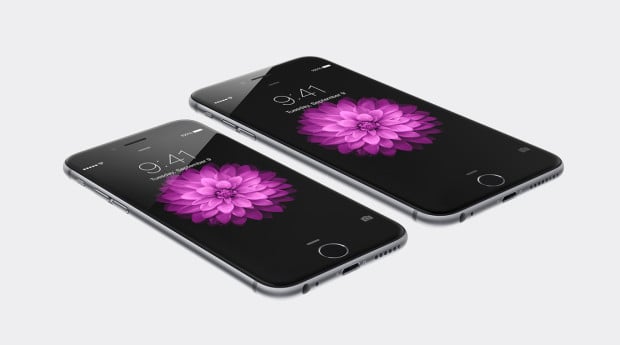 When it comes to using a smartphone, every user has different needs. Sadly those with an iPhone 5S or below on Verizon weren't able to surf and talk at the same time.
Imagine trying to look up directions on Google Maps (or Apple Maps) while on the phone at the same time. We've all been there, but this was a major problem for Verizon iPhones because they couldn't do both at the same time. Being able to simultaneously use voice and data has been available on AT&T for a while, and Android phones can do this too, but iPhone users have been left out. Until now.
Additionally, both the iPhone 6 and iPhone 6 Plus now support 20 different 4G LTE bands, more than any other smartphone. This will make network performance better, especially while roaming. Then, of course, the kicker is VoLTE, which stands for voice over LTE. Essentially allowing users to make calls over the data connection, rather than the old 3G and voice bands from previous generations.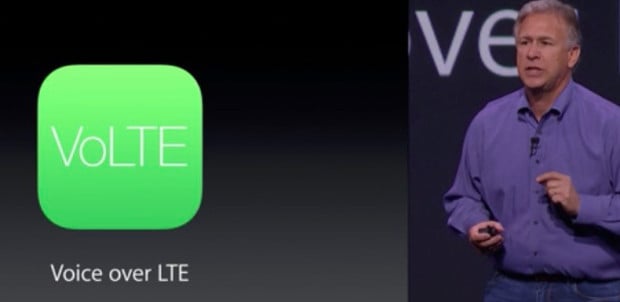 VoLTE launched on Verizon earlier this year and delivered this feature to many Android devices, and AT&T has offered it for the iPhone for quite some time. Sadly Verizon didn't, but starting September 19th (iPhone 6 launch day) you'll finally be able to enjoy this small, but vital, feature on Verizon Wireless.
VoLTE will make calls sound better and clearer, and as we've said multiple times above, finally let users use the internet and talk on the phone at the same time. Sounds silly to not be able to do so, but it's been a problem that has plagued iPhone owners on Verizon since day one. This will also work with AT&T, T-Mobile, and other carriers in the near future, including international carriers.
While we're talking about all the advances to the processor inside of the iPhone 6, we also should mention WiFi. With the iPhone 6 and 6 Plus you'll enjoy what Apple describes as "3x faster Wi-Fi". That's Wi-Fi is 802.11ac, which will enhance WiFi performance, speeds, reach and stability across the board. Apple also confirmed the new iPhone 6 and iPhone 6 Plus will also have WiFi calling, but again, we'll have to wait until launch later this month to see which carriers support it.
The brand new iPhone 6 was just announced today, and you'll want to know all the news, details, release date, and pricing. For any and all iPhone 6 news, stop by our iPhone 6 Portal.