iPhone 6 Touch ID Home Button to Be More Durable Than Ever
It's well known by now that the next-generation iPhone and iPads will most likely come with Apple's Touch ID fingerprint sensor, but a new report says that the hardware will receive a bit of an overhaul and will be more durable than the first-generation Touch ID sensors.
No specifics were given as far as what exactly will change with the hardware of the Touch ID fingerprint sensors, but the important thing here to take away is that the Home button on iOS devices are about get a lot more robust.
However, it's also not said if this overhaul will improve Touch ID's reliability for recognizing fingerprints, but that mainly seems to be a software issue, which Apple claimed to have fixed with iOS 7.1 and iOS 7.1.1.
The company behind the manufacturing of the Touch ID fingerprint sensors (Taiwan Semiconductor Manufacturing Co.) is rumored to begin production of the sensors at some point next month, with the goal of shipping 120 million units this year. This should be enough to equip Touch ID on the iPhone 6, iPad Air 2 and the iPad mini 3.
On top of the hardware improvements for Touch ID, the software side will also see a nice boost with iOS 8.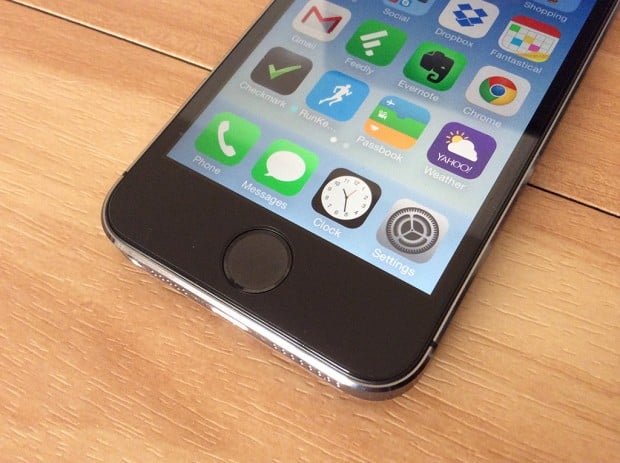 Apple announced iOS 8 earlier this month at its annual WWDC developers conference. Along with all of the new features, the company announced that it will be opening up Touch ID to third-party app developers to allow Touch ID fingerprint sensors to be used on a lot more things than just unlocking your iPhone or purchasing apps in the App Store.
iOS 8 keeps the same overall look and feel of iOS 7, but adds a ton of new features. Most notably, iOS 8 now comes with interactive notifications, which allow users to manage notifications and respond to them right from the Notification Center. So if you get a text message you can tap on it to reply to it right there without having to open up the Messages app. These work a lot like Android's notifications, and that's certainly not a bad thing. These interactive notifications also work on the lock screen, and the Facebook integration even allows you to "Like" or comment on a Facebook post directed at you.
iOS 8 will most likely release alongside the launch of the iPhone 6 at some point in September, while we will most likely see new iPads the following month in October. The iPhone 6 is rumored to sport a larger display with two different models allegedly launching — 4.7-inch and 5.5-inch variants. The former would rival traditional smartphones like the Nexus 5 and the Moto X, while the latter would compete with larger models, like the HTC One Max and Samsung's Galaxy Note 3.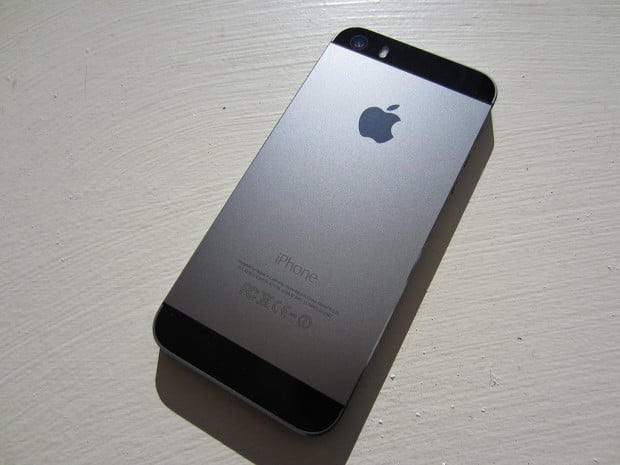 The new device will also see a complete design overhaul, ditching the squared-off edges for a more rounded design that's much similar to the iPad Air and iPad mini, making the entire iOS device lineup uniform as far as design is concerned.
On top of the larger screen, however, it's said that the iPhone 6 will also come with a higher resolution display, with 1704×960 being the agreed-upon resolution, which is a big step up from the iPhone 5s's 1136×640 screen and will even have a higher pixel density than past models.
This resolution size is a bit odd, as it veers off from the standards that we know today, like 1280×720 and 1920×1080, but 1704×960 is exactly triple of what the iPhone's screen resolution originally was back in 2007 when the smartphone first released, and it's a third larger than the iPhone 5s's resolution, so it certainly makes sense.

This article may contain affiliate links. Click here for more details.