iPhone 6 Trade-In Offers Up to $350 for Your Old iPhone
If you're aiming to get the iPhone 6 come next month, you might be interested in trading in your old iPhone for some cash. Lucky for you, Gazelle will give you up to $350 for your old Apple smartphone and can lock in a quote right now, but you actually don't need to send your device in until October 10.
You may know that after a new iPhone comes out, the value of an older model drops quite significantly. However, Gazelle is preventing this in a way by allowing users to lock in a pre-iPhone 6 trade-in value for their older iPhone, and then they can send it anytime before October 10, giving users about a month's worth of time to send in their old iPhone after they get the iPhone 6.
Obviously, the "up to $350" is a broad statement, and you'll really only be able to get close to that number if you trade in an iPhone 5s that's in perfect condition. Otherwise, prepare to get less than that for an older iPhone. For example, an iPhone 4s on Verizon that's in decent condition will only fetch $65 with Gazelle.
Nonetheless, you have until September 9 to lock in a trade-in price quote with Gazelle, and if you recall, September 9 is the rumored date that Apple is expected to announce the iPhone 6 on, with a public launch at some point later in the month.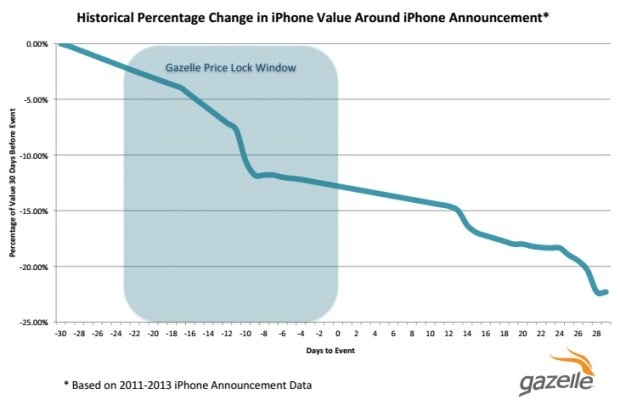 There are many businesses dedicated to allowing users to trade in their used iPhone for quick cash, and even a lot of retailers and carrier stores are getting in on the action as well. If you don't want to hassle with selling your old iPhone yourself, trade-in programs can save the day and make it easy to get rid of it.
However, trading in your old iPhone could be a huge mistake, and you might be missing out on a lot of cash — possibly at least $100.
First, the idea behind trade-in programs is that they offer you cash for an old iPhone and then turn around and sell it to someone else. They need to make a profit from doing this, so they usually give you way less than what your old iPhone is truly worth, that way they can make money when they sell it to someone else for a decent price.
Of course, there's definitely a place for trade-in programs in the gadget industry, as there are tons of users who don't want to bother with eBay selling fees or dealing with flakes on Craigslist. Utilizing trade-in programs can be quick and easy for a lot of users looking to get rid of an old iPhone, and they get cash for it in return without a lot of effort.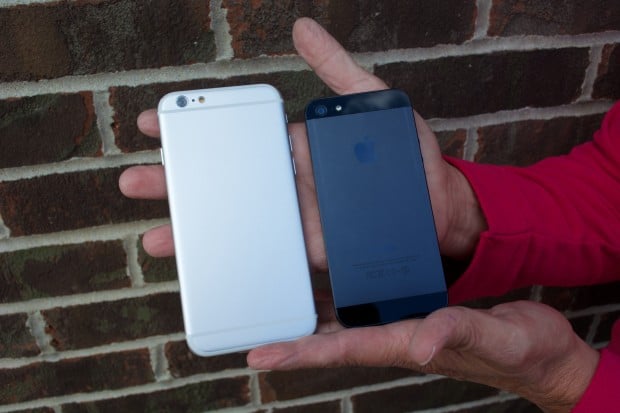 Of course, we don't blame these kinds of users, but think about it in terms similar to an hourly pay rate for a job:
Listing your old iPhone on eBay maybe takes 30 minutes, if you include the time it took to take photos of the device and typing out a good description. You can even use this easy tool from eBay to list your iPhone even faster, which will also give you a rough estimate on what price you should start the listing at.
Then, once the auction is over, you have to ship it out to the buyer. Packing up the iPhone in a box takes about 10 minutes and then driving to your post office on your way home from work maybe takes 20 extra minutes (if that).
That means you spent one hour selling your iPhone on eBay. That's one hour longer that you spent trying to get rid of your iPhone than if you were to just hand it over to a trade-in program. However, let's say that your iPhone sold for $100 more on eBay than the offer that you got from Gazelle. This means that you essentially just made $100 for an hour's worth of work. That's not too shabby.