iPhone 6 Trade In Practically Pays for a PS4 or Xbox One
Video game consoles like Microsoft's Xbox One or Sony's PS4 aren't getting any cheaper these days, but at least they are getting very easy to buy if you happen to be upgrading to Apple's iPhone 6 and getting rid of an iPhone 5s. GameStop, one of the world's largest video game retailers, has let users trade-in their old electronics for some time, but it's outdoing itself with the trade-in value it's offering to iPhone users this weekend.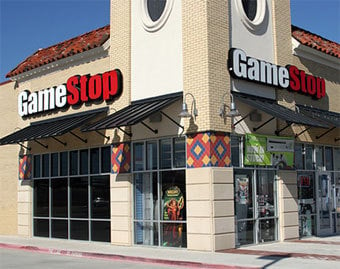 In preparation for today's release of the Apple iPhone 6 and iPhone 6 Plus, GameStop is beating down doors trying to spread the world about its device trade-in program. Like the device trade-in programs of other retailers, those who trade-in their devices to GameStop get store credit in exchange for their device. That's where the similarities end because unlike other trade-in programs in retail stores, GameStop also offers users cash if they'd rather spend their money elsewhere.
As of now, GameStop will give owners of the iPhone 5s with 64GB of storage on AT&T's network $356 of in-store credit. Users who prefer cash stand to make $284 by trading in their device. A 16GB iPhone 5s on AT&T nets users $309 in trade-in credit or $247 in cash. For comparison an AT&T iPhone 5s with 16GB of storage would go for $312 in Amazon credit. It would only fetch $255 at Gazelle. Amazon will give users $400 in credit for an AT&T iPhone 5s with 64GB of storage.
GottaBeMobile examined the trade-in values for dozens different iPhones at various services last week in its iPhone Trade-In Value Breakdown. That breakdown included everything from Amazon to Glyde.
Read: Getting The iPhone 6 on the Cheap: iPhone Trade-In Value Breakdown
Another breakdown included a look at what wireless carriers are offering their users in exchange for signing up for new two-year contracts and upgrading to the iPhone 6 or iPhone 6 Plus.
Read: iPhone 6 Trade-In Deals Compared
Naturally, how much users get for their iPhone depends on a few different factors. Storage space and network compatibility are taken into account. So, for example, an iPhone 5s with 16GB of storage actually goes for less at GameStop if it's tied to T-Mobile instead of AT&T.
Anyway you look at it though, that's a lot of money. Shoppers who prefer to get the most for their trade-in are stuck getting in-store credit, but what GameStop is offering is still pretty robust. Microsoft's Xbox One and Sony's PS4 consoles both cost $399. Adding a few games or an older console to an iPhone 5s trade-in at GameStop could net some smart users a next-generation gaming console at absolutely no charge. As the Xbox One comes bundled with a game even that wouldn't be a concern for iPhone 5s users trading in their devices at GameStop.
In addition to their nice trade-in values, for many GameStop may be the only legitimate electronics trader in town. In addition to offering online trade-ins, GameStop also allows users to trade-in their devices at their retail locations. This way, users walk away with the value of their iPhone 5s that day instead of having to mail their device off and wait for a gift card.
In what could be seen as a very strange move by some, GameStop announced that its stores are holding a special weekend-long celebration for the iPhone 6's release. From today, September 19th to September 21st, GameStop says it's providing this "extra value" to users. Presumably, once this weekend is over, GameStop's trade-in values will be closer to what other trade-in services are offering their users.
Read: Which iPhone 6 Should I Buy?
Apple's iPhone 6 and iPhone 6 Plus go on sale at Apple Stores and wireless carriers around the world today.

As an Amazon Associate I earn from qualifying purchases.