iPhone 6 Review: What iPad Buyers Need to Know
With the bump in screen size, the iPhone 6 is now being looked at as an potential alternative to Apple's 7.9-inch iPad mini with Retina Display. Here, we want to make that iPhone 6 vs. iPad mini comparison and we take a look at how our experience with the iPad mini has changed after the arrival of Apple's brand new iPhone.
Last October, Apple took the stage and announced two brand new iPads including a brand new 7.9-inch iPad mini with Retina Display. The arrival of the new iPad mini was a welcomed one given its upgrades. The original iPad mini did not come with an A7 64-bit processor nor did it come with a beautiful, high-resolution Retina Display. Last year's iPad mini was the first to sport both.
The original iPad mini sold a million times over around the world though I, like many others, resisted a purchase. I resisted for one key reason: I wanted the Retina Display. Apple delivered last fall and I immediately scooped up an iPad mini with Retina Display. It's a communal device and one that I've used quite frequently over the past year. As I've pointed out many times, it was a solid addition to our home.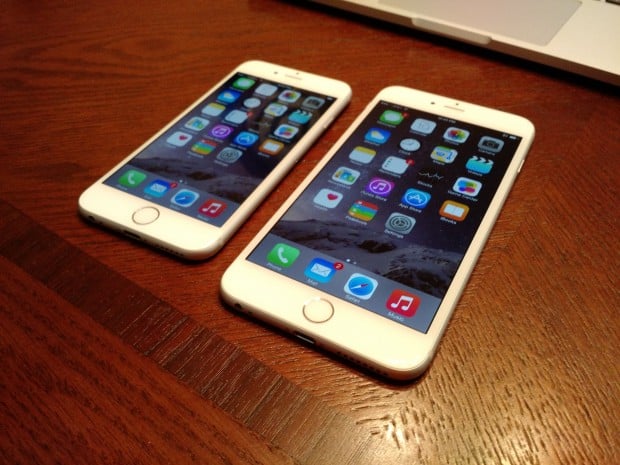 A few weeks back, I ordered the 4.7-inch iPhone 6. Oddly enough, one of the questions I've been asked (several times, I might add) is about the iPhone 6 vs iPad mini and whether the iPad mini is still worth buying. If you think about it, the comparison isn't crazy. Sure, one device might be a phone and the other a tablet but with the increase to the iPhone's screen, it's a comparison that I think a lot of people are starting to make.
I haven't owned the iPhone 6 long enough to draw up final conclusions but what I can do is present you with some initial impressions about my experience over the past week or so. I've rounded them up into five things I think potential iPhone 6 buyers and potential iPad mini buyers need to know about these two competitors.
I've Been Using the iPad mini Far Less
It has only been a little over a week but already I've started to use the iPad mini less and less. My iPad mini use was comprised of a few key use cases. It was my g0-to for reading books, browsing the web, watching a quick video, and when my girlfriend would allow it, for travel. Mostly though, I used it within the comforts of my home and for activities that felt uncomfortable on my iPhone 5 or larger iPad Air.
Without realizing it, I've started to phase out some of these activities. Instead of going to the iPad mini, I've naturally started using the iPhone 6 for all of my web browsing, for reading a chapter of Blood Meridian in iBooks, and for watching a quick video. The 16:9 widescreen aspect ratio on the iPhone 6 is something worth noting as well. I love watching widescreen content on a large screen without those annoying black bars.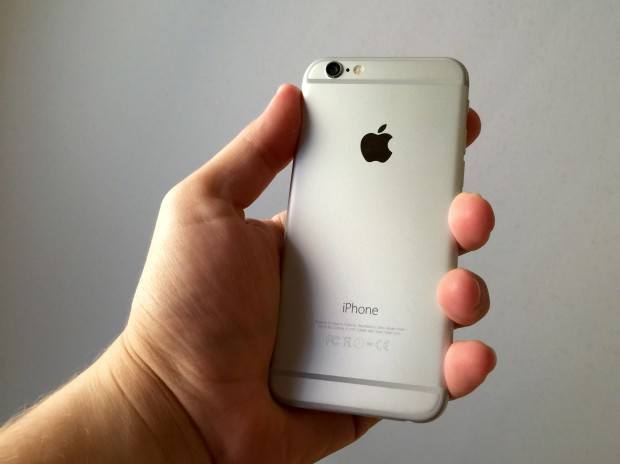 I've yet to go on a trip with the iPhone 6 but I can see myself leaving the iPad mini with Retina Display behind and sticking to the iPhone 6's 4.7-inch display. The iPad Air is also a solid alternative if I decide I need a larger display.
Again, the change has been natural, that is to say that it wasn't planned or thought out. It might just be my honeymoon phase with a new gadget or it may be something bigger. We'll see where I am in a month.
iPad Air
As I noted, I also use an iPad Air though I mainly use it for occasional web browsing, Netflix, and playing games. I still find myself using the iPad Air for all of these things even with the arrival of the iPhone 6. Games look great on the iPhone 6's 4.7-inch display but they still feel constricted. Not the case on the spacious 9.7-inch Retina Display found on the iPad Air.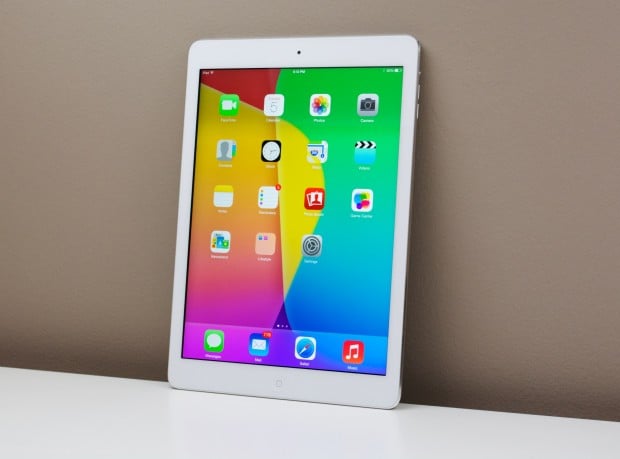 I've always found both gaming and Netflix to be much more enjoyable on the iPad Air. That's why I rarely ever used them on the iPad mini. Mileage will vary but in my opinion, if you're looking for a tablet for playing games and watching movies on a big beautiful screen, I'd go with the iPad Air. Its design is compact enough for travel and for one-handed use.
Can the iPhone 6 Replace the iPad mini?
So that brings me to this popular question. There's been a lot of talk about how the arrival of the iPhone 6 Plus could cannibalize the iPad mini with Retina Display. I don't own the iPhone 6 Plus so I can't make that distinction. What I can say is that the smaller iPhone 6, and its 4.7-inch display, have cut into my iPad mini with Retina Display use.
I can also say that if I didn't own an iPad mini with Retina Display, I probably wouldn't be buying one anytime in the near future. Between the iPhone 6 and the iPad Air, I feel like I have all of my bases covered. I have a large, comfortable 4.7-inch Retina Display for web browsing, videos, an occasional game, and reading books. And with the 9.7-inch iPad Air I have my gaming and Netflix needs covered.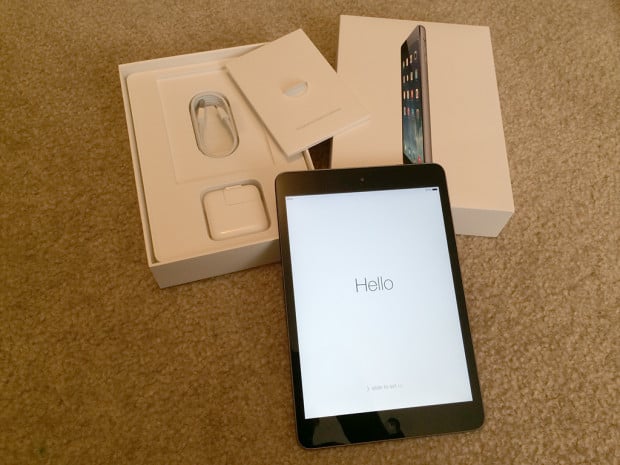 Will people out there find ways to use both? Absolutely. But I am starting to have a lot of trouble finding a spot for the iPad mini with Retina Display in my daily routine after acquiring the iPhone 6.
If I didn't own an iPad Air, I'd probably substitute the iPad mini in for Netflix and gaming. I'm not sure those two use cases alone are worth the $350 price tag for the iPad mini. And knowing what I know now, if I had to do it over again, I think pairing the iPad Air with the iPhone 6 is probably the route I would take.
I'll let you know how these initial impressions hold up in a few weeks after Apple's rumored iPad event in mid-October. Rumors point to the arrival of an iPad Air 2 with an iPad mini 3 rumored for 2015.

As an Amazon Associate I earn from qualifying purchases.