iPhone 6 vs. iPhone 4s: What We Know Right Now
As we inch further and further into 2014, we're starting to hear a lot more about Apple's plans for the new year. The company's plans supposedly include a brand new iPhone, a device that's currently being called iPhone 6. With demand increasing by the day, we want to take an updated look at how the rumored iPhone 6 currently matches up with the iPhone 4s, Apple's former flagship, and a device that many consumers will be looking to replace this year.
Back in 2011, Apple skipped an iPhone announcement at WWDC and instead, shifted its announcement to the fall. In October of 2011, the company introduced the iPhone 4s, the first iPhone with Siri and the company's replacement for the iPhone 4, a device that had emerged during the previous year.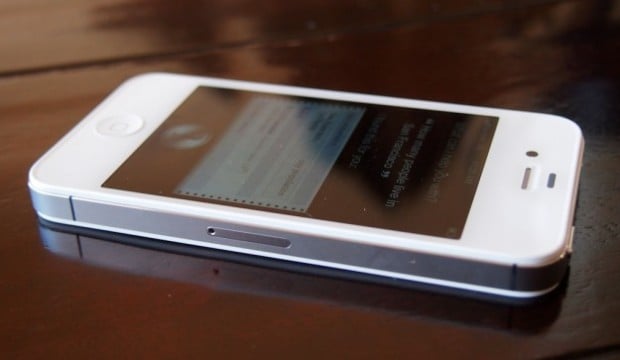 Like the iPhone 4, the iPhone 4s utilized a design made out of plastic and glass and a 3.5-inch Retina Display. However, the iPhone 4s came with a few perks, Siri included. The iPhone 4s delivered an overhauled camera sensor, a faster and improved processor, and brand new new antennas. Needless to say, the iPhone 4s, at the time, was one of the most impressive smartphones on the market.
In the months and years since the iPhone 4s' arrival, consumers have scooped up Apple's former flagship. The iPhone 4s remains an option thanks to its presence on the Apple Store alongside the iPhone 5s and iPhone 5c. It serves as Apple's budget option as Apple gives it away for free on-contract. While we don't recommend buying it, the iPhone 4s is certainly still an option, especially for those that want an iPhone but don't want to fork over tons of cash.
More importantly, it's still in the hands of many consumers, many of whom skipped the iPhone 5 and iPhone 5s. However, with the iPhone 4s looking old amongst big names like the Samsung Galaxy S5 and HTC One M8, many iPhone 4s owners are likely thinking about a potential upgrade later this year.
Rumors suggest that Apple has a bigger, and better smartphone of its own planned for 2014 and over the past month, we've started to hear a lot about the company's alleged plans. The iPhone 6 release may still be months away but there are still enough credible rumors to warrant an early comparison to the iPhone 4s.
This comparison aims to help set the expectations of current iPhone 4s owners as we head deeper into the year and closer to Apple's inevitable iPhone 6 announcement. Here is what iPhone 4s owners (and prospective iPhone 4s buyers) need to know about the iPhone 6.
Release Date
Like we mentioned before, the iPhone 4s, despite being several years old, is still on shelves. Apple Stores currently carry the device and it's available through a number of third-party routes as well. Apple's decision to can the iPhone 5 in favor of the iPhone 4s was an interesting decision but those are the cards that consumers were dealt back when the iPhone 5s and iPhone 5s first arrived.
This comparison isn't aimed at those who are thinking about buying a three year old phone. It's about those who currently own the iPhone 4s and are thinking about upgrading to the iPhone 6. iPhone 4s upgraders would be wise to check out Apple's iPhone 5s and iPhone 5c ahead of the iPhone 6 release.
Consumers who are looking to physically compare the iPhone 4s to the iPhone 6 are going to have to wait a few months because iPhone 6 rumors virtually all point to a release this fall. As we've pointed out, this makes a whole lot of sense given that Apple's past three iPhones launched in the fall and given that the company tends to stick with a very particular release cycle.
Over the past few months, there have been a great deal of iPhone 6 release date rumors. The most recent credible rumor comes from the CEO of a company that partnered with Apple to sell the iPhone in Russia. Earlier this year, he claimed that the iPhone 6 release date would land in September, 2014 without giving a specific date. As we've noted, this is the second Apple partner to point to the fall iPhone 6 release date and the most direct iPhone 6 release date claim because it comes from a company that has an instrumental role in helping Apple sell the iPhone.
Thus far, we have not seen a specific iPhone 6 release date emerge and we probably won't until we get much closer to the actual iPhone 6 launch date.
The CEO's information lines up with all of the recent iPhone 6 release date rumors. Here is a quick recap of the latest reports on the iPhone 6′s upcoming release date:
So, what this means is that iPhone 4s owners who are in need of a new iPhone right now are going to be stuck with Apple's current lineup and the numerous Android and Windows Phone currently options on the market. An iPhone 6 could certainly arrive this summer but it's looking like Apple will once again stick to the fall.
Display
The iPhone 4s retained Apple's small 3.5-inch Retina Display that the company first introduced with the iPhone 4. The display is smaller than the 4-inch Retina displays found on the iPhone 5 and iPhone 5s and significantly smaller than most of the displays found on flagship smartphones of 2014.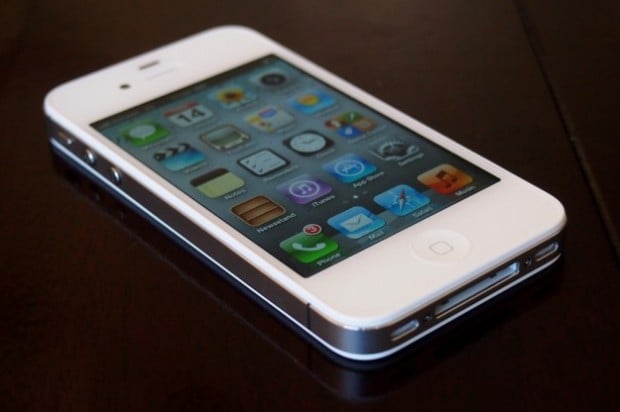 Back in 2012, DisplayMate called the iPhone 5 display, "the best smartphone display we have tested to date." The publication's claim carried over to the iPhone 5s which sports the same 4-inch Retina Display with 640 x 1136 pixel resolution at 326 pixels-per-inch. So while the iPhone 4s display is good, it's not the best iPhone display on the market right now.
In fact, DisplayMate's rigorous testing suggests that Samsung's new Galaxy S5 surpassed the Retina Display. According to the publication, "the Galaxy S5 is the best performing smartphone display that we have ever tested." In other words, this year's display technology has finally caught up to the iPhone 5 and the iPhone 5s.
Rumors suggest that Apple is prepared. iPhone 6 rumors almost universally suggest that the next iPhone will come with a larger display that will compete with the likes of the Samsung Galaxy S5 and beat out the displays found on the iPhone 5s, iPhone 5 and yes, the iPhone 4s. At least when it comes to quality.
Reports assert that Apple could introduce two new iPhones at two new sizes. Display rumors point to one model that supposedly will come with a display that's between 4.5-inches and 4.8-inches. A majority of rumors specifically point to a 4.7-inch display. That model is rumored to have a higher 1920 x 1080 pixel resolution which would put it on par with many of the top Android smartphones.
The iPhone 4s, like the iPhone 5s and iPhone 5, does not offer support for full HD, something that companies like Samsung have mocked in new commercials.
https://www.youtube.com/watch?feature=player_embedded&v=sCnB5azFmTs
Rumors also point to a larger 5.5-inch iPhone 6 that would compete against the Samsung Galaxy Note, the device that is seen in the video above. However, it looks like Apple may not release them both at once.
A new report from Reuters claims that Apple is planning a 4.7-inch iPhone 6 release for this fall and that the larger 5.5-inch iPhone 6 may be delayed. In fact, rumors are starting to point to two possible iPhone 6 releases this year.
EMSOne, Reuters, Ming-Chi Kuo,Steve Milunovich from UBS, and a new report from The Commercial Times all point to a delayed release for the larger 5.5-inch iPhone 6. The Commercial Times suggests that the 5.5-inch iPhone 6 may have been pushed into 2015.
There is also a ton of chatter about Apple utilizing sapphire for the iPhone 6 display. A Sapphire display would mean a more scratch-resistant display. If true, we could wind up seeing a iPhone 6 that not only comes with a bigger sized, higher-resolution screen but a display with improved battery efficiency and image quality.
In summary, for now, it looks like the iPhone 6 could be bigger and better than the 3.5-inch Retina Display found on the iPhone 4s. While the uptick in resolution will likely be welcomed, iPhone 4s owners need to start preparing to have to deal with a larger phone.
Design
If the iPhone 6 comes with a larger display than the iPhone 4s, it will almost certainly come with a larger overall footprint than the company's iPhone 4s.
iPhone 6 design rumors remain inconclusive despite several alleged iPhone 6 photo leaks. A recent Macotakara report shared two possible sets of iPhone 6 dimensions for both 4.7-inch and 5+inch models.
While it might come with a larger overall size, the device may be thinner than the iPhone 4s while still offering room for components and a larger battery. The rumored iPhone 6 dimensions are listed below, compared to both the iPhone 5s and the iPhone 4s.
iPhone 4s – 115.5 × 62.1 × 9.3mm
iPhone 5 – 123.8 x 58.6 x 7.6 mm
iPhone 5s – 123.8 x 58.6 x 7.6mm
iPhone 6 (4.7) -140 x 70 x 7mm
iPhone 6 (5.7) – 160 x 80 x 7mm
Sonny Dickson claims that the iPhone 6 may be as thin as 5.5mm, down from a 7.6mm thick iPhone 5s. This smaller size could come in part from new display technology that reduces the thickness needed for display backlighting, as shared in a report on LEDInside of TrendForce.
Ming-Chi Kuo of KGI Securities, in a note shared by MacRumors, says that he believes that the iPhone 6 will come with a power button on right and narrower bezels. The thinner bezels could potentially lead to an edge-to-edge display, something that we've seen pop up in rumors as of late. Kuo accurately predicted many of the iPhone 5s' features and is considered a trusted source.
Alleged iPhone 6 photos and mockups claim to show the exact look of the upcoming iPhone but thus far, they are conclusive. While they do look a lot like a larger iPhone, they don't offer any clues in regard to the build material. Apple likely won't take a step in the opposite direction so iPhone 4s owners can expect a build material that is at least on par with the anodized aluminum designs found on the iPhone 5s and iPhone 5.
Camera
When the iPhone 4s first came out, it had one of the best cameras around. Its 8MP camera sensor came with a number of bells and whistles that allowed users to capture striking photos and video. Unsurprisingly, camera technology has come a long way in two and a half years and the cameras on devices like the iPhone 5s, iPhone 5 and Samsung Galaxy S5 put the iPhone 4s camera to shame.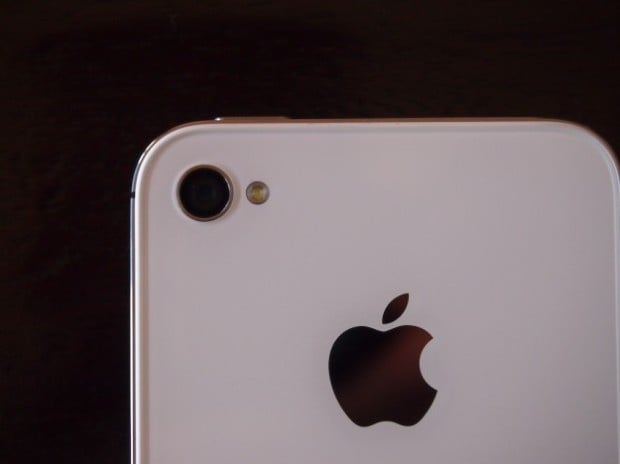 It's not like Apple sits by idly. Every year, Apple offers an upgrade to the rear camera on the iPhone so it hasn't been surprising to see iPhone 6 camera rumors point to an upgrade.
While Apple may not join the race to push more megapixels in 2014, the iPhone 6 camera should be improved over the iPhone 5s'. AppleInsider reports that Apple is planning to focus on "image-enhancing components" based on discussions with people familiar with the matter. So while the iPhone 6 may not have a 16MP camera sensor like the Samsung Galaxy S5, its camera could still be on par, or better, than Samsung's shooter.
Another rumor suggests that the iPhone 6 will arrive with Optical Image Stabilization, which the iPhone 5s doesn't have. In fact, only a few flagship smartphones boast OIS, the Nexus 5 and LG G2 being two of them.
This rumor is based off supply chain chatter, and if true, would allow users to take better looking photos and videos and enhance low light photography by using a special gyroscope and technology.
Specs
The iPhone 6 is probably going to come with more than just a new display, new design and a new camera. We'll likely see Apple perform its yearly hardware maintenance and offer some improvements over the iPhone 5s and iPhone 5. In fact, rumors are already pointing to a number of potential iPhone 6 feature upgrades.
Here, we take a look at how the iPhone 6′s rumored specifications compare to the specifications that are on board Apple's iPhone 4s. The point is not to make the iPhone 4s look bad, it's to highlight potential differences for current iPhone 4s users.
iPhone 6
iOS 8
4.5-4.8-inch and 5 -5.5-inch Sapphire displays
2GB RAM
16GB / 32GB/ 64GB / 128GB storage options
3.2MP HD front-facing camera
8-10MP rear-facing camera
802.11ac WiFi
Touch ID Fingerprint Sensor
iPhone 4s
Apple A5 Processor
iOS 7.1
3.5-inch Retina Display
512MB RAM
16GB / 32GB/ 64GB storage options
0.3MP front-facing VGA camera
8MP rear-facing camera
1,420 mAh battery
802.11 a, b, g, n WiFi
Regular Home Button
Software
Last year's iOS 7 represented the second major update for the iPhone 4s. If Apple sticks to its usual pattern, it means that there should be one more major update in store for Apple's former flagship. The company historically has kept its devices upgraded for three years before kicking them to the curb. What this means is that there is a good chance that the iPhone 4s will get the next iOS update, presumed to be called iOS 8, but that there is also a very good chance that iOS 8 will be its last major update.
Apple recently announced its dates for WWDC 2014. The annual developer conference will be taking place at the beginning of June with the keynote likely taking place on June 2nd. There, the company plans to show off its new versions of OS X and iOS. We know this because Apple itself confirmed it.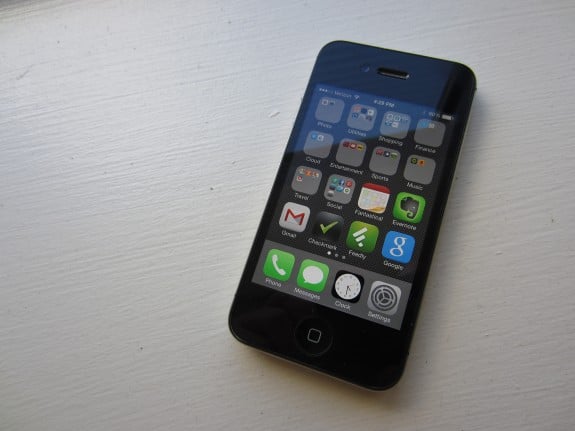 Rumors suggest that the iPhone 6 will debut with new iOS 8 software on board, not surprising given Apple's propensity to include the latest iOS software on the latest iPhone hardware.
As we inch closer to June and the start of WWDC, iOS 8 rumors have started to emerge in great numbers. Rumors point to software changes that include VoLTE support on the new iPhone 6 and iPhone 5s for this year. Remember, iPhone 4s does not even have LTE support. It uses "4G" or HSPA networks. HSPA speeds, on average, are slower than LTE data speeds.
That's not all that iOS 8 is rumored to have. Mark Gurman at 9to5Mac recently shared many details about the new version of Apple's iPhone and iPad software. Health and fitness are a major focus and a collection of iOS 8 mock ups show what a Healthbook feature could look like.  Other iOS 8 rumors flowing from Gurman and his sources include plans for a better Apple Maps, a standalone iTunes Radio app and more.
There is also talk of a much improved Siri. Techcrunch recently reported that Apple bought Novauris last year for an undisclosed sum. Yoon Kim, and other voice recognition experts from the company are currently working with Apple and there is a good chance that iOS 8 will boast their fingerprints.
Apple is also rumored to be including Shazam support inside iOS 8, a feature that would let iPhone and iPad users use Siri to detect the song that is playing.
One other thing that current iPhone 4s owners will want to keep in mind: New iPhone hardware typically gets the full version of iOS software while older devices will often get a watered down version. This isn't confirmed but there is a very good chance that the iOS 8 update that lands for the iPhone 6 will be vastly different than the software than lands for the iPhone 4s.
Price
The most attractive thing about the iPhone 4s, right now, is its price. Apple gives it away on-contract and those looking outside of the Apple Store will find that it's much cheaper than the likes of the iPhone 5s and iPhone 5. And while we don't know the iPhone 6's exact price, it's safe to assume that it will be cheaper than the iPhone 6.
Apple's iPhones have historically landed for $199.99 on-contract, or $200 more expensive than the iPhone 4s' price tag. This year's iPhone model, according to some analysts, could break the mold.
In November, shortly after the iPhone 5s relaese, Chris Caso of Susquehanna Financial Group made a bold prediction. He claimed that the price of the iPhone 6 could jump up as much as $100 from the price of the iPhone 5s. He also added that "the potential for the iPhone 6 price point to move higher,"  and that "we think Apple could get away with a $50 to $100 premium for a larger screen size iPhone 6."
Caso was alone for awhile but he isn't alone anymore. Analysts continue to suggest that the iPhone 6 could see a price hike. Recently, well known Jefferies analyst Peter Misek said that he also believes that there is a potential for a $100 price jump. A $100 price jump would put the iPhone 6 at $299.99 on-contract, or, same as the Samsung Galaxy Note.
Not everyone agrees though. UBS analyst Steve Milunovich recently chimed in to the discussion and says that he thinks Apple could keep the iPhone 6 price static at $199.99 on-contract. Either way, the iPhone 6 is bound to be more expensive than a smartphone that arrived nearly three years ago. Furthermore, those who currently own the iPhone 4s will probably want to start saving now, just in case.