7 Ways the iPhone 6 Beats the iPhone 5
After spending more than two months with the iPhone 6 and more than two years with the iPhone 5, it's time we took a look at some ways Apple's new iPhone beats its aging flagship. The goal here is to get those of you thinking about an upgrade, or thinking about buying one of the two, headed in the right direction with your purchase.
In 2012 I, like many of you, found myself looking for a new smartphone to replace my iPhone 3GS. There were a ton of options available to me but I decided to stay within the Apple ecosystem. Apple's flagship that year was the iPhone 5 and like millions of others, I waited up to buy Apple's new piece of hardware, a piece of hardware that helped usher in the iOS 6 era.
For more than two years, the iPhone 5 spent countless hours at my side. I used it for work, I used it to film important events, I used it to watch movies, and play games. I probably used my iPhone 5 more than I should of. And while that's bad for me, it's good for you. I want my experience with the iPhone 5, and now my experience with the iPhone 6, help you to come to a well informed decision about your next smartphone purchase.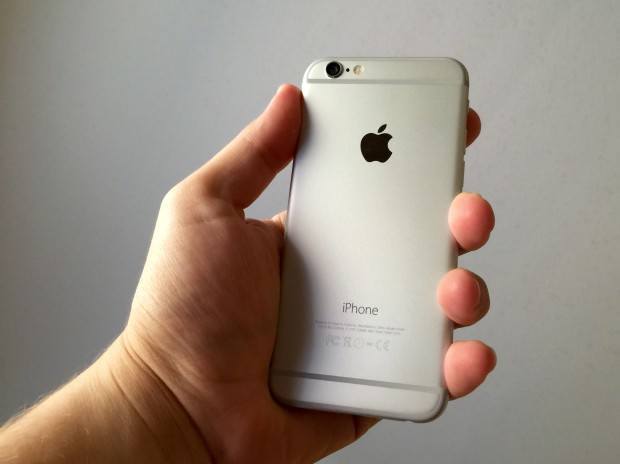 After two years with the iPhone 5, I decided to replace it. It was tempting to stick with it for another year given the upgrade to iOS 8 but the iPhone 6 was simply too tempting. Once again, I found myself waiting up until midnight to order the iPhone 6 and once again, I signed up for another experience with Apple's iconic smartphone.
I've spent a lot of time with both of these phones, the iPhone 6 has taken the role of the iPhone 5, and I want to share my experiences with those of you who are thinking about replacing the iPhone 5 for good or are trying to decide between a cheap iPhone 5 and the iPhone 6. I've spoken to many of you in private and hopefully, my advice helped. Now I want to address everyone.
Today, I want to look at some of the ways that the iPhone 6 beats the iPhone 5. I'm not doing this with the intention of bashing a two year old phone. I'm doing this to answer a question that I get on a regular basis: "Should I get the iPhone 6?" Here's my answer after two months of use.
Screen Size
After two years with a 4-inch Retina Display, I was ready for something new. The iPhone 5 screen, while beautiful, is simply too small for many of the activities I enjoy. Playing the occasional game of tower defense. Watching clips of the Golden State Warriors and my beloved San Diego State Aztecs basketball team. Editing photos and videos. Browsing the web. Believe me, it was hard to go back to the 4-inch display after using some of the big and bold screens found on Android phones.
The iPhone 6's screen doesn't do much in terms of looks but the increase in screen size is an advantage. Games look and play much better on a 4.7-inch Retina HD display. Watching videos and sports clips is much improved and I never have to worry if I leave my iPad behind. The screen real estate on the iPhone 6 is more than enough. Editing photos and video, something I've gotten into over the course of the least year or so is a much easier task on the larger display. The web is simply stunning on the iPhone 6, can't give it any better praise than that.
There is no going back at this point. At least not for me. I've been using the iPhone 5 as a secondary device over the past two months and the 4-inch display feels downright silly every time I use it. Now, I realized this a long time ago because of my job. Many of you probably haven't played around with a larger display and don't know what you're missing.
If you do know and you're simply afraid of the change in overall size, there's no need to be. The larger iPhone 6 took some adjustment but over the course of the last two months, I no longer have any difficulties. My brain is now wired to deal with the bigger screen.
Camera
This shouldn't come as much of a surprise but the iPhone 6 camera beats the iPhone 5 camera, in more ways than one. First off, it can shoot better photos and video. Simple as that. You'll especially notice a difference when you take a photo or video in a low light environment. I've gone back and look at some of my old iPhone 5 footage and while it was good for its time, the footage I've taken with the iPhone 6 puts it to shame.
There are some other more subtle differences too. Sound on videos shot with the iPhone 6 is incredible. This will be immediately apparent. I remember the days when I'd take the iPhone 5 to a concert and pray that I could make out lyrics or certain instruments or sounds. With the iPhone 6, I've never felt that kind of anxiety. This sounds strange but I feel confident when I take the iPhone 6 out. I know that I'm not going to ruin my favorite song or a special moment because the microphone can't pick up the proper sound.
Apple's also tacked on some smaller improvements to the camera application in iOS 8, some of which are not accessible on the iPhone 5. Slow-mo is one of the features and it's one that I've started using on a regular basis. While sl0-mo isn't going to push you over the fence one way or the other, the whole camera package will.
iOS 8 Performance
The iPhone 5 is getting older and thus, its performance is starting to take a bit of a hit. As I've noted in my iOS 8 reviews for the iPhone 5, I've noticed a significant drop in speed after the iOS 8.1 and iOS 8.1.1 updates. It's a little better after iOS 8.1.1 but there is still that sluggishness, that occasional slow down that often plague older devices running new software. If I had to spend another year with the iPhone 5 with iOS 8.1.1 on board, I'd go nuts. Speed is integral to the iOS experience.
Apple's iPhone 6 and its new processor handle iOS 8 with ease. In my two months with the phone, I've experienced two bouts of sluggishness. I've experienced two in the last 10 minutes on the iPhone 5. The software is far more fluid, far more stable on the iPhone 6. I've taken very good care of my iPhone 5 and so I don't think it's any fault of my own. I think it's just a case of age.
It's only going to get worse. My iPhone 3GS was nearly unusable after the iOS 6 update. And while the iPhone 5 may not suffer as badly after an upgrade to iOS 9 but you can be sure that the iPhone 6 is going to be in much better shape.
Touch ID
When the iPhone 5s first came out, I shrugged at the addition of Touch ID. It didn't excite me and after using it on the phones of colleagues and friends, my opinion didn't change. After using the iPhone 6 for two months, I honestly do not know if I could go another day without it. It's not the Fort Knox of mobile security but boy is it convenient. The iPhone 5, of course, does not have Touch ID.
Apple Pay
The iPhone 6 also delivers NFC to the iPhone for the first time. Near-Field Communication has been around on smartphones for quite some time now but Apple's finally delivered with this year's iPhone and its new Apple Pay service. If you've never used Apple Pay, let me relay a recent experience of mine so that you can get some idea.
When Apple Pay first came out, I loaded up a few of my cards. The process took all of 10 minutes for me though it could take longer depending on the type of cards you have. Using the feature is just as quick and easy. I typically shop at Whole Foods and fortunately they, like many other companies, have partnered with Apple to use Apple Pay.
A typical shopping experience with the iPhone 6 involves me leaving my wallet at home, picking up veggies and other goods, tapping my iPhone 6 at the register, and walking out without any kind of a hassle. I haven't used the feature as much as I'd like but it's only going to get better as more apps and more stores adopt it.
Speakers
I'm a borderline audiophile and so I was delighted to discover that the iPhone 6's speakers outperform the iPhone 5's. The sound is crisper, stronger, and louder than what the iPhone 5 offers.
This is huge for speakerphone phone calls, dance parties and movie watching while in bed. The iPhone 5 speakers aren't terrible but they aren't good either. This is a huge upgrade that Apple, for whatever reason, isn't talking about.
Battery Life
After spending two years with the iPhone 5, I came to expect a full day or so of battery life when using a mixture of LTE and Wi-Fi. Less than a day when using a ton of LTE. The iPhone 6 battery doesn't blow the iPhone 5's out of the water but there is a noticeable difference, at least in my experience over the past two months or so.
Instead of getting close to a full day of use, I easily get a full day of use out of the iPhone 6 when using a mixture of LTE and Wi-Fi. Typically, I get more than a full day and I usually find myself plugging in to charge in the morning rather than at night. The iPhone 6 also does a better job of mitigating the drain caused by LTE. I can usually get about a full day of use, even when I'm primarily using LTE. The iPhone 6 has lived through instances where my iPhone 5 would have died.
It's not a night and day difference so don't go in expecting this massive change but I still feel a lot of more confident about taking my iPhone 6 out with me without a charger.
Battery life is just one the advantages the iPhone 6 holds over the iPhone 5. It will be up to you to decide if the iPhone 6 is worth the price of admission but take it from me, I don't have a single regret about making the jump to a new phone after two years. The iPhone 6 is the superior phone.

As an Amazon Associate I earn from qualifying purchases.