iPhone 6 vs. iPhone 5: Early Look at What to Expect
Rumors concerning Apple's 2014 iPhone, currently dubbed iPhone 6, have been swirling for weeks, teasing consumers particularly iPhone 5 owners who are set to come off contract next year. While the iPhone 6 is far from set in stone, we want to take an early look at how we expect the iPhone 6 to shape up compared to last year's iPhone, the iPhone 5.
In September of 2012, Apple took the curtain down from around its latest and greatest iPhone. Dubbed iPhone 5, the device came with a number of features that buyers had been waiting on for years. First, 4G LTE data speeds, speeds that eclipse those found on HSPA+ or "4G" and blow 3G data speeds out of the water.
Second, a larger 4-inch display, one that added more space and bumped the aspect ratio to 16:9 but kept the iPhone 5's overall size difference to a minimum. Apple made the iPhone slightly taller to accommodate the larger display while keeping it extremely thin. The device also introduced the new Lightning dock standard that Apple users have come to know over the past year and a half.
While the iPhone 5 is still fresh in the minds of consumers, it's getting older. Next year, millions of iPhone 5 owners will come off contract, many of whom will start the search for a brand new smartphone. The new year will be home to many options but thanks to rumors, there is likely one device that many iPhone 5 owners have their eyes on.
Next year, Apple is expected to release another numbered iPhone, an iPhone 6, which will likely come to replace the iPhone 5s as the company's flagship. It's still mostly in the shadows but over the past few weeks, we've seen rumors start to pick up as we get closer to Samsung's big smartphone launch and the start of the new year.
The iPhone 5 may no longer be available at Apple but it's still on sale through other outlets and it's still in the hands of a great many people. Here, we take a look at how we expect the iPhone 6 to match up with last year's iPhone 5.
Release Date
The iPhone 5 was first released back in September of 2012. For a year, the device reigned as Apple's flagship smartphone, until it was replaced this past September by the iPhone 5s and iPhone 5c. Interestingly, the iPhone 5 was killed off completely through Apple with the iPhone 5c and iPhone 4s remaining as the company's budget options.
We don't expect Apple to magically bring the iPhone 5 back which means that it will be not be on Apple Store shelves when the next iPhone makes its debut next year. It will, however, likely be available through places like Best Buy and through places like Craigslist and Ebay as a budget alternative to Apple's lineup.
Point is, the iPhone 5 will be available to those that don't want the iPhone 5s, iPhone 5c or iPhone 6. Speaking of the iPhone 6, it's expected to debut sometime next year with rumors ranging from May to the fall. The May rumor comes from hit-or-miss publication Digitimes, a rumor that, for the moment, stands alone.
Summer and fall are the prime candidates at this point and while it would be nice to see an iPhone 6 debut earlier in the year, May seems a little bit early given Apple's history, the fact that WWDC almost always takes place in June, and the fact that iOS 7.1 isn't expected to arrive until March. iPhone 5 owners won't be coming off contract until September and even early upgrades are not going to align with a May release. Finally, a one month gap between iOS 7.1 and a new iPhone, which always brings new iOS software, seems a bit off.
We expect the iPhone 6, at the earliest, this summer. At the latest, in the fall like the iPhone 5s and iPhone 5 before it. Apple has stuck to those months and at this point, there is no reason to believe that it will be making a drastic change next year with the iPhone 6.
Design
Historically, numbered versions of the iPhone have featured a redesign. With the iPhone 4, we saw a jump from plastic to metal and glass. With the iPhone 5, Apple shifted from glass to a premium all-metal and glass design punctuated by the device's anodized aluminum back. Over the years, the company has continually slimmed down the iPhone. The iPhone 5 measures in at a mere 7.6mm thin and weighs just 112 grams.
iPhone 6 design rumors have not leaked to the surface just yet. What we do expect though is the iPhone 6 design to be different than the designs found on the iPhone 5s and iPhone 5. No doubt, it's a great design but we've seen its weaknesses and we know that Apple likes to mix it up every two years.
Apple's new iPhone may be larger, overall, than the iPhone 5, but we don't expect that to come at the expensive of thickness. The iPhone 6 will almost certainly be thin. We also would expect Apple to thin out the bezels, like it did on the iPad Air, to make the iPhone 6 as compact as it possibly can.
We also don't expect Apple to take a step backward when it comes to build materials. It could make a change from anodized aluminum, given the obvious wear and tear that users have run into, but don't expect it to go back to plastic. The iPhone 6, like the iPhone 5, should feature a premium design, worthy of its expensive price tag.
Display
The iPhone 5 was the first iPhone to sport a 4-inch display with 16:9 aspect ratio. The display is .5-inches larger than the previous iPhone models though as we pointed out, the increase in size didn't dramatically change the overall size of the device. While the iPhone 5s used the same screen size, resolution and more, rumors point to an iPhone 6 with a much larger display that could also boast better quality as well.
Rumors, for months, have claimed that the iPhone 6 will finally introduce a much larger screen to iPhone buyers. Rumors have centered around a 4.5-inch to 5-inch display.
NPD DisplaySearch, which accurately predicted the iPad 3′s Retina Display, claims that Apple is working on two different display sizes including a 4.7-inch 1280 × 720 display and a 5.7-inch 1920 × 1080 display. Well respected KGI Securities analyst Ming Chi Kuo believes Apple is planning an iPhone 6 with a 4.5-inch to 5-inch display in 2014. Kuo accurately predicted many of the iPhone 5s features ahead of the launch.
A report from The Wall Street Journal backed those rumors when it exclaimed that Apple was indeed testing larger iPhone display sizes and that it could become a reality in 2014. The WSJ is a known Apple mouth-piece. There is clearly some truth to these rumors, given the sources, given that they are all centered in and around the same display sizes.
And while we have heard rumors of a larger iPhone for years, 2014 seems like the year this will finally happen. We fully expect Apple to finally change up the Retina Display and screen size with the iPhone 6, offering something both larger and better than the display found on the iPhone 5.
Specs
When the iPhone 5 arrived, it boasted a number of improvements over the iPhone 4s, the iPhone that came before it. From its iSight camera, to its A6 processor, to its 1GB of RAM, the iPhone 5 came with specifications that put the iPhone 4s' to shame and trumpeted a powerful new era of the iPhone.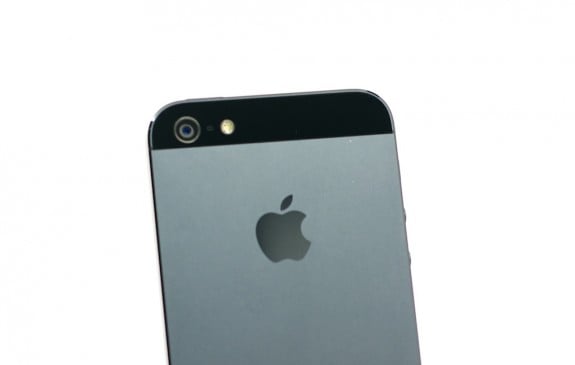 Of course, this happens every single year. The iPhone 5s brought improvements of its own, including a brand new 8MP iSight camera and a brand new A7 processor with 64-bit support, the latter of which is something that the iPhone 5 simply does not have. We expect the iPhone 6 to not only best the iPhone 5 in performance, but the iPhone 5s as well.
Rumors surrounding the iPhone 6's specifications are scarce at best though we've seen patents and rumors hint at a few different things, including a Lytro-like camera feature. Specifics aside, we expect the iPhone 6 to not only come with a tweaked camera, but also a new high-performance processor that features 64-bit support. iOS 7, of course, was built with 64-bit support in mind.
We also expect Apple to keep its fantastic battery life around, it won't sacrifice that, and the iPhone 6 should come with similar storage options as the iPhone 5s and iPhone 5. Rumors have pointed to a 128GB model for years and it could be that the iPhone 6 introduces such a feature. At this point though, expect 16GB, 32GB and 64GB at least.
Software
Currently, the iPhone 5 is running iOS 7.0.4, an update that is the latest version of iOS 7. Next in line is thought to be iOS 7.1, an update that is currently in Apple's beta process and is rumored to be out in March. That date is not confirmed. Whatever the case, it won't stay on iOS 7.1 forever and it will more than likely get a brand new update once the iPhone 6 arrives.
That's because Apple hardware always arrives with new software. iOS 7.1, to us, is too incremental for a phone like the iPhone 6. Apple will almost certainly want to outfit it with a brand new iOS update, an update that will likely be shown off at its annual WWDC conference. That update is likely going to be iOS 8.
We haven't heard much about Apple's next iOS update though we expect it to fall in line with past updates. That means tweaks and enhancements, that means additional features and that means a similar look. We don't expect Apple to ditch the look of iOS 7.
The iPhone 5 will get iOS 8 which will serve as the device's second major iOS update. Apple iPhones usually get three years of support which means that the iPhone 5 should get iOS 9 before being retired. With that in mind, we expect the iPhone 6 to get better support than the iPhone 5, it's how things work.
We also expect it to feature a different software feature set. Apple tends to trim features down once a phone gets older so the iPhone 5 will more than likely won't get everything the iOS 8 update has to offer.
Carriers
The iPhone 5 arrived on AT&T, Sprint and Verizon right from the get go and weeks later, it emerged for smaller carriers in the United States. Apple loves to get its flagship on small, regional operators. It did not, however, emerge on T-Mobile or U.S. Cellular right from the start.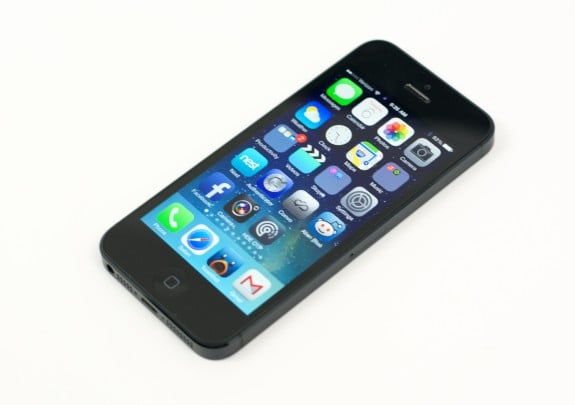 Instead, T-Mobile officially launched the iPhone 5 earlier this year alongside the iPad. The iPhone 5 never arrived on the nation's fifth largest carrier, U.S. Cellular. The iPhone 5s on the other hand, not only arrived for AT&T, Sprint, T-Mobile and Verizon, it also landed on U.S. Cellular and a handful of regional operators in the United States. We expect the same from the iPhone 6.
What this means is that we expect the iPhone 6 to become available on more carriers than the iPhone 5. Whether that's just U.S. Cellular or not remains to be seen.
Price
Those looking to buy the iPhone 5 anywhere between now and the iPhone 6 launch are going to find a smartphone that costs around the same as the iPhone 5c, Apple's $99 smartphone. For instance, Best Buy is selling the Verizon iPhone for $99.99 on-contract, same price as the iPhone 5c. If anything, that price will get lower as time goes on and we get closer to the arrival of an even newer iPhone.
While the iPhone 6 price remains a mystery, one thing is for sure. It will be more expensive than the iPhone 5. New iPhones always command a flagship price and that price, in recent years, has been $199.99. There is, however, talk of that price possibly jumping up due to the new technology on board the iPhone 6. One analyst believes that the price could be bumped up as much as $100.
Numerous times, we've seen Apple debut new technology on the iPhone, only to keep the price the same. It's hard to imagine the company moving beyond its well-known $199.99 price point with the iPhone 6. At this point, despite analyst chatter, we expect it to remain the same or at least close to the same.
There is no way that it will be any lower than $199.99, however.

This article may contain affiliate links. Click here for more details.