iPhone 6 vs iPhone 6 Plus: 6 Reasons iPhone 6 Plus is Better
The iPhone 6 and iPhone 6 Plus offer Apple customers real choice for the first time. In this article I'll explain why the iPhone 6 Plus is a no-brainer for me, but why the iPhone 6 is a better choice for a lot of people.
There are several differences between the iPhone 6 and iPhone 6 Plus, with the biggest difference being screen size and overall dimensions. The iPhone 6 has a 4.7″ (diagonal) display, while the iPhone 6 Plus has a 5.5″ display. There are a few other subtle differences, which are also pushing me towards the iPhone 6 Plus, which I'll detail below.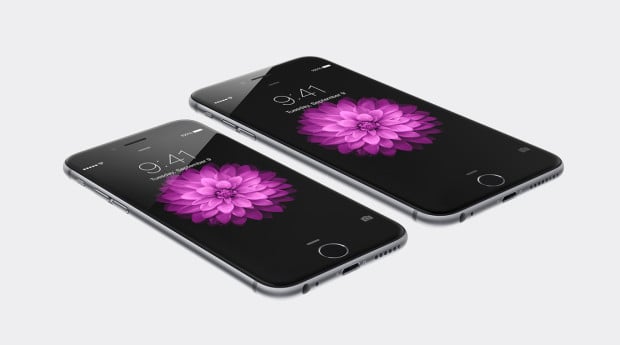 First, for some background on my phone addiction. I own and use just about all of the current flagship phone currently available., with AT&T Wireless as my primary carrier. The iPhone 5s is my daily driver and I never leave home without it. My second favorite phone is the LG G3, an Android phone that like the iPhone 6 Plus features a 5.5″ display. I also use my HTC One M8 as a mobile hotspot and as a backup phone on Verizon when my AT&T phones lose signal strength. I also occasionally use my Galaxy Note 3 and Nexus 5. I have a drawer full of older iPhones and Android phones. I plan on replacing my iPhone 5s with the iPhone 6 Plus, making it my new daily driver. Here's Why:
iPhone 6 Plus Has Better Battery Life than the iPhone 6
The biggest pain point I have with my iPhone 5s is battery life. I usually carry at least one battery pack in my pocket or in my backpack so I can charge it while I'm on the go. The iPhone 6 won't completely alleviate my battery anxiety, but it's a great step in the right direction.
The iPhone 6 Plus is bigger, which means there's room for a bigger battery. Of course, the iPhone 6 Plus display will use more energy than the iPhone 6's display when it's on, but the bigger battery more than makes up for it. As you can see in the table below, the iPhone 6 Plus is far ahead of the iPhone 6 Plus in just about every category. Since I use my iPhone more as a small computer than a telephone when I'm running around, I'm most concerned with browsing times. I also want to be able to watch baseball games, football games and other video content without constantly stressing about battery life.
| iPhone Battery Life in Hours | iPhone 5s | iPhone 6 | iPhone 6 Plus |
| --- | --- | --- | --- |
| Audio | 40 | 50 | 80 |
| Video | 10 | 11 | 14 |
| WiFi Browsing Battery Life | 10 | 11 | 12 |
| LTE Browisng Battery Life | 10 | 10 | 12 |
| 3G Browsing Battery Life | 8 | 10 | 12 |
| 3G Talk | 10 | 14 | 24 |
| Standby (days) | 10 | 10 | 16 |
The iPhone 6 Plus has 40% better battery performance when playing back videos compared to the iPhone 5s and can outlast the iPhone 6 by three hours. That's an entire baseball game or a couple of movies. The iPhone 6 Plus can last for two more hours than either the iPhone 5s or iPhone 6 when browsing the web on 4G LTE. Another major difference between the iPhone 6 and iPhone 6 Plus is standby time. The iPhone 6 can standby for up to 10 days, while the iPhone 6 Plus can last 16 days. Nobody will likely leave their iPhone 6 Plus untouched for over two weeks, but who wouldn't want 60% better standby time? This means the iPhone 6 Plus will be able to stretch its battery out towards the end of a long day or overnight when chargers aren't available.
iPhone 6 Plus Has a Bigger, Better Display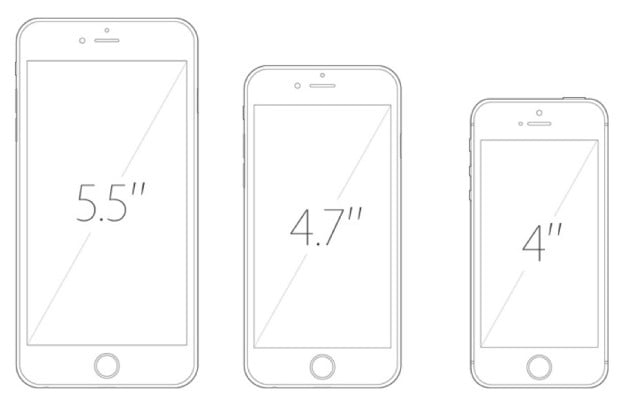 The iPhone 6 Plus's bigger display is another feature that's very important to me. Not only is it physically larger than the iPhone 6's display, but it's also higher resolution. That means it can pack more pixels onto the screen and display full HD video properly. The iPhone 6 Plus display's  1920 x 1080 resolution display is exactly what iPhone developers are going to be aiming at when they update their apps. The iPhone 6 Plus display will also have more pixels per inch (401 ppi) compared to the iPhone 6's display (326 ppi), which means images and video should appear smoother on the iPhone 6 Plus than the iPhone 6. Having a bigger display is more important to me than the phone's overall portability.
iPhone 6 Plus Camera is Better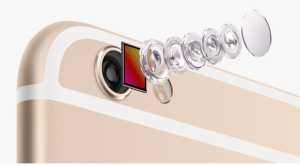 The iPhone 6 and iPhone 6 Plus have virtually identical cameras. Both of these iPhone models have 8-megapixel sensors with what Apple calls Autofocus pixels and a bunch of other features. But the one thing that sets the iPhone 6 Plus camera apart is that it's the only iPhone with optical image stabilization. That means the iPhone 6 Plus can cut down on the number of blurry pictures caused by camera shake. That doesn't mean it will be able to freeze a running dog or toddler in a dimly-lit scene. But it will help capture sharp images if the iPhone user's hand is moving slightly while capturing images.
My iPhone is an important camera to me, but I still carry a point-and-shoot on family outings and DSLRs for most events I'm capturing for work.  DSLRs are still my go-to choice for my kid's birthday parties and other once in a lifetime events. The iPhone 6 Plus won't replace my point-and-shoot or DSLRs by any means, but it will close the gap a bit thanks to optical image stabilization.
iPhone 6 Plus Isn't Too Big…For Me
https://youtu.be/-ZrfXDeLBTU
The iPhone 6 Plus is simply too big for some users to handle comfortably. I'm 6′ 4″ and have large hands that can easily handle the 3.06″ wide iPhone 6 Plus. The iPhone 6 Plus's thinner profile should more than make up for the extra 1/8″  of width.  It measures just 7.1mm thin, making it 25% thinner than the LG G3. After using the LG G3 as my secondary phone I'm perfectly comfortable using an iPhone that's approximately the same size.
Just because the iPhone 6 Plus is the right size for me, it doesn't mean it's the right size for you. One problem with a larger phone is that it can be difficult to tap parts of the screen, especially when using it with one hand. For two years, Apple stressed that the iPhone 5, iPhone 5c and iPhone 5s had perfectly sized 4″ displays for one-handed use. To help solve the problem of not being able to reach all parts of one screen with your thumbs, Apple's created a feature called Reachability. With Reachability turned on, the top half of the screen pulls down to the bottom half, leaving the top half of the display blank. Whether or not Reachability works for you is a personal matter, but I'm pretty sure at least some iPhone 6 Plus users won't like it.
The iPhone 6 Plus weighs in at 6.07 ounces, which is 54% more than the iPhone 5s and 33% more than the iPhone 6. I don't mind the extra heft, but many users will. It wasn't that long ago when mobile phones weighed in at just 3 ounces or so.
AppleCare+ for my iPhone 6 Plus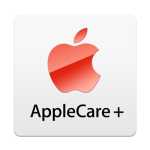 AppleCare+ costs $99 regardless of which iPhone you buy it for. That means it's actually a better value for the pricier iPhones. I will be buying the 128GB iPhone 6 Plus, which has a full replacement cost of $949. So why does this matter? It's a lot easier to drop and damage larger phones. Large metal phones are slippery and harder to keep ahold of. For example, I dropped my caseless HTC One M8 after owning it for just two days. Putting a protective case on a phone the size of the iPhone 6 Plus would make the whole package ridiculously big and even more difficult to hold. I do not recommend buying the iPhone 6 Plus without AppleCare+ or some other form of damage protection insurance. I guarantee you that there will be loads of people crying about their busted iPhone 6 Plus displays in a couple of weeks. The bigger the phone, the harder it will fall.
$100 More is Worth It
The iPhone 6 Plus costs $100 more than the iPhone 6 and I'm more than willing to plunk down the extra money considering how much I rely on my iPhone everyday. If budget is an issue, the iPhone 6 would serve me just fine, but I want the best iPhone available. Assuming I use the phone for a year, it will cost me about a quarter per day compared to going with the iPhone 6.

This article may contain affiliate links. Click here for more details.