iPhone 6 vs Samsung Galaxy Alpha: What Buyers Need to Know
Back in July rumors started to circulate about an all-new Samsung Galaxy Alpha coming to take on the iPhone 6 release. Now nearly two months later both devices have officially been released, are available now, and today AT&T confirmed they'll be offering Samsung's latest metal-clad handset later this week.
With the iPhone 6 here prospective buyers are likely looking at all the options currently available, as well as those coming soon like a Nexus 6 or Samsung Galaxy Note 4, and below we'll compare Apple's latest to Samsung's new aluminum smartphone.
Read: Samsung Galaxy Alpha Heads to AT&T
Like the Note 4, the Samsung Galaxy Alpha is the "next evolution" in the Galaxy brand with new aluminum chamfered edges and a sleek new look, but does it compare to the new iPhone 6? They both have a beautiful design and  pocketable 4.7-inch display so read on for all the details on both these newly released smartphones.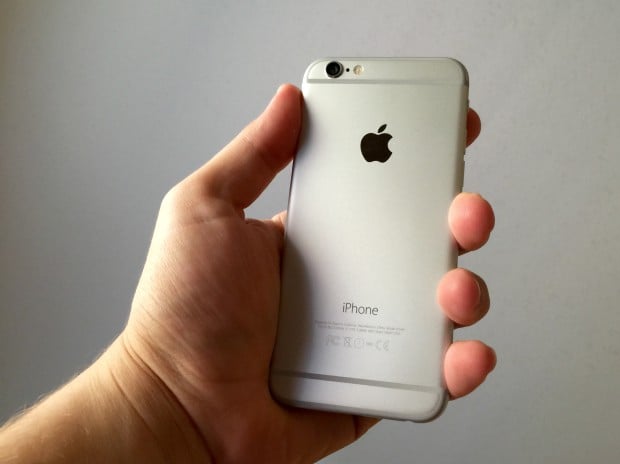 There are a lot of options for prospective smartphone buyers this fall, and more are coming soon with the Nexus 6 and Motorola DROID Turbo for Verizon. However, two that will likely catch consumers eyes walking into an AT&T store are the iPhone 6 and the Samsung Galaxy Alpha, not to mention the Galaxy S5 or Note 4.
While we can't make a decision for you, as everyone has different needs, wants, preferences, or budgets, we can provide you with details that could help you make a better decision before buying a phone and signing a new 2-year contract.
Design
Which metal phone should you buy? It's a hard choice that consumers will have to decide on later this week when the Galaxy Alpha arrives in stores on September 26th, not to mention much of the iPhone 6 stock is running low. However, lets look at the design of both these new phones.
The new Samsung Galaxy Alpha has the same soft dimpled plastic design approach as previous Samsung releases, but the difference is the sleek and thin profile, and the addition of metal. The Galaxy Alpha is Samsung's first phone wrapped in a real aluminum frame. However, it's only on the sides, and the rest is the familiar plastic of Samsung's entire lineup.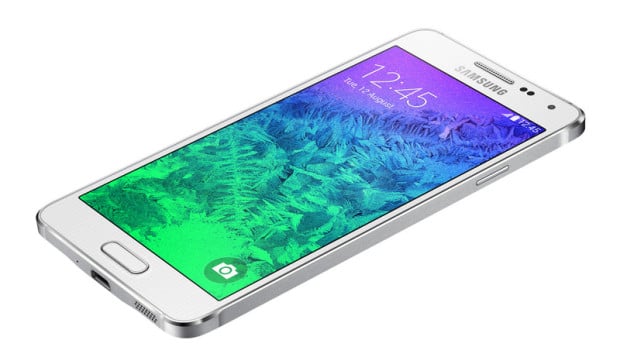 The edges are curved and chamfored to give it a unique and shiny look, and overall the handset is quite impressive. This is a very similar look to the iPhone 5, actually, so users will instantly notice it and enjoy what it has to offer.
Apple's new iPhone 6 has aluminum on the entire back of the device, cutouts and slits for the radios and antenna's, and plastic sides wrapping around to the face of the newly re-sized 4.7-inch display. It's the second biggest iPhone ever, and has a sleek new design to go with it.
Overall the Galaxy Alpha actually looks a lot like the iPhone 5s, in a way, but still has the familiar Samsung look and feel at the same time. It's a great looking phone that users will appreciate. Both phones have pros and cons, but we'll need to get our hands on the Alpha before we comment more on the design. We will say that the inclusion of a real aluminum frame rather than the metallic-looking plastic trim is much improved. In terms of both look and feel.
Display
The display is a key selling point of any phone. After years of mocking Samsung for big screens, Apple has finally caved to consumer demands and released a 4.7-inch iPhone 6, and a huge 5.5-inch iPhone 6 Plus. The Galaxy Alpha though, is Samsung's smallest flagship phone in years and is the same 4.7-inch size as the iPhone 6. Something that is not a coincidence.
Both phones feature a 4.7-inch 720p HD display, but neither deliver a 1080p experience we've seen on Android since 2013. Apple uses a 1334 x 750p IPS Retina HD display, while Samsung's Alpha delivers a 1280 x 720p HD panel. The iPhone 6 has more pixels per inch, but barely enough to make any noticeable difference from Samsung's AMOLED display.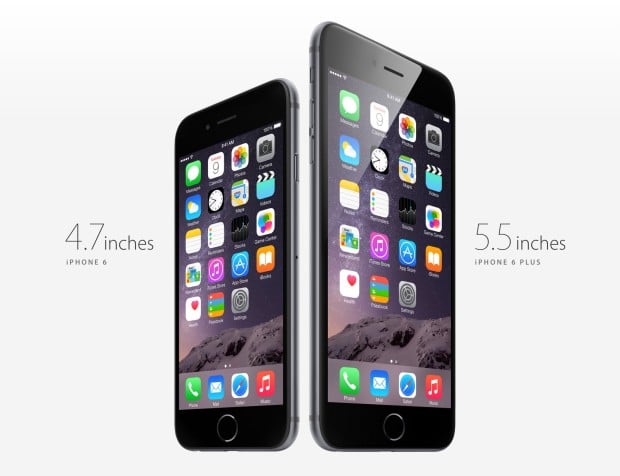 The iPhone 6 should technically offer a more crisp experience with better sharpness and clarity, but really the difference is so minimal this shouldn't persuade a buyer one way vs the other. Apple always has quality screens, but Samsung's Super AMOLED panels have great colors, contract, and saturation.
Neither can compete with similar sized screens with a 1080p HD resolution, but the lower 720p should increase battery life. This isn't a concern, so proceed without worry.
Camera
Apple's phones have always had excellent cameras, and the new iPhone 6 promises to deliver the best experience yet. It's still 8 megapixels, like previous years, but has been overhauled to deliver the best camera on any iPhone. That being said, Samsung's Galaxy Alpha has a 12 megapixel OIS camera and a 2.1 front camera vs Apple's facetime front shooter for selfies.
Samsung's phones have all had excellent cameras as of late with fast auto-focus times, so this one we'll need to actually compare before saying much more. Initial impressions on the iPhone 6 camera are excellent, so camera-focused buyers may want to wait this one out, or try them both in stores themselves.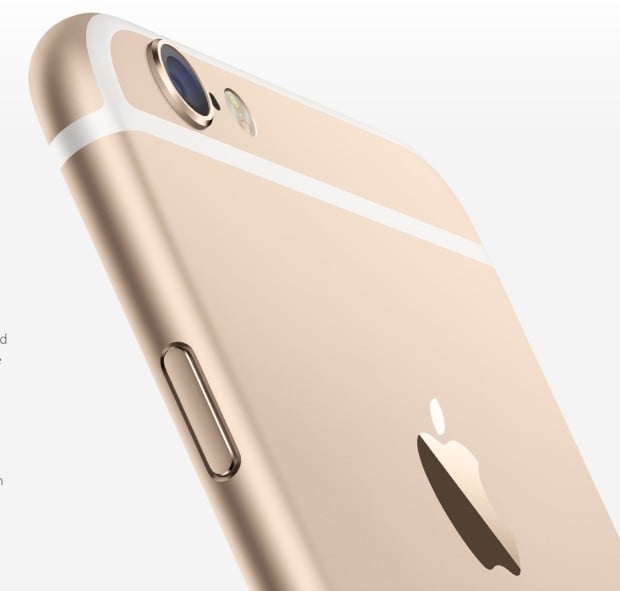 Apple's TrueTone flash and 240 FPS slow-motion video capture could put it over the edge, but then again the Samsung Galaxy Alpha can record 4k video. So take your pick.
Specs
Comparing specs doesn't mean one is better than the other, especially considering one is Android vs iOS. While we won't go into the discussion of quad-core vs dual core (or iOS vs Android for that matter) below is the detailed breakdown of what both have to offer in terms of specs, and size. Take note at how similarly sized and matched these phones really are.
Galaxy Alpha Specs
4.7-inch 1280 x 720 HD AMOLED Display
1.8 GHz 8-Core Samsung Exynos Processor with 2GB of RAM
32GB internal storage, no micro-SD slot
12 Megapixel rear and 2.1 front Camera setup
Metal "solid finish" design, plastic back
Android 4.4.4 KiKat
Fingerprint scanner and heart rate sensor
1,860 mAh battery
132.4 x 65.5 x 6.7 mm and 115 grams
iPhone 6 Specs
4.7-inch 1334 x 750 HD IPS Retina Display
1.4 GHz Dual-core Apple A8 processor with 1GB of RAM
16/64/128GB storage, no micro-SD
8 Megapixel rear and 1.2 front facing cameras
Meal design all around
Apple iOS 8
Fingerprint scanner with TouchID
1,810 mAh battery
138.1 x 67 x 6.9 mm and 129 grams
Pretty tight matchup here, right down to the Apple-like nano-SIM card Samsung chose to employ. It's safe to say this phone was built to battle the iPhone 6, even if the Galaxy S5 does a great job of that by itself. The Galaxy Alpha isn't as tall, slightly wider, and comes in a bit thinner while weighing less thanks to some plastic on back vs all aluminum.
One thing buyers should be aware of is storage. Apple never offers micro-SD cards for expandable storage, and the Alpha is one of Samsung's first to do the same. You get 16/64/128GB iPhone 6 options, vs only a 32GB Galaxy Alpha. It's this that brings us to our next important difference, the price.
Price
The iPhone 6 is expensive, just like all versions before it. Users will be paying a premium for more storage too, and sadly there's only one option with the Galaxy Alpha. Without getting into it too much, here's the breakdown.
iPhone 6 16GB – $199 on contract
iPhone 6 64GB -$299 on contract
iPhone 6 128GB – $399 on contract
Galaxy Alpha 32GB – $199 on contract
Those are the important factors, but there's also off-contract pricing for those interested.
iPhone 6 16GB – $649
iPhone 6 64GB – $749
iPhone 6 128GB – $849
The more you know!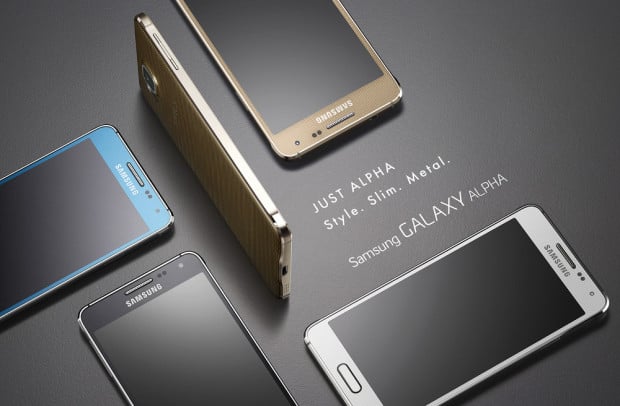 Final Thoughts
Trying to compare iOS to Android is like comparing Apples to Oranges, and both have their respective fans, features, and things they both do well. What it all comes down to is pricing, carrier availability, and of course a users wants and needs.
What is clear though, is that the Samsung Galaxy Alpha has been designed to match toe to toe the iPhone 6, even if Samsung had to pair down much of the features it offers on its flagship Galaxy S5. For those looking for a premium smartphone experience, but don't want the iPhone 6 or something too big, Samsung's new Galaxy Alpha is certainly worth looking at.
Until we spend more time with both devices we'll hold off on a verdict, and be sure to test the camera and battery life on both once we're able to.

As an Amazon Associate I earn from qualifying purchases.