iPhone 6: What We Know So Far
The iPhone 5s has only been out for a few months, but talk about the next model is already kicking in high gear as we make our way into 2014. We have no idea what Apple has in store for the next-generation iPhone, but leaks, rumors and concepts are already being thrown around.
Unfortunately, it's a little too early for production leaks to show up, so there aren't any spy photos of the hardware of the so-called iPhone 6, but from what we've been hearing from the grapevine, we have an idea of what the next iPhone might look like and what kind of features it could potentially pack when it inevitably launches at some point in 2014.
Hardware Specs
It's rumored that the iPhone 6 will sport a larger display, most likely around 4.8-inch display (or as large as 6 inches) in order to become more relevant in the smartphone market, where 4.8-inch handsets are pretty much the norm at this point.
Of course, the current 4-inch display on the iPhone 5s and iPhone 5 aren't any less relevant by any means, but Apple might be feeling the need to up the screen size in order to compete more with Android handsets. Then again, Apple has never felt any pressure to play "catch up" with other phone manufacturers. Plus, the reports suggest that Apple is merely just testing bigger displays, which doesn't really mean a whole lot, since companies test all sorts of things that never make it to production.
Rumors are also pointing to a curved display on the next iPhone, with the screen possibly wrapping around the edges, but this seems a bit too far-fetched at this point. We don't see the use for a screen that wraps around edges per se, but a curved display (similar to past Nexus devices) could be in the cards.
As for CPU, RAM, GPU, etc., there aren't many details about that yet, but it's pretty much guaranteed that we'll see improved performance across the board. Currently, the iPhone 5s sports an A7 dual-core processor clocked at 1.3GHz with 1GB of RAM. It's possible we could see a quad-core processor make its way into the iPhone for the first time with double the RAM to go with it.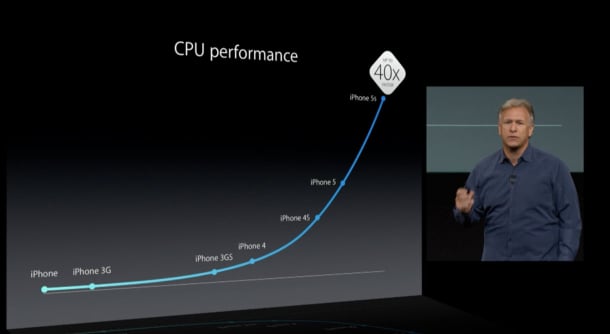 But if there's one thing we know about the iPhone and iOS, it's that the two work together so well that the phone can be blazing fast without much performance power compared to some flagship Android devices. With that said, we'll most likely see improvements to the CPU, but it may not match the Nexus 5's Qualcomm 800 2.3GHz quad-core processor if you're looking at numbers.
Design
The design of the iPhone 6 is so up-in-the-air that there aren't any reliable renders to go off of yet, and as mentioned earlier, it's a bit early for production spy shots to make their way into the ether, so we can't get a good idea of what the design of the iPhone 6 will be.
However, seeing as how this is an all-new generation after the iPhone 5s, the iPhone 6 will most likely include a brand new design, considering that the iPhone is up for a new design anyway. The handset saw new designs with the iPhone 3G, iPhone 4 and iPhone 5, while the iPhone 3GS, iPhone 4s and iPhone 5s were incremental updates that were pretty minor.
We've already seen a lot of nifty concept art pieces of the iPhone 6, some of which we would love to be the real design of the next iPhone, but it's most likely that none of the concepts we see will be very accurate, so at this point, we're only left to dream.
Features
When we think about what features could come with the iPhone 6, the first thing that comes to mind is gestures, and that's because Apple recently bought PrimeSense, which was the company that developed the original Kinect technology for the Xbox 360. We're not sure exactly what to expect from this, but it's possible that we could see hover gestures make its way to the new iPhone, similar to Samsung's Galaxy S series.
The iPhone 6 also might be when we finally see NFC included with the iPhone for the first time. The number of Android devices with NFC has exponentially grown over the last few years and the growth isn't slowing down, either, as uses for NFC continue to grow. However, the iPhone has been one big device that hasn't adopted NFC yet, and it's not said whether or not Apple will put it in the iPhone 6.
However, patents from Apple have referred to the possibility of an iWallet digital payment system that could take advantage of NFC. Of course, plenty of patents never see the light of day, but considering how mobile payments and NFC have taken off, we wouldn't be surprised to see Apple get in on the action.
Wireless charging is another feature that we could see in the iPhone 6, with reports and that the next Apple handset might include it, thanks to some patents that Apple has filed. Wireless charging is still a fairly new innovation, and not many devices come with it by default. But that number is continually growing and we wouldn't be surprised to see the iPhone gain wireless charging this time around.
Release Date
We've heard reports that the iPhone 6 could release as early as June, but if the past three years are any indication, it's most likely that the next iPhone will launch at some point in the fall of 2014.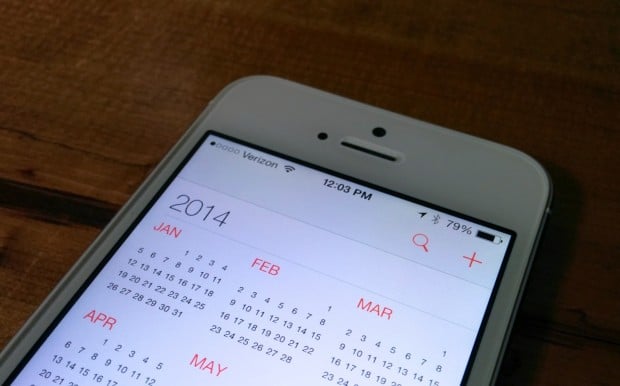 Past iPhones have indeed been released in June, including the very first iPhone back in 2007, but Apple hasn't used that release cycle for three years now. Of course, there's always the chance that the company could go back to a June release schedule, but it seems a fall release is doing well, considering that it's the precursor to the holiday shopping season.
Price
Don't expect the iPhone 6 to cost any less than what the iPhone currently costs. The current handset is priced at $199 on-contract for the 16GB model and it goes up $100 for double the storage tier. Off contract, you can get it starting at $650.

We expect the iPhone 6 to cost the same when it launches later in 2014, unless Apple adds some extraordinary feature to the iPhone that will force the company to raise the cost just a bit to, say, $249 — similar to how the Retina-equipped iPad mini costs $70 more than what the first-gen iPad mini was priced at.

As an Amazon Associate I earn from qualifying purchases.