iPhone 6 Wi-Fi Speed Test Crushes iPhone 5s (Video Demo)
The new iPhone 6 has blazing fast Wi-Fi  that is much faster than the iPhone 5s and other older iPhones. Apple mentions faster Wi-Fi in its iPhone 6 marketing materials, but it's overshadowed by bigger selling points. I'm happy to report that the real-world Wi-Fi experience matches up with Apple's claims, delivering a Wi-Fi solution that can deliver the same speeds as the latest Macs.
The iPhone 5 and iPhone 5c Wi-Fi speeds are plenty fast for web browsing, downloading music and a lot of other tasks. But downloading movies, big apps and streaming can take quite a while with these older phones. Of course, a phone's Wi-Fi technology is just one component to being able to download big files quickly. A fast Internet service plan and high-quality router are also big pieces to the speed puzzle.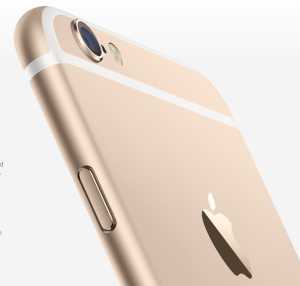 In this video demonstration I fired up the Speedtest.net app on my iPhone 5s and iPhone 6. Both iPhones were connected to my Time Capsule router, which was in the same room as where I shot the video.  My Apple Time Capsule is plugged into a cable model that Comcast provides as part of my XFinity Triple Play Bundle with 125 Mbps service. That's pretty much ideal conditions for realizing Apple's promise of faster Wi-Fi.  As you can see in the video and results below, the iPhone 6 was nearly twice as fast as the iPhone 5s. That's not triple the speed like Apple says is the maximum difference, but it is enough of a difference to see that it's a giant leap forward in wireless capabilities.
Speedtest.net Results (Office): 
iPhone 6: 180.97 Mbps Download, 24.06 Mbps Upload
iPhone 5s: 85.34 Mbps Download, 23.87 Mbps Upload
Mac Pro:: 167.88 Mbps Download 25.91 Mbps Upload
I also ran the same test on my Mac Pro, which is plugged into my Time Capsule router with an Ethernet cable. The Mac Pro hit 167.88 Mbps, just a hair slower than the iPhone 6.
The huge difference between the iPhone 5s and iPhone 6 Wi-Fi speeds is due to different Wi-Fi technology. The older iPhone 5s has an  802.11 b/g/n chip, while the iPhone 6 has an 802.11 ac chip. Apple's newest computers and routers use 802.11 ac technology, which offers greater range in addition to faster transfer speeds.
The increased wireless range is really important in places where the iPhone 5s could barely get a signal. For example, my bedroom is two stories above my home office and my Time Capsule router. Even though I have a pair of Apple routers extending my network, Wi-Fi speeds on my iPhone 5s are so poor from my bedroom that I generally switch off Wi-Fi and use 4G LTE late at night and early in the morning. My MacBook Air can connect just fine to my home network since it has 802.11 ac technology. I'm very pleased that the iPhone 6 has almost the exact same Speedstest.net results as my MacBook Air thanks to the upgraded Wi-Fi.
Speedtest.net Results (Upstairs Bedroom):
iPhone 6: 23.90 Mbps Download,11.02 Mbps Upload
iPhone 5s:  1.04 Mbps Download, 0.43 Mbps Upload
MacBook Air: 23.76 Mbps Download,  10.58 Mbps Upload
Obviously people aren't going to buy the iPhone 6 just because of its faster Wi-Fi speeds, but it's a feature that can have big real-world impact. As you can see above, my iPhone 5s Wi-Fi connection is painfully slow. Using 4G LTE to watch Netflix or HBO Go is expensive and something my wife and I avoid doing. Thanks to the 802.11 ac chip in the iPhone 6 chip, we can finish watching movies in our bedroom without worrying about paying AT&T any overage fees.
Keep in mind that you will need an 802.11 ac compatible router to realize the full benefits of the iPhone 6's new Wi-Fi capabilities. Both the Apple Airport Extreme and Apple Time Capsule come with 802.11 ac technology. The cheaper Apple Airport Express runs on the older 802.11 b/g/n standard like the iPhone 5s.
Read more about the iPhone 6 here.