iPhone 6c Release Date Rumors Point to Early 2016 Launch
It's been a while since we've heard anything about the iPhone 6c, but iPhone 6c release date rumors are starting to pick up again thanks to a new report.
It was rumored earlier this year that the iPhone 6c would launch alongside the iPhone 6s back in September, but that never happened. Along with that, rumors of the iPhone 6c came to an abrupt stop, but as we get closer to 2016, rumors are starting to pick back up again.
The iPhone 6c has been rumored to come with a 4-inch display, which would bring back the smaller iPhone after Apple made the screens bigger with the iPhone 6's 4.7-inch display. The iPhone 5c comes with a 4-inch screen, so it's possible that the iPhone 6c could see similarities to its older brethren.
However, ever since the iPhone 6s announcement, reports on the iPhone 6c have been pretty much nonexistent until now.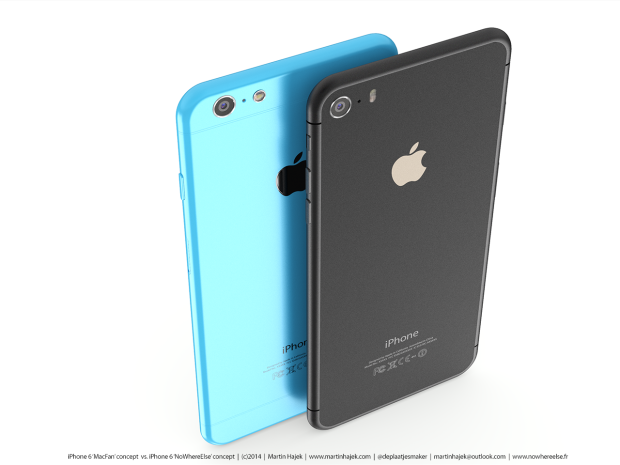 According to a Chinese report, Apple is planning to release the iPhone 6c early next year, possibly announcing the device in January and releasing it to the public in February.
This would be an unusual time for Apple to launch a new product, but it wouldn't be the first time that the company has announced a new iPhone in January. In fact, the first-generation iPhone was announced in January 2007, but wasn't released until June later that year.
Still, it wouldn't be completely far-fetched for Apple to announce the iPhone 6c next month, but we're still taking the rumor with a grain of salt.
As for the design and features of the rumored iPhone 6c, the same report claims that the device will come with a metal body instead of a plastic polycarbonate shell. However, it will still come in a variety of colors, just like the iPhone 5c.
It's also said that the iPhone 6c could receive Touch ID and NFC (for Apple Pay), but because of the low cost of the device, it probably won't come with a 3D Touch display.
In the past we've seen what was reported to be leaked images of the iPhone 6c's outer shell, which confirms the variety of bright colors that it would come in, but doesn't confirm the alleged metal body that the new device is claimed to have, since the leaked images still show a polycarbonate shell.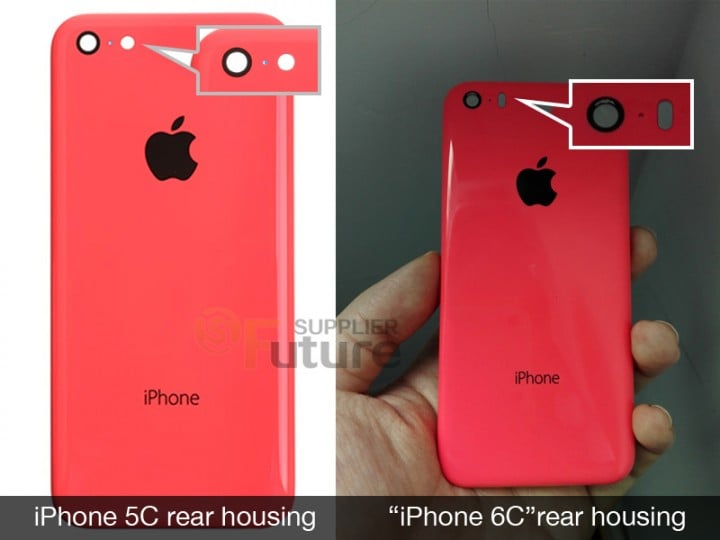 In fact, those leaked images of the iPhone 6c's shell look nearly unchanged from the iPhone 5c, save for a couple of minor changes, like the camera LED flash being elongated on the iPhone 6c just like on the iPhone 5s, as well as more speaker grille holes on the bottom of the shell.
As for other details about the iPhone 6c, past rumors have suggested that the device will come equipped with Gorilla Glass and use Apple's A8 processor, which is the same one found in the iPhone 6.
Read: iPhone 6c Rumors: 3 Things to Know
Of course, though, the 4-inch screen will likely be the main feature of the new device, as many iPhone users yearn for that smaller display. While some users want larger screens, there are still many smaller-hand folks who prefer a smaller screen to make their iPhone easier to wield, and I can't blame them.
As for whether or not we'll actually see the iPhone 6c arrive early next year is something that's entirely unknown aside from rumors, which may or may not be true. The iPhone 5c didn't sell too well, and Apple discontinued that device quicker than we've ever seen for an Apple product. It's possible they're trying again to see if a lower-cost iPhone would be good for consumers, but we're not holding our breath just yet.

As an Amazon Associate I earn from qualifying purchases.