iPhone 6s AppleCare Prices Are on the Rise
Apple announced and unveiled the iPhone 6s and iPhone 6s Plus yesterday, and if you plan on upgrading and getting AppleCare+, be prepared to spend a little more than expected.
If you're not familiar with AppleCare, it's the company's own warranty program that comes with every Apple product that you purchase. Your iPhone comes with one year of AppleCare for free, with an additional year available to add on for a fee. You also get free phone support for that two years, whereas regular AppleCare users only get 90 days.
With AppleCare, you get protection whenever your iPhone suddenly fails, like the battery dying quicker than normal or a button no longer works. You also get coverage for up to two incidents of accidental damage that are subject to a service fee.
While AppleCare comes with every new Apple product that you buy, many consumers spring for AppleCare+ in order to get the two years of coverage, which is how long a phone contract lasts before the user can upgrade devices. However, if you plan on upgrading to the iPhone 6s, be prepared to spend more for AppleCare+, as prices have went up.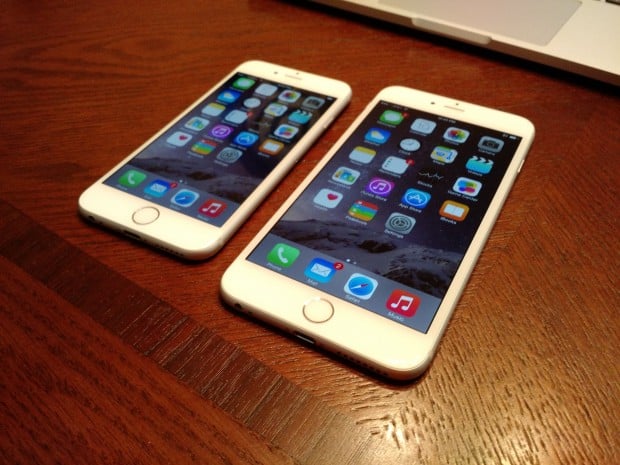 Apple has posted AppleCare+ details for the iPhone 6s, and it's priced at $129, which is $30 more than what the company charges for iPhone 6 and older users. Furthermore, the service fee for accidental damage is now $99 for the iPhone 6s, while the iPhone 6 is still at $79.
We suppose these higher prices aren't too surprising, as the new 3D Touch display on the iPhone 6s might make it more difficult for Apple repairmen to open up the device in order to fix a problem.
Read: Should You Buy AppleCare?
Still, though, $129 for an extra year of protection isn't terrible, especially the $99 fee for any accidental damage. A replacement iPhone 6s would cost way more than that for sure, but it seems like Apple is slowly drawing a fine line for what's deemed an acceptable price for an extra year of warranty coverage. Who knows what AppleCare+ will cost with the iPhone 7 and iPhone 7s.
The iPhone 6s keeps the same overall look and feel as the iPhone 6, but adds in a few new features, including a new 3D Touch display, much like the Force Touch display on the Apple Watch, where you can hard press on an app and bring up some shortcuts for that app. For instance, the Mail app would allow you to start a new email right from the home screen by utilizing the 3D Touch screen features.
Furthermore, the new iPhone 6s comes with a better camera that now has a 12-megapixel sensor instead of an 8-megapixel sensor for larger photos, as well as the ability to record 4K video. There's even a feature called Live Photos, that records a short video whenever you take a picture and then animates the photo for a cool effect.
Overall, the iPhone 6s is the definition of what Apple's "S" upgrades have always been for the iPhone, so while the iPhone 6s isn't a huge upgrade over the iPhone 6, it's at least enough of an upgrade for some users looking for a new smartphone.
Apple also announced the iPad Pro, as well as the new Apple TV. The iPad Pro is Apple's largest tablet yet, coming with a 12.9-inch screen, but it's also the most expensive iPad yet, with prices starting at $799 for the 32GB WiFi-only model and going all the way up to $1,079 for the LTE model with 128GB of storage.
It's certainly a tablet that isn't aimed at the everyman, but rather professionals out in the field who can take advantage of the portability while still having the performance that they need.

This article may contain affiliate links. Click here for more details.