iPhone 6s Camera Rumors Suggest Same 8MP Sensor
The iPhone 6s will likely be a minor refresh come this fall, just like all second-generations iPhone models are, and upgrades to the camera will likely be minor as well.
According to the Taipei Times, the iPhone 6s will keep the same 8-megapixel camera sensor as the iPhone 6 that's currently on the market. Apple first released an improved 8-megapixel rear camera on the iPhone 4s back in 2011 and that same sensor size has been implemented into the iPhone 5, iPhone 5c, and the iPhone 5s.
However, each new iPhone received obvious improvements with picture and video quality, proving that the number of megapixels isn't everything, but it's certainly odd that Apple hasn't bumped it up in over four years.
In any case, it's almost a given that the iPhone 6s will come with a better camera, and reports over the last couple of months have deemed that a big likelihood. Some reports even suggest that the iPhone 6s could see the biggest camera boost that the iPhone has ever received.
According to multiple reports in the recent past, the iPhone 6s could boast a dual-lens system that allows for better image quality, thanks to improved low-light capabilities, as well as the possibility to offer optical zoom in the iPhone for the first time ever.
Furthermore, Daring Fireball's John Gruber has mentioned in the past that he was told the next iPhone would include a dual-lens camera system, and the camera improvements would move the image quality into DSLR territory, which we'd have to take with a giant grain of salt, as no camera will be able to match the image quality of a decent DSLR. Entry-level DSLRs, maybe.
Two-lens camera systems in smartphones are nothing new by any means, as the HTC One M8 includes two lenses, but it's certainly something that isn't too common, and if it's a system that will drastically increase image quality, we wouldn't doubt if Apple was at least checking it out and testing it as we speak.
Of course, there's no doubt that the next iPhone will be able to take much better photos than the iPhone 6, and that's something we expect, but we'll have to wait until later this year to really find out what Apple has in store for the iPhone 6s's camera.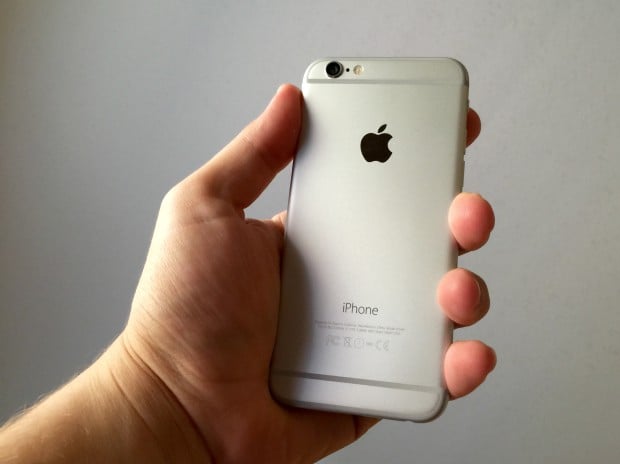 Other iPhone 6s rumors have begun trickling in recently, including a report about the possible display technology that the next iPhone could include. It's said that the iPhone 6s could come with a glasses-free 3D display.
The report says that the technology would not be able to use the same display technology that's currently on the iPhone 6, meaning a completely new display would be in order for the iPhone 6s.
Something like this is certainly possible, but from what we've already seen from the Amazon Fire Phone, consumers aren't that excited about such a technology, as the Fire Phone has experienced poor sales from the very beginning.
While we would take this rumor with a huge grain of salt, Apple has already dabbled in 3D display technology of sorts, in the form of iOS 7's and iOS 8's Parallax Effect feature that provides the illusion that the screen is in 3D. The parallax effect was first introduced in iOS 7 and is a feature that also made its way to iOS 8. Essentially, it gives your iPhone or iPad's home screen a neat 3D look, so when you move your device around in your hand while keeping your head still, it looks like you're looking "around" the app icons onto the wallpaper, almost like you're looking through a window out onto the iOS 8 world.