iPhone 6s Display Rumors: 3 Exciting Details
iPhone 6s rumors are slowly starting to pick up, and there have already been several reports of what the new smartphone's display could consist of. Here are three exciting details.
The iPhone 6 received the biggest jump in screen size ever for the iPhone, jumping from a 4-inch display to a 4.7-inch display, and a 5.5-inch screen on the iPhone 6 Plus. However, it kept the same LCD display technology as past iPhones, leaving much of the excitement still built up in consumers. However, the iPhone 6s could be a big step forward when it comes to display technology.
iPhones have long had excellent displays, being one of the first to offer high-resolution screens starting with the iPhone 4 back in 2010. Ever since then, the iPhone has offered Retina displays on all models, with the biggest being a full 1080p HD resolution on the iPhone 6 Plus.
However, the iPhone 6s could be the mark of another noteworthy upgrade for the display, as many rumors are focusing on the iPhone 6s screen. Here are three details about the iPhone 6s display, based on recent rumors.
iPhone 6s Force Touch
Multiple sources say that the "Force Touch" technology used in the Apple Watch will make its way to the iPhone 6s with the 4.7-inch and 5.5-inch displays.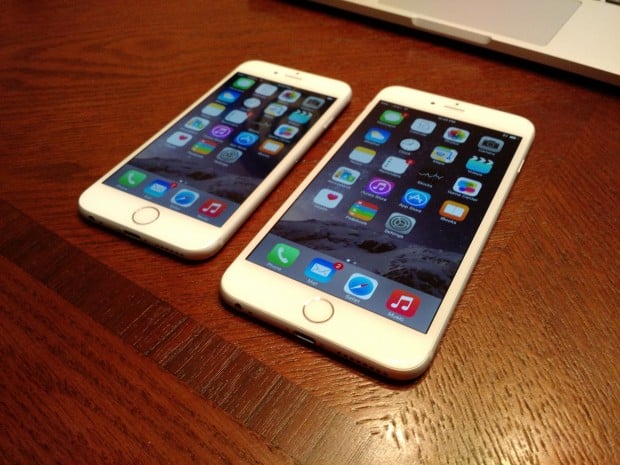 If you don't know much about Force Touch, it was first introduced on the Apple Watch, and is currently the only Apple product running the display technology.
Essentially, it allows users to initiate all sorts of different tasks based on how light or hard they press down on the touch screen. The pressure sensitivity allows users to perform different tasks in one area of WatchOS, whether it'd be selecting something or previewing what's in an app folder.
A similar technology was also revealed in the new MacBook back in March at the Apple Watch event. More specifically, the trackpad received a feature similar to Force Touch, where you can press down hard or tap lightly on the trackpad to perform certain tasks, whether that'd be previewing what's in a folder or selecting an item.
It certainly seems like Apple is slowly expanding this type of technology to its various products, and the iPhone 6s could easily be next in line.
OLED Technology
It's been rumored in the past that Apple could use OLED in the iPhone 6s display. OLED displays are far better than LCD and other display technologies, but the biggest drawback currently is that OLED costs more to manufacture overall, meaning that products with OLED technologies can be more expensive.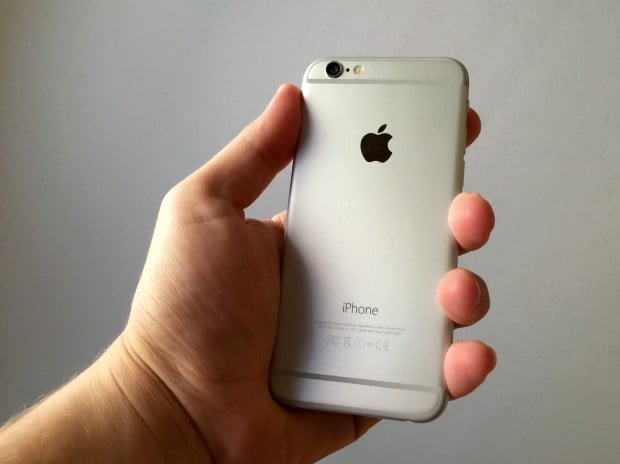 If you're not familiar with OLED display technology, the biggest benefit is that it doesn't require a backlight, allowing OLED screens to be thinner and lighter than other types of display technologies. This also makes it possible to bend and curve OLED displays, allowing Apple to play around with a lot of different phone designs for future iPhones.
Glasses-Free 3D Display
While seeming a bit far-fetched, this one isn't entirely crazy. Past rumors have suggested that the next iPhone could come with a glasses-free 3D display.
The linked report says that the technology wouldn't be able to use the same display that's on the iPhone 6 right now, which means a re-design would most likely have to happen in order to have a 3D display like this, but one thing to keep in mind is that Apple probably won't re-design the iPhone until the iPhone 7 in 2016.
A glasses-free 3D display is certainly possible, but from what we've already seen from the Amazon Fire Phone, consumers aren't that excited about such a technology, as the Fire Phone has experienced poor sales from the very beginning.
Again, it's not completely insane if the iPhone were to include a 3D display at some point, as Apple has already played around with 3D technology in a way, and it's a feature called Parallax Effect that you're probably using right now on your iPhone, which provides a 3D illusion of sorts.
Parallax Effect was first introduced in iOS 7 and stuck around in iOS 8. It's a neat feature that gives your iPhone's screen a nifty 3D effect, so when you move your iPhone around, it's almost as if you're looking around the app icons and onto the wallpaper behind them, so the icons look as if they're sticking out a bit from the wallpaper.
In any case, it does seems a bit strange that Apple would want to dabble in 3D display technologies if the rumor does end up being true, especially if buyers have already spoken on the Amazon Fire Phone. From that, it doesn't really seem like users want that type of technology on their phones. However, we'll have to wait and see what Apple decides to do on that front.

This article may contain affiliate links. Click here for more details.