iPhone 6s Event: 5 Things Buyers Need to Know
Apple announced a special Fall 2015 Apple Event early September. Although un-named, this is the iPhone 6s event that new iPhone buyers have been waiting for eagerly over the last several months.
The new Apple Event invite shows an Apple logo and says, "Hey Siri, give us a hint." without any additional details. The Apple Logo features stylized Siri voice indicator waves like we see on the Apple Watch and on the new version of Siri for iOS 9.
While a lot of attention is on the iPhone 6s event, we expect to see a lot of new Apple devices this fall that will likely include Siri and new features.
Here is a look at what buyers need to know about the iPhone 6s event and the iPhone 6s release date timeline that it puts in motion.
iPhone 6s Event Date and Time
The Apple iPhone 6s event is on the books for September 9th. This is the same date we expected based on a leak earlier this month. The iPhone 6s event start time is 10 AM Pacific. Here's how that breaks down to other time zones.
08:00AM – Hawaii
10:00AM – Pacific
11:00AM – Mountain
12:00PM – Central
01:00PM – Eastern
02:00PM – São Paulo
06:00PM – London
07:00PM – Paris
09:00PM – Moscow
Apple's event is not open to the public, even with the venue capable of holding 7,000 people. The Fall 2015 Apple Event is at the Billy Graham Civic Auditorium in San Francisco.
iPhone 6s Event Live Stream
Apple did not include any confirmation about an iPhone 6s event live stream, but it is very likely that the company plans to announce a way for potential buyers to watch the event. We've seen Apple Event live streams for the Apple Watch, iPhone 6, iOS 9 and other launches recently and this is a trend that is unlikely to end.
The official 2015 Apple Event live stream will likely require an Apple TV, Apple computer, iPhone, iPad or iPod touch. There are always other options available to watch the Fall 2015 Apple Event live stream on Android and Windows, without much added effort.
New Apple Products for Fall
If you are ready to upgrade, make sure you prepared for options and possibly buying more than one gadget in September. We expect to see Apple announce multiple new devices at this event. A new iPhone 6s and iPhone 6s Plus are likely to be the stars, but here's a look at potential announcements.
iPhone 6s
iPhone 6s Plus
New iPads
iPhone 6c
New Apple keyboard
New Apple Magic Mouse
The last four items aren't as likely to arrive as the new iPhones and new Apple TV, but it is possible that we will see many new Apple products at this event.
iPhone 6s Release Date Timeline
The best part about an Apple Event invite for buyers is that it sets up a traditional timeline around the iPhone 6s Plus and iPhone 6s release date. Here are the important dates to mark on your calendar.
Apple iPhone 6s Event – September 9th
iPhone 6s Pre-Orders – Likely start at 12:01 AM Pacific September 11th.
iOS 9 Release Date – Expect iOS 9 update on current devices around 10 AM Pacific September 16th.
iPhone 6s Release Date – Likely September 18th with stores opening early.
These iPhone 6s release date events can change, but Apple typically has the new iPhone in hands within a week and a half. The Apple TV 4 release date, potential new iPads and accessories will likely come at other times, but it is tough to tell when.
iPhone 6s Rumors
The iPhone 6s rumors indicate two new models with a 4.7-inch and a 5.5-inch screen size and a similar design to the iPhone 6 and iPhone 6 Plus. We expect to see Force Touch in the new iPhone that will allow users to press with more force to control secondary options. The latest rumor indicates the iPhone 6s camera will include a 12MP sensor and a flash option for selfies and support for 4K video recording.
iPhone 6c rumors go back and forth, so it is possible that Apple will announce a new 4-inch iPhone, but at the same time we are hearing it will not show up and Apple will discontinue the iPhone 5c as well.
iPhone 6s Release: 10 Things We Learned in August
We Think We Know the iPhone 6s Launch Date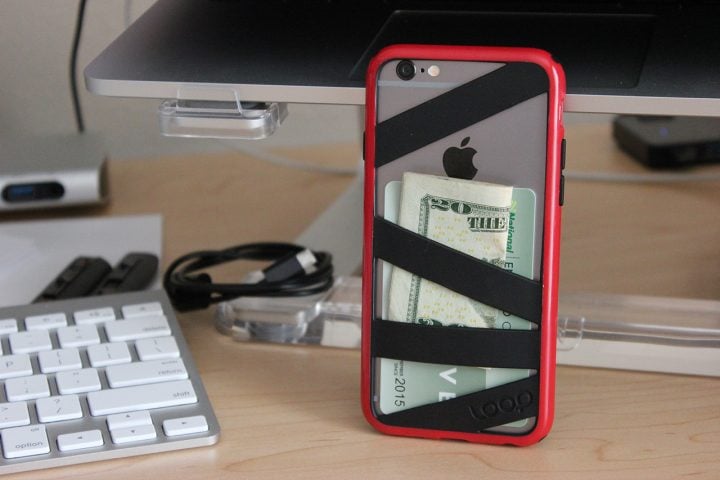 Thanks a report in early August, we're confident that we have the iPhone 6s and iPhone 6s Plus launch date in hand.
Update: September 9th launch date confirmed.
Apple hasn't sent out any invites for an event (those could come soon) but it looks like the company will announce the iPhone 6s and iPhone 6s on September 9th. It's not clear where the event will take place but you can expect it to kick off around 10AM somewhere in California.
You can also expect Apple to deliver a live stream on its website so that prospective iPhone buyers can follow along at home. It probably won't be alone though...

As an Amazon Associate I earn from qualifying purchases.