iPhone 6s Jailbreak: What You Need to Know
The iPhone 6s officially releases on September 25, and if you're interested in jailbreaking the new device, here are some things you'll need to know about the iPhone 6s jailbreak.
Apple announced the iPhone 6s earlier this month during the company's annual fall event where it also announced the iPad Pro and the new Apple TV. However the iPhone 6s was the main event and it will be the first product to see a release.
The device comes with the same overall design and look as the iPhone 6, which isn't too surprising with an "S" design from Apple, as that's what the company has done for years starting with the iPhone 3GS back in 2008.
The new iPhone 6s comes with a faster processor, a better camera, and a new 3D Touch display that's similar to the Force Touch screen on the Apple Watch. It allows users to hard press on the screen to bring up a menu of options and other actions, depending on the app. Or you can just tap to select the app and open it like normal.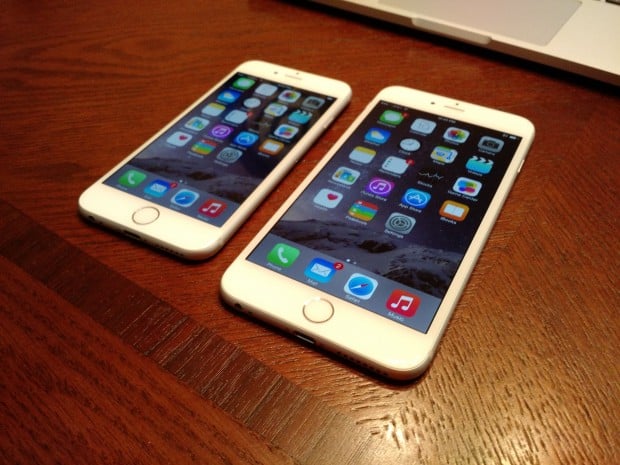 Of course, though, the camera looks to be one of the big features on the iPhone 6s, now sporting a 12-megapixel sensor and the ability to record 4K video.
However, if you're interested in jailbreaking the iPhone 6s once you get it, here are some things you should know before you dive deep.
iPhone 6s Jailbreak Status
This summer was a busy one for jailbreakers and jailbreak developers, especially in June when an iOS 8.3 jailbreak released and then an iOS 8.4 jailbreak releasing just a few weeks later. The iOS 8.4 jailbreak also happened to release just hours after the iOS 8.4 update itself released to the public, making it one of the quickest jailbreak releases we've seen in a long time.
However, iOS 8.4.1 was eventually released, which patched up the iOS 8 jailbreak for good, and we have yet to see the latest version of iOS jailbroken, but jailbreakers have their sights set on iOS 9.
The iPhone 6s will release with iOS 9, meaning that when you buy the phone (even if you pre-ordered it), it will come with iOS 9 out of the box. iOS 9 is great and all, but it's unfortunately not jailbroken at this time.
Currently, only iOS 8.4.0 and any older version is jailbreakable, so if you updated to iOS 8.4.1 or iOS 9, you won't be able to jailbreak your device. You can still downgrade to iOS 8 if you updated to iOS 9, but you can only downgrade to iOS 8.4.1, as that's the only iOS 8 version that's being signed by Apple, but be aware that iOS 8.4.1 will go the same route soon enough.
As for an iOS 9 jailbreak, we should see one eventually (hopefully within the next few months), but there hasn't been a lot of news about it lately other than a video that shows an iOS 9 jailbreak from well-known jailbreak developer iH8sn0w, who likely won't disclose the exploits used in his jailbreak.
This means that TaiG and Pangu (two jailbreak teams responsible for the last few jailbreak releases) will be on their own as far as figuring out a way to crack into iOS 9.
As for when we'll see an iOS 9 jailbreak release, the simple answer is that no one knows. Even the jailbreak developers themselves that are working on the jailbreak probably don't even know when they'll release it, because who knows how long it will take to crack iOS 9.
An iOS 9 jailbreak also needs to be released at the best time possible. For example, it's rumored that iOS 9.1 will release at some point when the iPad Pro releases, which will be in November. It's extremely possible that jailbreak developers could wait until iOS 9.1 is released before releasing an iOS 9 jailbreak. This is to make sure that Apple doesn't immediately patch up the jailbreak in the iOS 9.1 update, which would be a huge downer.

This article may contain affiliate links. Click here for more details.