iPhone 6s Plus vs. Galaxy Note 4: 10 Important Details
If you're looking to buy the Samsung Galaxy Note 4 or ditch it for something else, the iPhone 6s Plus is a phone that needs to be on your radar. With rumors circling and a release rumored to be taking place in just a few weeks, we take a look at what current and prospective Galaxy Note 4 owners need to know right now about the rumored iPhone 6s Plus.
Last year, Samsung took the stage in early September and announced a fourth-generation Galaxy Note called Samsung Galaxy Note 4. The Galaxy Note 4 built on the foundation left behind by the Galaxy Note 3 and introduced a number of new features including a spacious 5.7-inch display, design made of plastic and metal, a solid rear camera, a great front-facing camera, excellent multitasking features, and more.
The Galaxy Note 4 is still a great phone but its time in the spotlight will soon come to an end thanks to a new Galaxy Note 5. And while the Galaxy Note 5 will inevitably become Samsung's flagship, it won't be the end for the Galaxy Note 4. Not by a long shot. Thanks to software updates and a price cut, the Galaxy Note 4 will remain relevant for months, if not years, to come.
Samsung's Galaxy Note 4 will soon face stiffer opposition. Not just from the Galaxy Note 5 either. Apple's apparently cooking up a new iPhone 6s Plus to compete against the Galaxy Note 5 and the Galaxy Note 4 this fall. And while the iPhone 6s Plus isn't confirmed, there's enough out there to warrant some early comparisons ahead of the fall.
The iPhone Plus series is aimed directly at the Galaxy Note series and with iPhone 6s Plus rumors swirling, current and prospective Galaxy Note 4 owners have begun to take notice. And for good reason. This rumored iPhone should be a worthy opponent.
While we don't have all the answers, we are armed with a ton of credible information and today we want to offer you some important details to perhaps push you to one side of the fence or the other. If you're comparing the iPhone 6s Plus to the Galaxy Note 4, here's what we think you need to know as we push into the summer.
When Will The iPhone 6s Plus Launch?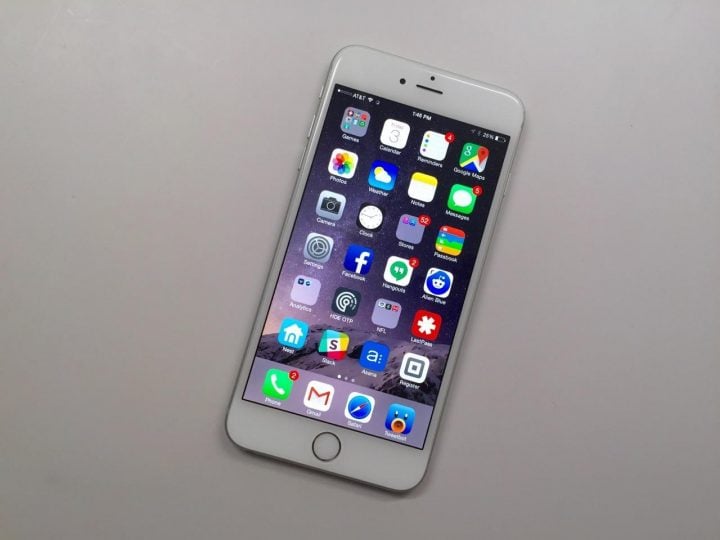 If you're thinking about buying the next iPhone or the Galaxy Note or thinking about replacing the Galaxy Note 4 after one year, you're in the right place. Our goal is to get you as prepared as possible in the weeks leading up to Apple's probable 2015 iPhone announcement.
The first question that we want to answer for you is this one: "When will the iPhone 6s launch?" It's a great question and one that we can't answer definitively at the moment because Apple hasn't sent out media invites for an iPhone event. We also have yet to see iPhone 6s launch rumors settle on an exact date.
The iPhone 6s Plus launch date isn't confirmed but it's probably only a few weeks away. Apple's last three iPhone launches all came during the month of September and with an iOS 9 release confirmed for the fall, there's a very good chance that the iPhone 6s launch date will arrive sometime in and around the start of fall (September 23rd). That means September.
We haven't see any credible rumors point to August and even Apple's competitors (read: Samsung) are betting on an iPhone 6s Plus launch in September.
With a September iPhone 6s Plus launch the most likely scenario, it means that you're likely going to have to wait a few more weeks and endure more iPhone 6s Plus rumors before you're able to compare the iPhone 6s Plus to the Galaxy Note 4.

This article may contain affiliate links. Click here for more details.