iPhone 6s Release: 10 Things We Learned in May
In May, we've heard a whole lot about Apple's rumored iPhone 6s, a device that's expected to replace the iPhone 6 later this year. With May coming to a close, we want to take a look at a few things we've learned about Apple's still unannounced iPhone 6s release.
The first three months of the year were pretty light on iPhone 6s rumors. April saw the start of the iPhone 6s rumor avalanche and in May, reports started piling it on. This month, we've started to see the iPhone 6s take shape thanks to a number of credible leaks and rumors. And while iPhone 6s rumors haven't matured yet, we're starting to get a pretty solid read on the company's plans.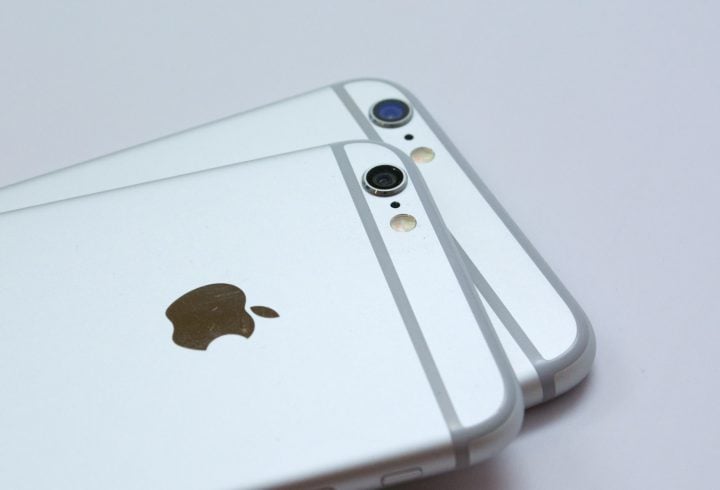 While nothing is confirmed, we've learned a lot about the device, or devices, that will replace the company's best selling iPhone 6 and iPhone 6 Plus. With June and WWDC nearly here, we want to take a look at the most important things we learned about the iPhone 6s release in May.
No WWDC Launch
Let's just get this out of the way first. While it would be nice to see Apple talk about the iPhone 6s at WWDC 2015 in early June, that's probably not going to happen. Apple will be busy at WWDC 2015 but thus far, all signs point to the iPhone 6s skipping a WWDC launch.
Instead, WWDC will serve as the launch pad for a number of other products including iOS 9, iOS 8.4, Apple's streaming music service, a new version of OS X for Mac, and perhaps, a new Apple TV. Apple hasn't confirmed any of these announcements but thanks to a number of rumors, we have a pretty good idea about what it has planned for June 8th.
iOS 9 & Longevity
iOS 9 rumors have been emerging right next to iPhone 6s rumors. iOS 9 isn't official just yet but it's expected to arrive at WWDC and head into a beta shortly after Apple's keynote ends. iOS 9 is rumored to be the software that will help accompany the iPhone 6s to shelves and we should get a solid glimpse at it and its features on June 8th.
According to 9to5Mac, Apple has "restructured its software engineering process to better support older hardware." What this means is that we could see iOS 9 updates land for devices like the iPhone 4s. If iOS 9 does arrive for the iPhone 4s, it will be the device's fourth major iOS update. Apple's iPhones typically get three.
This is absolutely huge for iPhone 4s users and it's also big for prospective iPhone 6s users because it means that you could be investing in a phone that's going to get software support for four years. That's a plus for those of you that like to keep your device around for more than just two years.
iPhone 6s Release Date
In May, we learned that the iPhone 6s release date could come early but is more likely going to take place in and around the September window that Apple always users.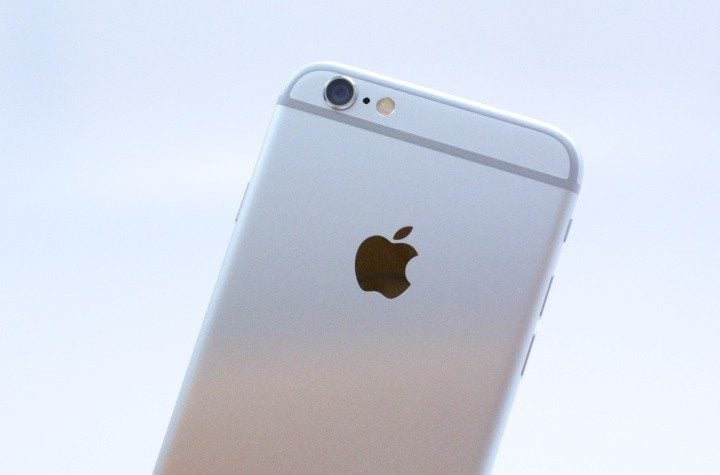 One notable iPhone 6s release date rumor comes from the very credible KGI Securities analyst Ming-Chi Kuo who claims that iPhone 6s and iPhone 6s Plus production will start in mid-to-late August. Kuo believes that Apple will announce the new iPhone in August and that they will arrive on store shelves in September. Not everyone agrees though. 9to5Mac claims that there is no truth to the August rumors.
The big takeaway here is that while the exact date has yet to be nailed down, the iPhone 6s release window has narrowed and it's looking like we still have a few months to go before Apple takes the stage. That makes sense given that Apple will need to test iOS 9 and its features. The iOS 9 beta should stretch across several months.
iPhone 6s Plus Likely
Nothing is confirmed but most iPhone 6s rumors we've seen have hinted at two devices, an iPhone 6s and a larger iPhone 6s Plus.
iPhone 6s rumors point to the arrival of a 4.7-inch iPhone 6s and a 5.5-inch iPhone 6s Plus. These mirror the sizes of the iPhone 6 and iPhone 6 Plus. There's nothing surprising about this.
The iPhone 6 and iPhone 6 Plus both garnered excellent reviews and Apple recently posted record iPhone sales. It's safe to assume that these sizes will be sticking around for another year at least.
4-inch iPhone 6s Unlikely
Rumors leading up to May hinted at a possible 4-inch iPhone 6s or iPhone 6c that would give fans of smaller displays a chance to buy an updated version of the iPhone. While it would be nice to see Apple offer the option to consumers, a 4-inch iPhone 6s probably isn't happening.
Ming-Chi Kuo claims that Apple is unlikely to release a 4-inch iPhone 6s later this year. Here's what he said in a note issued to investors, according to MacRumors:
iPhone 5S still going strong; next 4-inch likely in 2016. Shipments of 5S are still going strong at 5-7mn units every quarter, an impressive level at such a mature stage of the product cycle. Momentum is being sustained by a more affordable price and the product's outstanding design. But we still believe it's necessary for Apple to have a new 4-inch iPhone because: (1) it will be key to extending momentum in the 4-inch category; and (2) it could complete the Apple Pay ecosystem, assuming it is equipped with NFC. We predict a launch in 2016.
Kuo reiterated his predictions in another note a few weeks ago. He believes that the iPhone 5s will serve as Apple's entry-level device taking the spot of the iPhone 5c. It's not yet clear where the iPhone 6 and iPhone 6 Plus fit in.
If that wasn't enough, 9to5Mac recently debunked another 4-inch iPhone 6s rumor throwing more water on embers that were already starting to burn out. Plans can change but at this point, we're not expecting more than the two iPhones.
Similar Design
We're in an iPhone "S" year and that's precisely why we've seen iPhone rumors refer to the device as iPhone "6s" rather than "iPhone 7." Apple's "S" models typically feature an array of upgrades though they tend to feature designs similar to their predecessors. The iPhone 6s probably won't be any different.
9to5Mac's Mark Gurman says sources have told him that the iPhone 6s will look like the iPhone 6. No big surprise there given that we're less than a year removed from Apple's all-metal redesign. That doesn't mean that there won't be changes.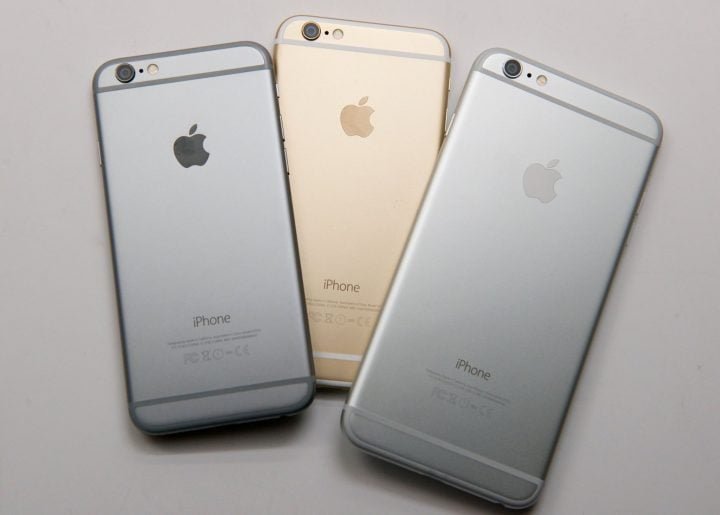 Kuo believes that Apple will include an improved Touch ID fingerprint sensor in the iPhone 6s. He's also expecting an additional microphone at the bottom of the phone and some internal design changes that should end the "Bendgate" problems that plagued the iPhone 6.
There's also talk of a rose gold version of the iPhone 6s. This was backed up by a Wall Street Journal report this month which means that it has some legs.
iPhone 6s Display & Force Touch
iPhone 6s display rumors have firmed up around those two sizes, 4.7-inches and 5.5-inches, and they've also started to firm up around another feature: Force Touch.
A new report from 9to5Mac, a site that has a healthy track record when it comes to iOS rumors, claims that Apple's "Force Touch" technology will come to the iPhone 6s and iPhone 6s Plus. From the report:
Apple has designed iOS 9 to be Force Touch-ready and is working to let developers integrate Force Touch into App Store apps.
Force Touch technology can determine the action a user wants to perform based on the strength of a tap. Apple built this into the Apple Watch, the new MacBook and the MacBook Pro Retina and it's rumored to have it on tap for the iPhone 6s, iPhone 6s Plus or both. And that's just one reason why the new iPhone 6s display could blow consumers away.
Performance Boost
iOS 9 is expected to come with tons of bug fixes, security enhancements and features to help performance. That should benefit the iPhone 6s.
iPhone 6s rumors in May have also pointed to some hardware bumps including a high-performance A9 processor and a move to 2GB of RAM. There aren't a lot of specifics but Apple's well known for swapping out processors year-after-year so there's a good chance that we'll see a change this year.
iPhone 6s Camera
Multiple reports suggest that the iPhone 6s camera will feature a new 12MP sensor. Apple's iPhone 6 includes a 8MP sensor and the iPhone 6 Plus uses the same sensor but adds optical image stabilization.
Ming-Chi Kuo reiterates the 12MP sensor in the iPhone 6s and GforGames reports that Kevin Wang, IHS Technology Research Director in China says the iPhone 6s will use a 12MP sensor with smaller pixels. So does a new report from Feng. And then there's this.
The Wall Street Journal reports that Apple acquired LinX, an Israeli Camera technology company that develops cameras for smartphones. That hints at some big changes.
Galaxy Note 5
Finally, we've also seen an iPhone 6s rival start to make waves in May. The Galaxy Note 5 is rumored to be coming out sometime this fall, possibly in September. It's rumored to have a number of big time features on board and if it's able to match the Galaxy S6 and Galaxy S6 Edge designs, it could pose a serious threat to the iPhone 6 Plus.

As an Amazon Associate I earn from qualifying purchases.