iPhone 6s Release Could End iPhone 6 Bending Problems
iPhone 6 bendgate was one of the biggest problems of Apple's new smartphone that gained a lot of attention, but those worries could go away once the iPhone 6s releases.
According to Economic Daily News, Apple will use the same aluminum material that's currently being used in the Apple Watch Sport. It's known for being slightly tougher and more resilient than the aluminum used for the iPhone 6's body, which could bring an end to the iPhone 6 bendgate controversy.
Apple describes the aluminum used on the Apple Watch Sport as being "60 percent stronger than standard alloys. Yet it's very light."
Of course, we would take this rumor with a grain of salt, as Economic Daily News has been rather sketchy in the past, but Apple using a higher-quality, stronger alumnium on the iPhone 6s makes a lot of sense, and it's probably a good idea if they do so, especially if they want to avoid any future bendgate issues.
Stronger aluminum isn't the only Apple Watch feature that's coming to the iPhone 6s. Past rumors have also suggested that the upcoming iPhone could get a Force Touch display, just like the one in the Apple Watch.
Multiple sources say that the Force Touch technology used in the Apple Watch will make its way to the iPhone 6s.
On the Apple Watch, Force Touch allows users to essentially initiate certain actions based on how hard they press down on the screen. For instance, a heavy press could bring up a menu of sorts, while a light tap would select something. Theoretically, it's similar to how left-click and right-click work on a mouse, and we could easily see that type of technology come to the iPhone at some point.
A similar technology to Force Touch was also revealed in the new MacBook earlier this week at the Apple Watch event. The trackpad received an upgrade, and while it's still made out of the same glass material, it's now pressure sensitive and you can click it anywhere, instead of just from one side like previous trackpads. The pressure sensitivity is used for what Apple is calling "force clicks," which will allows you to press hard on an address in the Mail app to get a location (for example). You can also use force clicks in Finder to see a preview of whatever is inside a folder.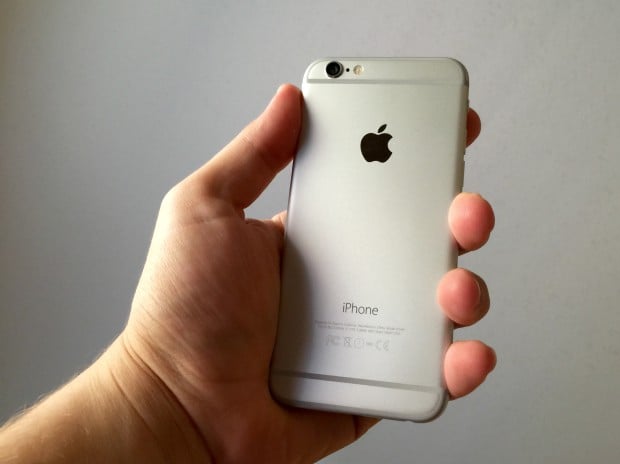 It definitely seems that Apple is expanding this type of technology to its various products, and the iPhone 6s could be next.
However, recent rumors suggest that Force Touch may only come to the larger 5.5-inch iPhone 6s Plus.
According to another recent report from Economic Daily News, the iPhone 6s isn't mentioned when referring to a Force Touch display in the upcoming iPhone. Only the iPhone 6s Plus is mentioned, which could mean that this new display technology may only arrive for the larger iPhone model.
This wouldn't be too surprising if it turns out to be true, as Apple may be finding more benefits for users to upgrade to the larger iPhone model. Currently, the iPhone 6 Plus has a larger screen than the iPhone 6, as well as a slightly better camera, but it's priced $100 more.
Adding on another exclusive feature to the iPhone 6s Plus could entice more people to go with the larger iPhone model, thus paying more money to Apple.