iPhone 6s Release Date: 7 Things to Know Before Launch
The iPhone 6s release date is sure to be one of the biggest announcements at the September 2015 Apple Event that takes place today. There is a very good chance that you will be able to buy the iPhone 6s this week, even if the iPhone 6s release date isn't for another dozen days. We want to share the most important things you need to know about the iPhone 6s release date at this time.
Apple already announced iOS 9 this summer and we expect an iOS 9 release date very soon, but the eyes are tuned to the new iPhones that we expect Apple will announce alongside a new Apple TV 4, iPad Pro and other devices at what may be the only event this fall.
There is no confirmation of the iPhone 6s from Apple, but enough leaks suggest a new device that is stronger, comes in a new color and the timing of the event suggests an iPhone 6s release date that is very soon.
For users who are upgrading to the iPhone 6s there are a lot of offers for the best old iPhone trade-in values with an average of $129 even for the iPhone 5, and roughly $200 for the iPhone 5s.
Thanks to a plethora of new plans at carriers there are also a number of users who are upgrading from the iPhone 6 or iPhone 6 Plus to the new iPhone 6s or iPhone 6s Plus on the upcoming iPhone 6s release date.
The Apple event takes place later today, and you can watch the iPhone 6s announcement live on Windows, Mac or Android.
As the event approaches, we want to share everything we know about the iPhone 6s release and the release date so that buyers can prepare and be ready for a new iPhone 6s and iPhone 6s Plus that Apple will likely announce today.
iPhone 6s Release Date Details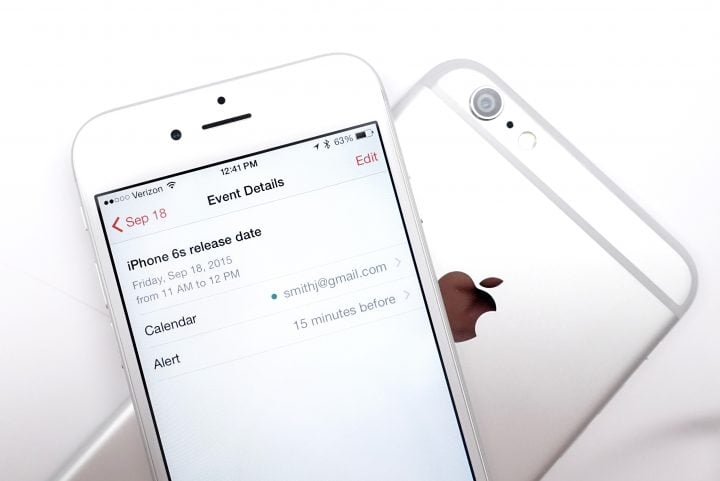 Apple's event at the Bill Graham Auditorium in San Francisco is where we expect to see the iPhone 6s and learn about the iPhone 6s release date.
It is very unlikely that Apple will deliver an immediate iPhone 6s release date, even though the Apple Store is offline now. Apple normally takes this offline in preparation for other changes.
If you want to be the first to know about the iPhone 6s release date and the new iPhone 6s features you should watch this event, but if you cannot there will be a replay.
Expect to hear Apple announce the exact iPhone 6s release date at this event for the U.S. and other countries.

As an Amazon Associate I earn from qualifying purchases.